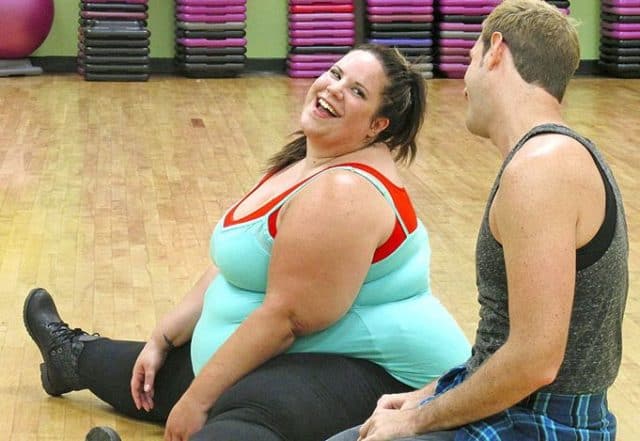 While we tend to see reality television as just another form of entertainment, I am often reminded that these are real people exposing a part of their lives to the world at the risk of being ridiculed and maligned. Sometimes I question the motives behind exposing their lives to the public, asking what is really driving the decision to be so open with their lives. Many times it is that the people are struggling with self-image and self-concept issues. In the case of Whitney Thore and her show My Big Fat Fabulous Life, I believe she is really looking for ways to inspire individuals who may be facing some of the same challenges she is facing.
Following are some facts that you may not know about the show.
1. Whitney Literally Takes the Time to Respond All Her Social Media Interactions
As you can probably imagine, as the My Big Fat Fabulous Life has gained a following, Whitney's social engagement has skyrocketed on platforms like Twitter, Facebook, and Instagram, but because Whitney understands what many of these people are going through, she takes the time to respond. There is really something good that is coming out of this, which is rarely the case with these reality television shows.
2. Whitney Was Diagnosed with Polycystic Ovarian Syndrome
While in most cases, diseases and other medical conditions are tied to obesity and being overweight, there are those rare occasions in which a medical condition can cause a person to gain excessive weight in a relatively short period of time. This is what happened with Whitney who gained more than 200 pounds while she was a dancer in college. It was the feeling of being trapped inside of a big body that convinced Whitney that she needed to do the show.
3. This Show is About Inspiration
Of course, there will be people who will completely miss the primary theme of the show, which is to inspire people to push through their challenges to persistently pursue the goals they set, no matter what; however, there are far more who are getting it. The show has been renewed for another season, and I believe that this is because people are looking for inspiration, a reason to believe that what they are fighting for is possible. Whitney, in her own way, is giving them that.
4. The Level of Responsibility is Almost Overwhelming
Whitney admits that when she signed on to star in the show she did not have any clue of the massive responsibility that would come along with it; however, once the show aired and she became aware of the platform it offered her, she immediately became an advocate and voice for body acceptance. While the reality star initially gave up on her dancing career, she now uses dance quite often to bring joy and inspiration into the lives of millions of viewers.
5. A Mutual Impact in Inspiration
Thore admits that as much as she gives of herself to fans of the show, the fact that many of these people are willing to open up to her about their own challenges and served as massive inspiration for her to keep pushing through all the challenges that she faces daily. She says that she receives messages daily in which someone shares how they are struggling with eating disorders and other disabilities, and they end up encouraging one another. I believe we need shows like this.