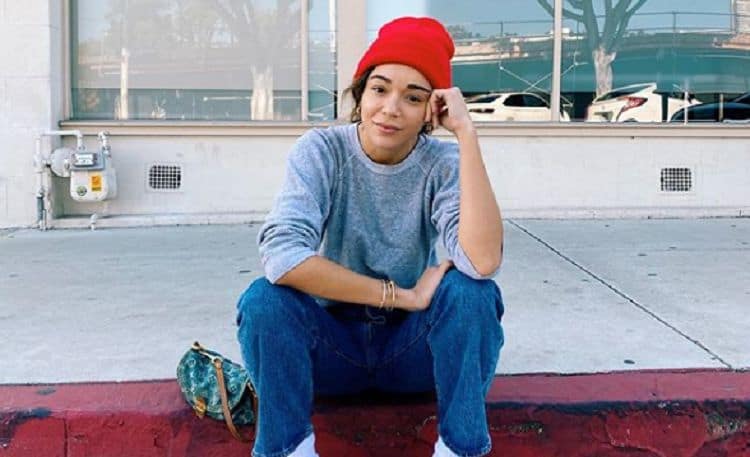 Ashley Madekwe is an English actress who was born in London on December 6, 1983. She is well-known on both sides of the Atlantic as she has appeared on television in both the UK and in the United States. In the UK, she is best-known for her role as Bambi in the television series 'Secret Diary of a Call Girl', which was aired on ITV2. In the United States, she is better-known for playing the witch Tituba 'Salem', a WGB America series, and for the ABC drama 'Revenge', in which she plays a social climber called Ashley Davenport. Here are five more facts that you probably don't know about Ashley Madekwe.
1. She Studied at the Royal Academy of Dramatic Art
At the age of 14, Ashley Madekwe went to 'The Brit School'. She then went on to the Royal Academy of Dramatic Art to study for her BA degree in acting. During her time at college, she took part in many amateur productions while she was gaining experience of performing. One of the stage production in which she performed was 'Wuthering Heights' and she played the lead role of Catherine Earnshaw. She also played Princess Katherine in 'King Henry V'.
2. She is Married to Iddo Goldberg
Ashley Madekwe met Iddo Goldberg while filming for the series 'Secret Diary of a Call Girl' as they both had roles in this television series between 2008 and 2010. They eventually married in June 2012. The couple has worked together since their wedding as they co-starred in 'Salem' with Goldberg playing the role of Isaac Walton.
3. Her First Film was 'Storm Damage'
Madekwe's first film role was in the televised British drama film 'Storm Damage'. This was broadcast on January 23, 2000, on BBC2. It is the story of a young teacher who gets involved in the lives of troubled teenagers when he returns to the children's care home in which he grew up. It was written by Lennie James and directed by Simon Cellan Jones. Those who starred in this TV drama film included Adrian Lester, Kate Ashfield, and Mona Hammond. Ashley Madekwe played the role of Annalise.
4. She Has a Fashion Blog
Although she is best-known for her acting work, Madekwe also has her own fashion blog and this has made her a fashion icon. The blog is called 'Ring My Bell' and has already established a huge following. On Bloglovin' alone, 'Ring My Bell' has almost 40,000 followers. Part of her personal style is accessorizing and this is something at which she is particularly good. At BaubleBar, she curated her own collection of her favorite jewelry.
5. Her Cat is Called Oscar
Ashley Madekwe is an animal lover and she is particularly fond of cats. Her own cat is an orange tabby cat called Oscar. Madekwe's fans are getting to know Oscar fairly well as he often appears by her side on the Instagram photos she posts. She has even admitted on the social networking site that she talks to her cat and has used the hashtag #crazycatlady to accompany her posts.
Save