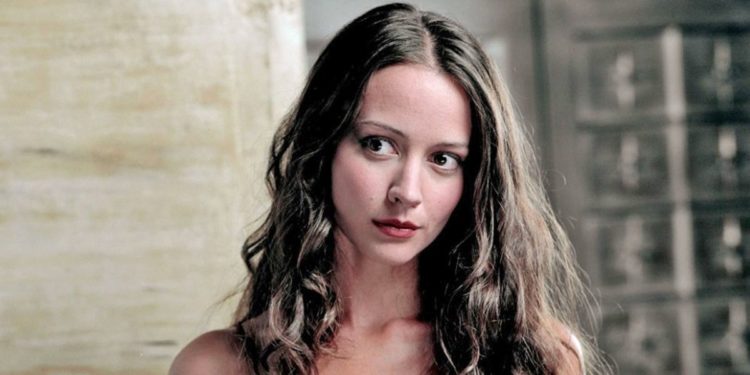 For most people, plans for the future rarely play out as imagined. Unexpected challenges and events can cause people to find a new path for their future. Such was the case for the highly talented Amy Acker, whose career in the entertainment industry is much different than she may have originally planned.
Acker has emerged as a star with performances on Angel and Person of Interest. She was recently cast in The Gifted, an upcoming Marvel series. While she has had a very successful acting career with appearances in many notable productions, many fans know little about who she is in real life. Here are five of the most interesting facts about Amy Acker.
5. She is well educated
With a career as distinguished as Acker's, it is obvious that she has considerable natural talent. However, she has also invested in education in order to develop her skills. Most notably, Acker holds a degree in theater from the prestigious Southern Methodist University. Her education has clearly paid off, as she has appeared in some of television's biggest shows and has won several awards for her work.
4. She started performing while in college
Although her studies were important for her long-term development, Acker did not wait until finishing school to begin acting. She appeared on stage frequently while in school, performing with the American Players Theatre in Wisconsin. Further, she became a professional model at the same time, appearing in ads for high profile brands like J. Crew.
3. She is married to an actor
It can be extremely difficult for people to understand the immense pressure that actors face. For this reason, being in a relationship with another actor can be beneficial. Acker has had a long and happy marriage with actor James Carpinello. They married in 2003 and now have two children, a son and a daughter.
2. She saw immediate success in Hollywood
Acting is a notoriously difficult industry to find success in. Most performers spend years hoping to land a notable part. For Acker, this was not the case. With her combination of talent, looks, and charisma, she found success only weeks after arriving in LA. Incredibly, it was only one month after she moved to the city that Acker auditioned for her part on Angel. Obviously, she landed the part, and it remains one of the most impressive of her career.
1. She began acting because of a knee injury
When Acker first dreamt of becoming a performer, she was likely not thinking about acting. For well over a decade, she was a high level dancer, trained in ballet, modern dance, and jazz. However, she suffered a serious knee injury which required surgery. The injury ultimately prevented her from pursuing dance, which led to her taking up acting. While nobody would wish an injury upon someone, fans should be glad that she turned to acting after dancing was no longer an option.
Final Thoughts
Amy Acker is a perfect example of someone who turned a negative into a positive. After a knee injury ended her dancing career, Acker turned to acting. The decision was obviously a wise one, as she has seen tremendous success from her first weeks in Hollywood. With her talent and work ethic, Acker has forged a highly successful career. With a leading role booked for an upcoming Marvel production, fans will certainly be seeing much more of Acker in coming years.
Tell us what's wrong with this post? How could we improve it? :)
Let us improve this post!