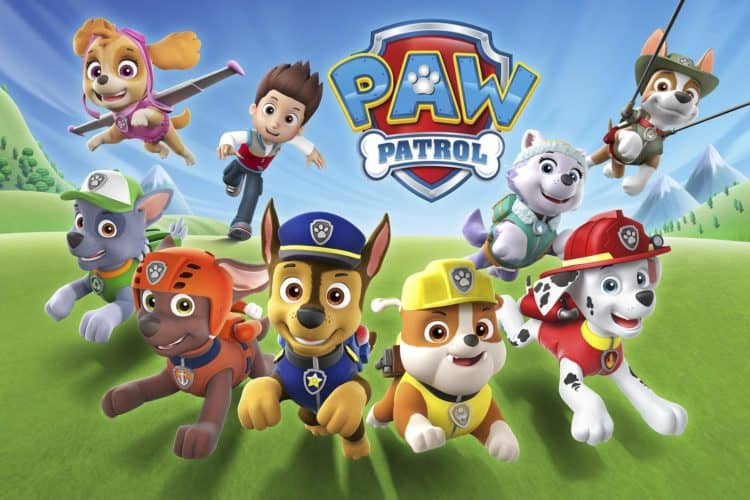 There's likely just as many kids' shows on today as there were back then, but one thing is certain, the theme songs are just as catchy and can sink just as easily into one's consciousness if they have to listen to it long enough. Not that this is a bad thing, but if you're a parent then you've likely caught yourself humming or even singing the words to your child's favorite morning or afternoon cartoon now and again since you've likely caught enough snippets here and there to finally have the whole thing down. The only downside really is whether or not the show is something you find to be endearing or quite annoying, since the latter could be a truly irritating thing to happen. But for the most part a lot of theme songs these days are at least kind of upbeat and positive, so hearing them coming from your own lips isn't all that bad.
Here are a few pretty recent cartoons that kids and adults find themselves singing pretty frequently.
5. Bubble Guppies
Bubble Guppies is just one of many shows that deals with things on a moral basis and is an episodic show that kids love because it features colorful characters that each have their own distinct personalities. The group tends to get into a conundrum now and again and has to figure out how to get out of it. Plus the show is a lot like other shows such as Mickey's Playhouse and various other programs that ask for some interaction from the viewing audience while giving prompts on what is supposed to be said at any given moment. For many kids it's a way to learn and to interact in a way that they tend to enjoy.
4. Team Umizoomi
Much like Bubble Guppies in terms prompting the viewing audience to play along, Team Umizoomi also breaks the fourth wall and speaks directly to those viewing to let them in on what's going on and what is required of them throughout the show. This is a very common practiced with some shows these days as it does tend to get kids a little more excited as they come to think that the outcome of an episode is dependent on their participation. The idea is to get kids to learn while having fun at the same time and exploring the episode along with the main characters, and for the most part it does work.
3. Vampirina
Vampirina is actually a character based off of a book and in this version is part of a family that moved from Transylvania to Pennsylvania and experiences a serious culture shock since they're blue-skinned vampires in a human world. Obviously they can move around in daylight and have to hide a lot of their culture from most of their neighbors, but Vampirina is able to trust her best friends Bridgette and Poppy at least as they know who and what she is. Even better is the addition of the family ghost, Demi, and the resident gargoyle, Gregoria, who is played by none other than comedian Wanda Sykes.
2. Paw Patrol
As you might guess this whole show is based around the idea that Ryder, the young boy that alerts the pups to whatever problem needs to be fixed, gets a signal for help and then calls the team into action. They each have their own specialty and throughout the episode they find ways to work together to solve whatever problem they've been sent to rectify. Paw Patrol has actually been around for a while now and hasn't really lost a whole lot of its popularity, as it was launched in 2013 and is still going strong. These days cartoons kind of come and go if they're not able to stand up to the competition, but this is one that kids still seem to love.
1. Puppy Pals
Just TRY getting this song out of your head once it's stuck in there and you'll find that it's not only difficult, it's almost impossible since the cadence and the effects make it even harder than most. Thankfully though it's such a simplistic tune that one can get into it without really worrying too much that it will annoy the living heck of them each time it comes up. Bingo and Rolly are two little pug brothers that live with Bob the inventor and their 'sister' Hissy, as well as A.R.F., the robot dog that Bob built to keep the house clean and act as another companion. The puppies tend to go on one mission after another in accordance with what they think Bob needs and what they feel they need. This is another show that tends to deal with morality more than outright education, but it's one that kids seem to like since it has a little more edge to it now and then.
Go on, listen to it and then try to forget it, bet you can't do it.