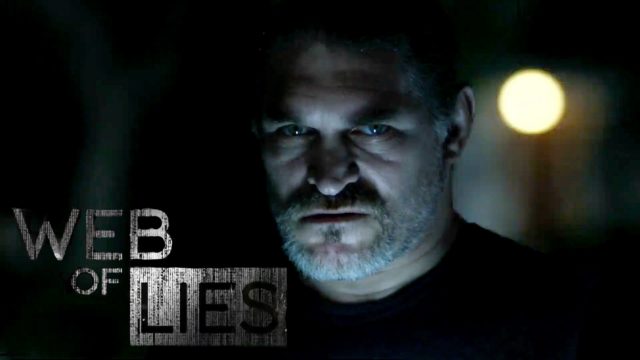 Web of Lies on Investigation Discovery is a program that we recommend to people of all ages from all walks of life. The latest trends in communication lean towards the internet with more people relying on this media to meet new friends and potential life partners. The show is provocative and thought inspiring because it focuses upon crimes which are committed because of interactions on the web. While many have formed amazing relationships and connections over the internet, there is a danger inherent in this type of communication. Here are five reasons why you should be watching Web of Lies on ID.
1. It exposes the potential dangers of meeting strangers on the web
Contrary to popular belief, using the internet to make new acquaintances in many ways is not safer than meeting face to face. While it's true that there is not an initial physical presence, it's easy enough for psychopathic hackers to gather vital information and begin stalking someone they have become familiar with online. The show has aired a variety of episodes that highlight the dangers and give case particulars along with victim interviews.
2. It is an eye opener
Web of Lies shows how easy it is for a criminal to compromise the safety of their victims. The stories told reveal how innocent people can be tricked into believing the convincing lies that the perpetrators tell in order to gain their trust. It delivers a heavy dose of realism that makes viewers more aware of how quickly anyone could fall victim to a proficient liar.
3. Educational for anyone old enough to make friends online
Adults and kids can benefit from watching Web of Lies because it gives fair warning about what they may encounter when chatting with strangers. It is possible for people of any age to be taken advantage of or harmed. Fear can be a healthy thing when it is based on reality and that is what the show offers to viewers. While some may want to protect their teens from the disturbing subject matter, it's better that they know what could happen to them than to blindly all into the trap of a pedophile or psychopath.
4. Web of Lies delivers high quality viewing and education
This particular program features interesting subject matter that is diverse, covering many unseen dangers which could occur. The producers have achieved excellence in the production with thoughtful narration along with realistic crime scene recreation. It isn't a dramatization, but rather, a show that exposes crimes which have already happened.
5. Viewing could save your life
The intention of Web of Lies on ID is not merely for entertainment, but rather for education. We live in a world that is filled with both good and bad people. Internet users of all ages can learn about some of the crimes which have happened through internet relationships. It covers not only romantic encounters but also those which are more platonic. Web of Lies can help each viewer to be informed and on their guard to lessen the chances of falling victim.
Final Thoughts
Web of Lies comes highly recommended for those who frequently use the web to meet new people. It offers useful information that can help you to protect yourself from web users who are seeking victims to take advantage of or worse. Both kids and adults need to be aware of the dangers and this program lays it all on the line. These are five very good reasons why you should watch Web of Lies on Investigation Discovery and recommend it to others who may be at risk through use of the web.