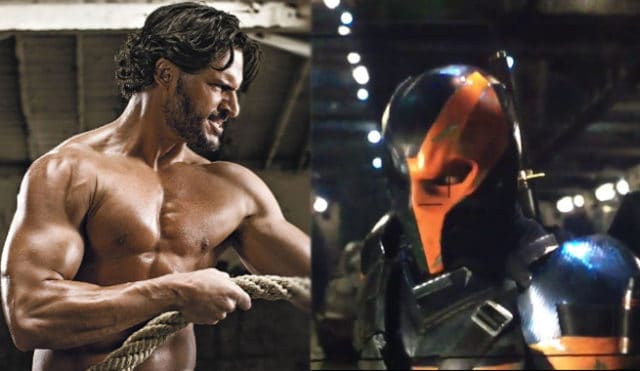 By this point in time, there can be no doubt that Justice League has stumbled. For proof, look no further than the fact that it cost a total of more than $600 million, meaning that there is a real chance that it might not make enough at the box office to even break even. As a result, the search is on for the movie that will revive the flagging DC Expanded Universe, with one potential candidate being Joe Manganiello in the role of Deathstroke the Terminator.
Here are 5 reasons that Deathstroke could revive the DC Extended Universe:
Good Choice of Actor
Joe Manganiello is a solid choice for the role of Deathstroke. After all, he has played a wide range of roles in a wide range of projects, with examples ranging from Alcide Herveaux in True Blood to Richie in Magic Mike. As a result, it can be said that he possesses a fair amount of experience that can be brought to his latest role.
Good Choice of Director
No director has been confirmed for the Deathstroke movie so far, but the latest reports suggest that Gareth Evans is the one who is under consideration. This should be seen as encouraging news for the simple reason that he was the director who did The Raid and The Raid 2, meaning that he is well-suited for making something that should be as action-packed as a Deathstroke movie. This is particularly true if he manages to bring the choreographers with whom he has worked in the past with him, seeing as how they have proven themselves to be capable of making truly brutal-seeming fight scenes under a wide range of circumstances.
Better Feel
Generally speaking, the DC Extended Universe has had a much darker feel than its main competitor, the Marvel Cinematic Universe. Given that Deathstroke is supposed to be a super-powered killer for hire, he seems like he would feel right in, thus enabling a movie centered around him to escape the complaints of not feeling right.
Niche Market
There have been other R-rated superhero movies, but there haven't been a lot of them. As a result, unless a Deathstroke movie is going to be PG-13 for some incomprehensible reason, it is going to be competing in a niche with not a lot of other competitors. Furthermore, it should be mentioned that Deathstroke is a supervillain rather than a darker-than-normal superhero, meaning that is one more niche market that such a movie could take aim at.
Lowered Expectations
Finally, a significant part of success is based on the expectations game. After all, so long as something manages to outperform the expectations placed upon it, it can be considered a success. A Deathstroke movie would have much lower expectations than something like Justice League, which was supposed to be the big DC Extended Universe crossover that would enable it to compete with the Marvel Cinematic Universe as peers. As a result, so long as the resulting movie manages to prove somewhat profitable, it should be able to restore some measure of confidence to the film franchise as a whole, if only because it won't be a disappointment.
Tell us what's wrong with this post? How could we improve it? :)
Let us improve this post!