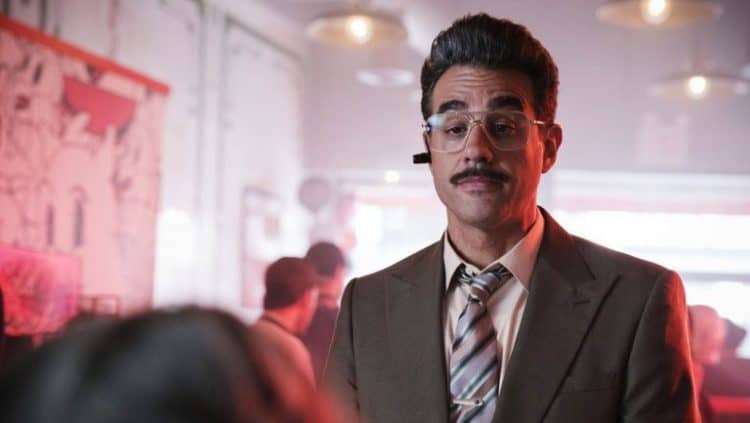 Mr. Robot is a rather interesting television show that came on the USA Network in 2015. It's about Elliot, a computer expert that works in cybersecurity for a major American corporation. However, when he's not doing his regular day job, he spends his time as what's known as a vigilante hacker, someone who hacks into other computer systems for what they believe are the right reasons. Eventually, he finds himself in a situation where he's being recruited to work for an underground agency, with the purpose of taking down corrupt corporations throughout America. It isn't long before he realizes a major problem. The very company he works for is one of their targets. Now he has to struggle with deciding what he should do in order to handle the situation.
Below are five of the most pivotal moments from season three of the show. There's also a link for YouTube clips to each one, so if you haven't seen the show for yourself, you can get a better idea of what it's all about. Before you know it, you might decide that this is a show you need to be paying more attention to. It certainly is relevant for the day and age we all live in, especially when you factor in the corruption that often goes in behind the scenes of major corporations.
1. Mr. Robot Season 3, Episode 1
This is actually an extended preview of the first episode, giving viewers an opportunity to see a full seven minutes of that episode. Basically, Elliot is still struggling with his demons that center around the moral issues that are involved with being a vigilante hacker. Part of him wants to hold these corporations that do unethical things responsible by bringing them to their knees and part of him feels like he's actually doing something wrong because of his actions. Despite that ongoing conflict, he also realizes that he has a mission he needs to complete and he sets out to do exactly that. In order to accomplish his goals, he needs some help so he enlists the help of Angela and Darlene. He soon finds that they too have concerns of their own.
2. Mr. Robot Season 3, Episode 10
Oh, the decisions that have to be made here are difficult ones, indeed. Elliot is dealing with so many things, still struggling with just exactly how far he should take things. He doesn't know whether to go ahead and push forward or retreat back into the shadows. He continues to struggle with his inner turmoil, all while he's trying to help Darlene. Unfortunately, that plan backfires so he also has to deal with that issue.
3. Mr. Robot Season 3, Episode 6
It seems like nobody is getting along in this episode. Dom is completely fed up with the entire situation, frustrated that things aren't going as planned. Elliot has confrontations with virtually everybody, likely due to his own frustration. The only one that seems to be thinking ahead is Tyrell, who is putting together a new plan in order to get things back on track.
4. Mr. Robot Season 3, Episode 9
There's been a lot of talk about different ways that E Corp. can be destroyed and Elliot thinks he has it all figured out. He definitely has a plan, but now he has to go and talk to one of the assistants for Whitehorse in order to make sure that everybody's still on the same page.
5. Mr. Robot Season 3, Episode 5
You may not think that this clip is really all that pivotal, at least not at first. It mainly deals with one of Elliot's coworkers, Samar, telling him way too much about his lack of intimate relationships. On the surface, this seems like it doesn't really have that much to do with the rest of the plot. However, if you take the time to look deeper, you will undoubtedly find that Elliot is incredibly frustrated at the small talk because it takes him away from his focus. This gives you a slightly better insight into the type of mindset that he is in as he tries to be one person by day and a completely different individual by night.