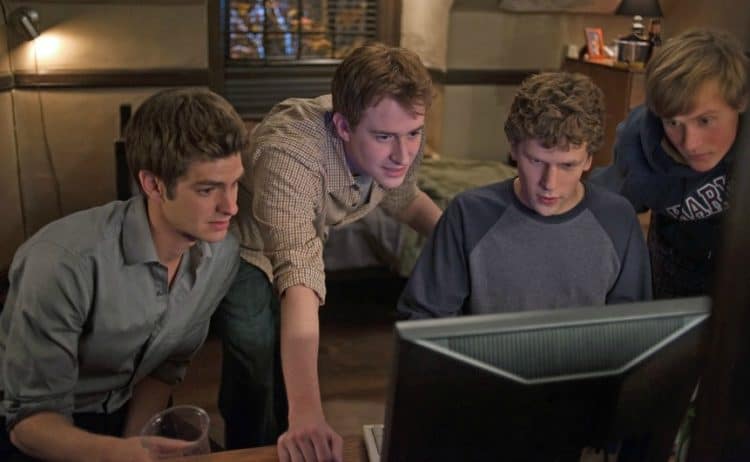 David Fincher is one of the most celebrated directors actively working in Hollywood today. The filmmaker's repertoire boasts 40 nominations from the Academy Awards alone, being one of the few elite moviemakers with two-digit Oscar nominations. Fincher rose to the top of Tinseltown's food chain, beginning his career as an assistant cameraman on movies like Return of the Jedi and The NeverEnding Story and eventually making a name for himself as the director of some of the greatest blockbusters in film history. The New York Times characterized his unique direction style, writing: "For nearly three decades, David Fincher has been making gorgeous bummer movies that — in defiance of Hollywood's first principle — insist that happy endings are a lie. Filled with virtuosic images of terrible deeds and violence, his movies entertain almost begrudgingly." If you are new to the work of David Fincher, here's a recommendation of five movies to add to your movie-watching list.
Alien 3
Alien 3, the third movie in the Alien franchise, was David Fincher's directorial debut. Written by David Giler, who had worked on the two previous Alien films, Alien 3 stars Sigourney Weaver, reprising her role as the iconic Ellen Ripley. Like most sequels, Alien 3 wasn't quite as successful as its predecessors, although it did earn nominations from the Oscars and the Saturn Awards. While most critics decide Alien 3 to be the worst one of the franchise, Vox defended its legacy, writing: "Alien 3 may not have quite the mass appeal or enduring legacy of its predecessors, but its low reputation simply isn't deserved. It's a worthy addition to the franchise — as strong a science fiction picture, in its own way, as the first two films in its series — and another showcase for the visionary talents of a young director who would go on to be one of the most powerful filmmakers in Hollywood." Alien 3 was nominated for a Best Visual Effects award at the Academy Awards, losing to Death Becomes Her.
Seven
David Fincher salvaged his filmmaking reputation with Seven (also stylized as Se7en), the cult classic psychological thriller starring Brad Pitt, Morgan Freeman, Gwyneth Paltrow, and Kevin Spacey. The movie depicts the story of two detectives on the hunt for a serial killer whose kills are themed around the seven deadly sins. Seven received widespread acclaim from critics, taking note of Fincher's redemption on his second feature film. Roger Ebert was all praises for the movie, taking note particularly of Morgan Freeman's natural portrayal of an authority figure. "The enigma of Somerset's character is at the heart of the film, and this is one of Morgan Freeman's best performances. He embodies authority naturally; I can't recall him ever playing a weak man. Here he knows all the lessons a cop might internalize during years spent in what we learn is one of the worst districts of the city. He lives alone, in what looks like a rented apartment, bookshelves on the walls. He puts himself to sleep with a metronome. He never married, although he came close once. He is a lonely man who confronts life with resigned detachment."
Fight Club
Who doesn't know Fight Club, everyone's favorite movie when they were teenagers. Starring Brad Pitt, who had worked with David Fincher in Seven, and Edward Norton, Fight Club premiered in 1999. Based on the novel of the same name by Chuck Palahniuk, Fight Club tells the story of a white-collar employee who, dissatisfied with his job and suffering from extreme insomnia, forms a "fight club" with a soap salesman. Honoring the legacy of Fight Club 20 years after its release, The Guardian wrote a review, discussing the similarity of the film's plot with America' current issues with white supremacy. "What Fight Club missed in 1999 – and comes oh-so-close to getting – is how much the rage it identifies is connected to white supremacy. But the world it anticipated is now upon us, with a host of Tyler Durdens marshaling attacks on perceived enemies and twisting the meaning of "snowflake", a term used in Palahniuk's book and popularized in the movie (ie "You are not a beautiful and unique snowflake"), to taunt the vulnerable." Fight Club was largely ignored at the Academy Awards, having been only nominated in one category, but its impact continues to pervade pop culture.
The Curious Case of Benjamin Button
Another collaboration between David Fincher and Brad Pitt, The Curious Case of Benjamin Button tells the story of a man who ages in reverse. Based on the short story of legendary writer F. Scott Fitzgerald, The Curious Case of Benjamin Button raked in nominations at the Academy Awards, including Best Actor for Brad Pitt, Best Supporting Actress for Taraji P. Henson, and Best Director for Fincher. Empire's review of the film noted, "But for all its coolness it never relinquishes the poignancy of its premise — that time is the nemesis of love — and this is the beating heart of the film. As the relationship between Benjamin and Daisy, that starts as a childhood friendship and goes through numerous peaks and rejections, moves forward, everything points towards the sweet spot where the couple's ages will be more or less in synch."
The Social Network
A partnership between David Fincher and legendary TV writer Aaron Sorkin, who created The West Wing, resulted in the creation of The Social Network, which depicts the rise to power of Facebook's founder Mark Zuckerberg and the tumultuous relationships he had with the people around him. Starring Jessie Eisenberg, Andrew Garfield, Justin Timberlake, and Armie Hammer, The Social Network was the darling of the 83rd Academy Awards. It won David Fincher his first Best Director award for the movie, which was his second nomination for the category. The Hollywood Reporter took note of the movie's careful direction, describing Fincher's work "astute": "The story thus becomes a tale of power, fame, betrayal, revenge and responsibility. Under Fincher's astute direction the characters fairly pop out at you… Fincher also places events in milieus that ring true. His portrait of campus life among America's elite is pitch-perfect, every bit as much as the drug-and-party excesses of Silicon Valley and the war rooms of corporate attorneys."