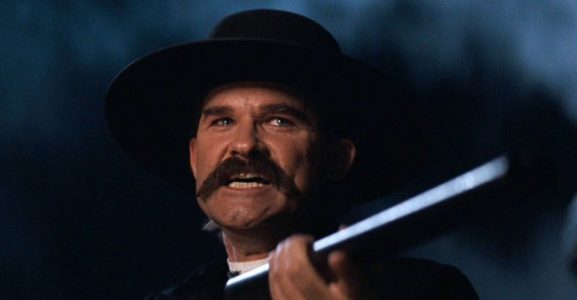 When the budget for a movie is revealed it's usually enough to make one choke since the movies of today and decades past have pulled in millions upon millions of dollars just to be made, and while many of them have gone on to earn back their budget several times over, others have gone on to do far less. A person might wonder just how those that make the box office bombs are allowed back in the studio when their flops are so spectacular. A lot of times it's because those same people have made money for their studios before, so there's a lot of faith heading into the project and still enough left over after a box office bomb to keep them around. For others, it might be their walking papers that get handed to them next instead of the script to another movie. But while there's not a lot of time given to those that fail so spectacularly on a constant basis, there's still the fact that very few movies ever make so little money that a director will be given the boot. It's a place that runs on money, but Hollywood is still a place where people wheel and deal all the time, and to keep their job some people have to learn how to speak quickly and produce results.
Here are a few movies that had less of a budget than you might have thought.
5. Tombstone – $25 million
The classic tale of Wyatt Earp and his brothers, and Doc Holliday, was definitely taken to a different extreme this time around, but it worked in such a great way that the movie made it's budget back easily since people absolutely loved Kurt Russell as the famous lawman. Val Kilmer was also great as Doc Holliday, while Sam Elliott and the late Bill Paxton turned in exceptional performances as Virgil and Morgan Earp respectively. On top of this, the fact that they had a well-defined enemy in the Cowboys, led by Powers Boothe and Michael Biehn, was even better since it gave the movie even more star power that helped to get peoples' attention.
4. Night of the Living Dead – $114,000
Considering that this movie was made back in the 70s and was kind of a fringe idea for its time it made a truckload of money following a very flimsy budget. But given that the idea has been picked up so many times throughout the following years it's very easy to see that the return on this movie was indicative of the idea that people for some reason loved zombie movies. While the initial zombies weren't quite as creepy as they are now thanks to the advances in makeup and technology, they were still plenty scary for the time since people need to remember that cinematic makeup wasn't needed as much thanks to the development of the story.
3. Alien – $8 million
Given how much was in this movie it's not hard to see that it should have likely cost more than this, but the fact is that the people working on it knew what they were doing and simply added in whatever they could to make things look futuristic. While some of it kind of went over the top, since there were some rooms that looked as though they belonged in a mental hospital due to the padded wall look, the rest of it was great. It's amazing what practical effects can do when they're used in a way that people haven't seen before, especially when the story is great enough that one has no idea what's about to happen.
2. Reservoir Dogs – $1.2 million
Seeing as how a movie has to gain certain permissions to film in various locations and then to perform the stunts that are so necessary, and to rent out spaces and close down roads and the like, one would think that Tarantino would have gone broke in his first few movies, or way over budget. But apparently, one part of his genius, which so many people talk about incessantly, is that he knows how to get the most out of his budget. That's impressive, to be honest, and it's the mark of a good director when it comes down to trying to make a movie using what's there and what a person has.
1. Mad Max – $400,000
The movie that started the franchise cost so little to make that one might assume that they were using home video. But seriously, while this movie was shot in the same style as many others back in its day, it turned out to be pretty great since it made its budget back in a way that was hard to fathom considering that what cost hundreds of thousands of dollars ended up making millions by the time it was all said and done.
Sometimes a movie doesn't need a huge budget to be popular.