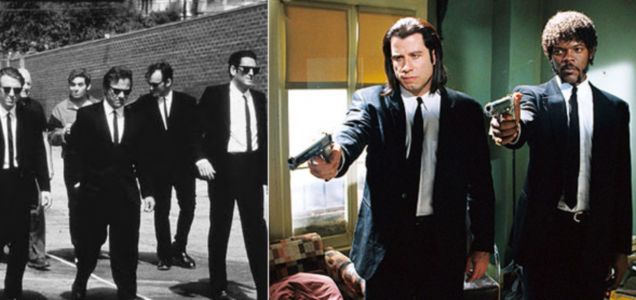 Isn't it cool when you find out that two of your favorite movies take place in the same universe? There are obvious flicks that take place in the same world like the Marvel Franchise of Superhero movies, but today I want to talk about a few films that are less obvious. Indeed, most fans have no clue these movies take place in the same universe.
Let's start with these two classic pairings.
1. Casper and Ghostbusters
Ghostbusters was nominated for two Oscars, it's ranked at 28th in the American Film Institutes "100 Years… 100 Laughs) list of comedies, and in 2015 The United States Library of Congress selected the film for preservation in the National Film Registry finding it "culturally, historically, or aesthetically significant." So if we're talking about classic comedies, it would be no shock if someone tossed the name "Ghostbusters" out there. What is a bit shocking is that the 1995 film "Casper" took place in the same universe, complete with a Dan Aykroyd in full Ghostbusters gear cameo.
2. Pulp Fiction and Reservoir Dogs
Yes, these two classic Quentin Tarantino films are linked. We know for a fact that Vincent Vega from "Pulp Fiction" and the insane Vic Vega aka Mr. Blonde from "Reservoir Dogs" are brothers. At a point in time, Tarantino even planned on creating both a sequel and prequel that would star John Travolta and Michael Madsen.
3. Machete and Spy Kids
Okay, you might be wondering how this is an odd pairing is even possible. But yes, the gory and violent Grindhouse movie "Machete" and the family-friendly kids movie "Spy Kids" take place in the same universe. How is that even possible? Well, both films are directed by Robert Rodriguez, and if you remember, in Spy Kids the actor that plays Machete, Danny Trejo had a bit part in Spy Kids, and it's sequels playing an uncle to the Cortez kids… The characters name? Machete.
4. Godzilla and Kong
Yep, Godzilla and King Kong share the same universe. We first saw this in 2014's Godzilla reboot "Godzilla." That was followed up by 2017's blockbuster "Kong: Skull Island." Currently, there is a final installment in production to further tie the two beast world's together. Get ready for the best world's colliding showdown since Freddy vs Jason "Godzilla vs Kong."
5. The Phantom Menace and E.T: The Extra Terrestrial
Okay, this one is pretty cool. If you notice during the Senate hearing scene in "The Phantom Menace" Queen Amidala request a vote regarding Chancellor Valoriums ability to lead. Who do we see during the voting process? Three E.Ts shouting out to cast a vote. Another thread that connects these two films is in E.T. During one scene the extra terrestrial spots a young child wearing a Yoda costume. The alien then points at the child and says, "Home." Steven Spielberg and George Lucas aren't only the directors of these two films; they are also very close friends. If you pay close attention, you can catch more than a few Easter eggs shared between the two legendary directors movies.
Conclusion
When fictional universes come together, it's usually a classic moment. Critics love it, both films get a boost, and it gives movie watchers something to debate. Let's hope directors and writers connect more of our favorite worlds and characters in the future.