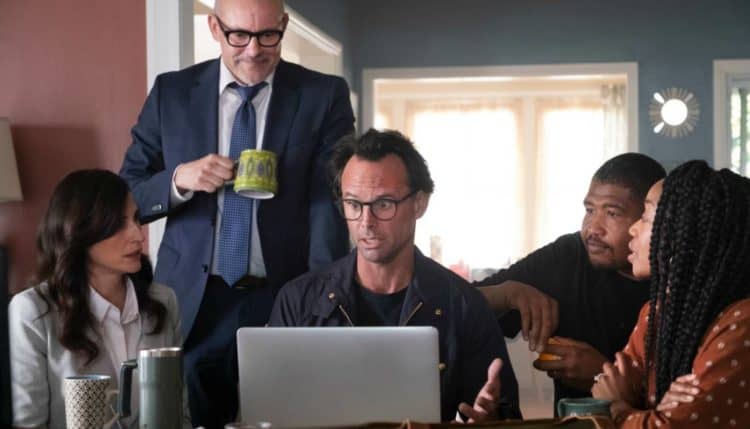 Laughter is and will forever be the best medicine, and "The Unicorn" remains one of the best comedies ever created. When it premiered in September 2019, it showed us in a humorous way that we can turn our tragedies into opportunities. Although season 1 has 18 episodes, each with a lesson to teach, here are five life lessons you can learn from the first episode.
1. Sometimes you need help but do not realize it
When Wade is going through the freezer looking for food to feed his children, Delia cannot help but notice that it is frozen meals given to the family when Wade lost his wife, Jill. Forrest, therefore, offers to take them out to dinner for some Thai food, but Wade declines, saying they have around 15 lasagnas left. Wade and his daughters do not even seem to mind the dog licking the dirty dishes while another is lying on the kitchen counter. Later on, when Wade is refereeing the football team, Tracy throws herself at him, but Wade does not seem interested, which has Forrest, Ben, as well as their wives wondering what is wrong with him since Tracy is a sexy woman and he is single. Sometimes we put on a brave face and smile like everything is okay while it is not. Some of us have been raised to be independent and feel that we do not need to bother anyone with our problems; therefore, you could be facing foreclosure but still not ask for help. It helps to have a support system that will insist on lending a hand even when we push them away, just like Wade's friends.
2. Peace is better than being right
When Delia reminds Forrest about how much Wade loved to cook, yet he is now heating frozen food that his neighbors gave him, Forrest can only nod. Delia gets upset that he is not saying anything, but Forrest says it is because he agrees with everything she is saying. Later, when Delia and Forrest are getting ready for bed, she tells Forrest about how Wade does not give Tracy Wilvers the time of day. Delia wants her husband to say that Tracy is hot, but Forrest replies that she is "fine." In contrast, when Forrest is having drinks with Ben, he describes Tracy as "stupid hot," meaning that he was avoiding a fight with Delia, who might have been mad if her husband considered another woman to be sexy. Well, such is life; when you know that the truth might hurt people's feelings, sometimes you downplay it to ensure that you continue getting along with them. It makes no sense to prove your point and, in the process, lose a cherished friend. No wonder husbands have been known to tell their wives they look great even when the mirrors and scales show they are morbidly obese.
3. You have to be economical with the truth sometimes
Wade's friends cannot believe that he does not lie to his children when they advise him not to tell Natalie and Grace that he wants to start dating. However, Forrest reminds Wade that he has never told them that their pet, Doodles, was eaten by a coyote, which convinces Wade to be upfront with his daughters about his interest in dating again. Although Natalie does not like the idea at first, Grace says their father deserves to have a life. Wade is so happy that he can be honest with them about anything, thus tells them that Doodles was eaten by a coyote, which upsets them. To maintain relationships, some will tell you that you need to be as honest as possible, but some truths are better taken to the grave. For instance, women can have many sexual partners before marriage, but every time the husband asks, they never count past three guys to prevent their husbands from perceiving them as immoral. However, if you are in court and have to testify, then you have to tell nothing but the truth; otherwise, you are guilty of perjury. Discerning when to hold back the truth and when to be forthcoming is therefore essential.
4. Some people are not genuinely happy for you
Grace was supportive of her dad getting back in the dating scene, reasoning that all he had been doing it is take care of her and her sister. However, when Wade returns home after his date goes wrong, he wants to take his daughters out for some waffles. Unfortunately, he walks in on Grace with a boy, Andrew, trying to be intimate, and he cannot believe that she only wanted him out of the house so she could invite her boyfriend. Having real friends is rare, and some people may seem happy for your accomplishments, but what they are thinking about is the opportunity you have opened up for them. Your colleague will jump and down when you tell her that you have been promoted and will be transferring to a branch in a different city. However, what she is thrilled about is the corner office you have left behind and cannot wait to move into once you are gone.
5. Everything falls in place with time
Time heals all wounds, and finally, Wade realizes it is time to move on with his life. He tells his daughters that if they survived that last year without Jill, then they could survive anything. He, therefore, starts cooking even though his culinary skills are not to be envied. As he roasts some corn, Tracy once again makes a move on him, and this time, it dawns on him that she is interested in him. When he tells his friends, Forrest offers to watch Tracy's children so that Wade and Tracy can go out on a date. Even though they say that sometimes the universe needs a little push, nothing will fit until you are ready. It can take years or months, but we all have different healing processes; hence there is no need to put pressure on yourself; you will know when you are ready to do the things you once loved despite suffering a loss.