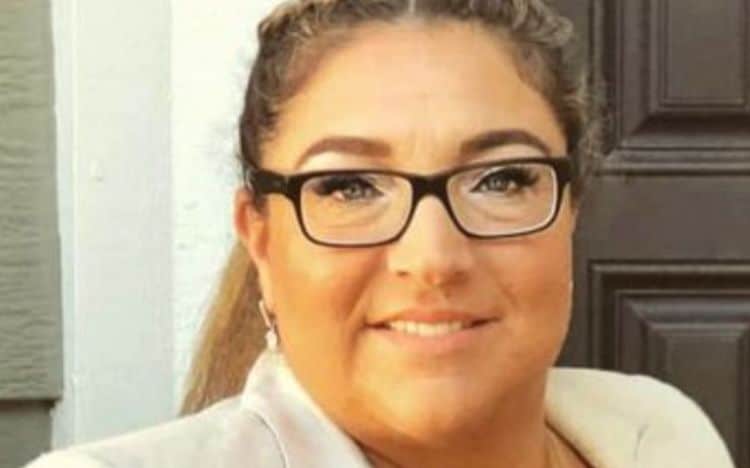 Parenting is not a walk in the park. Raising a child to be a responsible adult needs patience, commitment and dedication. Most parents, especially new ones, sometimes feel like they are groping about in the dark on parenting issues. Thankfully, there are a ton of parenting books you can purchase to help with the process. Even better, there are TV shows that show you, practically, how to handle real life scenarios. The Supernanny is one such show. It features a professional nanny Jo Frost, who commits her time to finding families struggling with parenting and teaching them how it is perfectly done. From potty training, healthy feeding to disciplining the super nanny provides the perfect solutions and answers. At the end of the day, parents regain control over their households and children.
The show has attracted millions of viewers, eager to gather a few useful tips from Jo Frost. According to Wikipedia, the show had over 5 million views in its first season and consistently high ratings throughout the series. The second series also performed impressively well. The show's premier episode of the third series had over 3.1 million views with a 14% audience share. These figures are just proof of the impact and success of the show. Following online reviews, fans opine that The Supernanny uses practical, standard and evidence-based management procedures that are quite effective. Below are the top 5 lessons you can benefit from the show.
1. Talk to your Kids at Eye-Level
Whenever Jo Frost, is communicating with kids, she always squats or kneels on one knee to enable her reach the child's eye level. She then communicates her expectations with a caring and kind tone. However this may sound absurd, it always works. Children get to do whatever they have agreed upon with minimal resistance. This move is so powerful. Maybe its because children feel as if you are trying to get down to their own level and reason with them. This is much better than towering above them making it seem like you are bullying them. According to safe parenting, being on the same level with your child makes them feel safer and more in control. They are, therefore, likely to react better to what you are asking them to do.
2. Be Consistent in Following Routines
Consistency and routines provide children with a better structure to perform their day to day tasks. In the show Jo Frost, often asks and helps families create routines for their children. These routines ensure that everyone expectations are on track. They also help children learn how to manage their time well, establish vital habits such as brushing their teeth and also familiarize themselves with chores. This way, children grow up to be more responsible and organized.
3. Spanking Makes Behavior Worse
As much as children may annoy you, slapping them either on the bum or hand rarely works. Yes, it does stop the naughty behavior right there and then, but in the longterm it can negatively influence their behavior of your children. According to NBC News, spanking kids makes behavior worse than it was before and can cause long term harm. It is also highly likely that the children will be aggressive and defiant in future Due to such reasons, the Supernanny advocates for effective alternative ways to spanking. In the show, she sometimes has to deal with kids who split, bite, kick, punch and are extremely disrespectful, but she never, in any instance, recommend spanking. She always comes up with better and more effective ways to discipline the kids.
4. Create Time for Your Children
This is among the most important lessons any parent can take home. The supernanny has a commendable ability to connect with children. Her love and care for the kids is easily noticeable which makes them adore her. She always emphasizes that you need to spend time with your kids and also show them your love and respect. This goes along way in improving the bond and connection between you and them. Despite the fact that in today's world work can take up a considerable amount of your time, It is not a good enough reason why you should not set aside sometime to spend with your kids. There are so many activities you can do during such times, they include playing, listening to music, playing catch or even visiting the park. Holding conversations during such activities is advisable. According to the Ministry of Health, Guyana, spending quality time with your children helps create unbreakable bonds, instills everlasting value and also promotes acceptance and strength of character.
5. Create Family Rules
Jo Frost always encourages the parents she visits to create a list of rules and expectations they have. Every institution, organization or setup needs to have some laws and rules in place for it to efficiently run — and family is not an exception. Parents need to create a set of family rules and clearly communicate them with their kids. However, it is not always going to be easy as sometimes children may push the boundaries, just to get a reaction. The supernanny shows parents what to do in such scenarios, so as to still be in control but at the same time show the children that they are valued and cared for.
Take Away
The Supernanny is packed with many life lessons, especially for parents. These can be utilized to bring up responsible and well behaved kids. Since it was released the show has attracted millions of views. This is a proof that what Jo Frost is out to teach parents actually holds water and is practical. If you are a parent, and have not yet watched it, you are totally missing out. However, no need to worry, as you can still watch it via you tube and Lifetime among other online platforms.