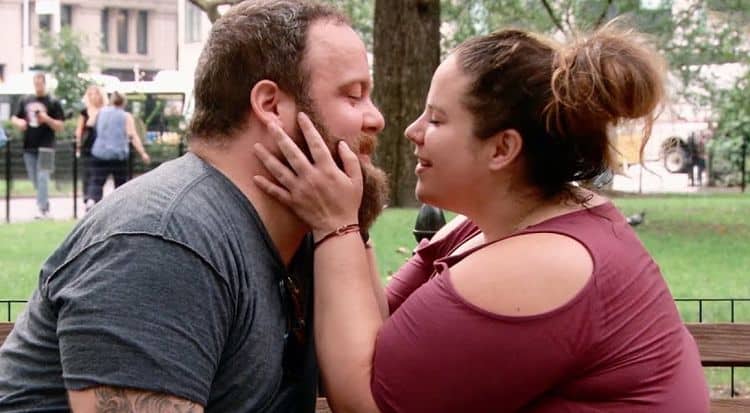 On television programming, several reality shows are coming up, and most of them feature unique plots to keep the viewer hooked. While most of them tackle cliché storylines, one that veered off this path is My Big Fat Fabulous Life. By the title, you guess that it has something to do with weight. The show premiered in 2015 and is currently in its seventh season. The show focuses on the life of Whitney Way Thore, who is overweight and lives at her parents' home. Despite her weight issue struggles, she does not spare any effort in going through with her dance lessons to get the skill that she wants so badly. As with most shows, there are lessons that My Big Fat Fabulous Life imparts us with. Below are some of the vital lessons that a viewer can get from this reality program.
1. Resilience is Critical in Whatever We Set Our Minds too
One attribute that is evident from Whitney Thore's feats is her resilience to be who she is despite all the obstacles on her path. On the season premiere, we learn Whitney's weight issues come from her having a diagnosis of polycystic ovary syndrome. It is a severe condition to deal with, but, we can see how Thore always keeps a happy face during the show as she goes through her dancing lessons. When it comes to life, resilience, and a touch of hard work is necessary if we want to accomplish our goals. The show is a good lesson-giver when looking at this important attribute. Once you have your eyes set on a particular target, do not give up until you are sure it is over your head with success being the befitting tag.
2. The Benefits Of Friends In Our Life
Aside from Whitney Way, the program has other cast members who form the support system for Whitney. They are her friends and family who she regularly banks on to help her out with various issues. Some of her friends include Buddy Bell, who is also her love interest, Amanda, Tal Fish, and Lennie Alehat, who is her ex. Take, for example, Lennie Alehat, who is her ex, and they broke up roughly two and a half years back before he became a series regular. Despite being her ex, he was always there by Whitney's side when she needed him. It shows how deep their friendship was, and it is something we can learn from. Friends help us in many ways, especially when going through a rough patch in life. Choose the right ones, and your life will have an efficient support system.
3. Taking Care Of Our Health
One major theme that revolves around My Big Fat Fabulous Life is that of lifestyle diseases. Aside from being overweight, she is also diagnosed with pre-diabetes at the beginning of the second season. This compels her to make critical decisions on her lifestyle, to enable her to come out of the tricky health situation. She starts exercising and also changes her diet. She even goes as far as holding a goodbye party for her comfort foods. Such decisions are crucial, and one important lesson it gives to us is how to take care of our health for a better life. Several diseases are always lurking, and should we loosen our guard on health choices, they are ready to attack. Sacrifice is essential, and we may need to put something away to better our lives.
4. Take a Leap of Faith
Another important lesson that we can get from Whitney is on taking a leap of faith. Throughout the show, she has been moving from one stable platform to another that she is not sure of, in a move similar to testing the waters. It is a risk-taking move that brings the best out of people and helps them get a footing in life. It also shows off the value of confidence, that is important, especially in various facets of our lives. One leap that she took was moving out of the comfort of her parents' house even in the looming presence of her pre-diabetic condition. She moves in with her fiancé Buddy and sets the pace for her next chapter in life.
5. Compromise is Essential in Life
Compromise is very important in life, and it focuses on sacrificing a lot for the bigger picture. When looking at the compromise factor, it is evident in several scenes where Whitney forgoes her comforts for the better outcome. In the second season, where she moves out of her parent's house, she goes furniture shopping with Buddy. They discover they have different tastes, but instead of bickering about it, they pick what is best for each other. Another scene plays out with the introduction of Lennie to her family and friends. Even though it seems to be a bad idea, she stands by her ex and friend, who has always had her back. The lesson on compromising for others is very vital, more so when it comes to friendships and romantic relationships. It helps cement relationships and creates stronger bonds between people.
Final Word
If there is one captivating and encouraging series on television programming, then it is My Big Fat Fabulous Life. It chronicles the struggles of Whitney Way Thore with her medical conditions as she looks forward to being a dancing pro. The series is not only entertaining but also teaches its audience a number of lessons, and in this article, we have picked the top five. From a viewer's standpoint, it is a magnificent creation that portrays the struggle with lifestyle diseases. There is also the resilience factor to overcome all odds set on the path to fight the condition. Catch the new season on TLC to relate with the battles of Whitney Thore, as she has fun through it all.
Tell us what's wrong with this post? How could we improve it? :)
Let us improve this post!