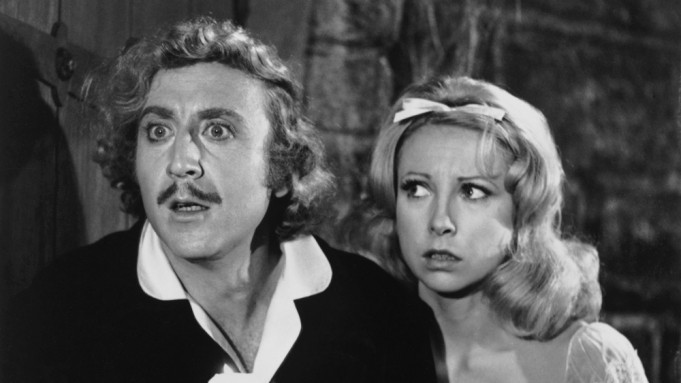 There are certain things that it's best not to theorize or even ask about sometimes and the phrase 'It can't get any worse' is definitely one of them, especially in 2020. But as we've seen in the movies, this phrase is only bound to be proven wrong time and time again since the way to tempt fate is to basically ask just how worse it can possibly get. Has anyone ever noticed that fate feels like it's smiling as it lines up a whole new list of scenarios that start to unfold one by one? Things could always get worse of course, but even that statement is a loaded one since the vindictive nature of the world we live in can rear up at any time and remind us that there are many, MANY things that can get infinitely worse than what we've already gone through, so asking the question is sometimes one of the worst ideas possible, but having to live through the worst tends to be only the beginning considering that the world has a very annoying way of warming up before really lowering the boom and answering the question in the most obvious manner ever.
Here are five instances of when things could definitely get worse in the movies.
5. Tarzan
The animated Tarzan movie played pretty fast and loose with the story, but it did so in a way that really appealed to the viewers since it created a story in which the characters felt a little more lively and a little easier to relate to when it came to the time period. But here we see Jane, who has wandered off in a strange land that she knows next to nothing about after being chased by a horde of baboons and saved by Tarzan, thinking that things can't possibly get any worse. This is usually when the world, or fate, or both, steps in and reminds people that yes, there are MANY ways that things can get worse.
4. The Road to El Dorado
Things getting worse kind of feels like it would be the running theme of a con artist that is down on their luck since not only are these individuals able to burn bridges without even trying, but a lot of those that try to take advantage of people tend to end up paying for their current and past sins at times without realizing why. It could be the lack of any moral fiber that a lot of them tend to possess, or it could be something else, but when it comes to asking what else could happen, the universe is ready and willing to remind them of the debts they might still have to pay and will come to collect in some manner.
3. Road Trip
Sometimes the words don't even need to be said considering that the audience might start thinking 'Meh, what's the worst that could happen?'. In this particular scene the mere fact that the guys are thinking of jumping Kyle's car across the ten-foot gap, which nearly doubles after the other side of the bridge collapses, makes the previous question a loaded one to be certain. Considering the fact they're on a dirt road, the car isn't that powerful, and the resulting impact on the other side of the bridge and how the car hits could produce a very different outcome, it's easy to think that the worst wasn't even taken into consideration. The physics lesson kind of stopped halfway across the gap it would appear.
2. National Lampoon's Christmas Vacation
Anything with the Griswold's is like watching Murphy's Law in action since things tend to get so progressively worse that even calling it the threshold of hell doesn't adequately describe it since even the dark lord of the underworld might decide not to have any part of this. Christmas at the Griswold's only ramps up the insanity considering that their family is one that doesn't offer up a lot of cohesion save for a few moments here and there, Clark lays out expectations that no family in their right mind would think to be reasonable, and there are few if any contingencies for anything of the stuff that happens in this movie.
1. Young Frankenstein
It's a dirty job to dig up a grave in search of a corpse, but in the rain, it would be even dirtier and much more miserable. But this is one of those moments when a person can't help but think of how tempting it is to slap someone that says something foolish like 'It could be raining', especially if moments later you feel the rain start to fall. That's when the idea of stealing a body might be replaced by initiating a swap instead as punishment for tempting fate in such a manner. Oh come on, it's a little tempting.
Don't tempt fate, just don't do it.