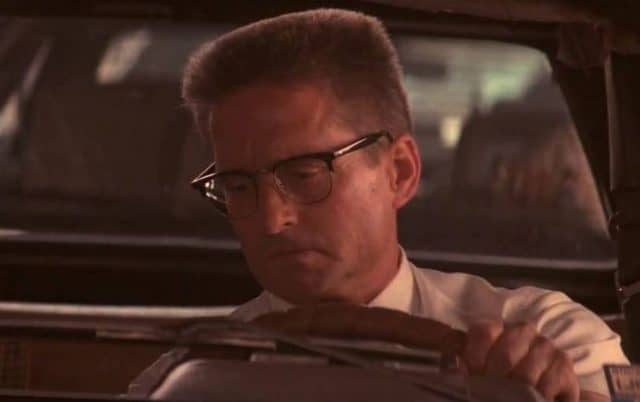 Great movies make you feel like you are there, whether it's a snow covered mountainside or a tropical nightmare set during the Vietnam War. Yes, cold can put a real cramp in the action, but there is nothing like excruciating heat to make tempers flare and cause a variety of hazards. In some movies, the hero literally burns up with passion or the desire to save others. This is quite different than a movie where you think the male and female characters are "hot".
Some degree (no pun intended) of physical suffering is involved. Some folks love to watch films "off season"–that means Dr. Zhivago during a heat wave or Apocalypse Now while wrapped up in a snuggie with the fireplace roaring. Now with summer coming, some movies can make you feel darn lucky to have central air conditioning.
Here are five of the most excruciating portrayals of heat in movies.
Volcano
Viewers literally start to sweat during the scene where they tell Stan not to save the other person and "Jump, Stan!" but he literally walks through fire with the man on his back to get him to safety. The glowing fire, the sweat on everyone's faces and Stan's terrifying roasted death make it one of the hardest movie scenes to watch. The whole movie is about molten lava coming up all over. As if the pavement in the summer isn't boiling enough.
Do the Right Thing
The temperature is zooming sky high in the Bedford-Stuyvesant section of Brooklyn, yet the pizza ovens are still going full blast. As the pies get delivered and we meet an odd assortment of neighborhood characters dealing with the heat wave, racial tension is ticking up a notch with each degree on the thermometer. The only good part is that Mookie knows what women like on a hot day–lots of ice!
Falling Down
Yeah, Michael Douglas's character was not all there, to begin with, but there's nothing like being trapped in a car with no AC to really send you over the edge. Yeah, and his day just keeps getting worse. The sweat on the main character, the police, everyone shows you that yeah, the heat really can be oppressive.
Scarface (1983)
All of the Cuban refugees look a lot worse for wear when they come ashore in Miami. The film's intro pans to boats showing people sweaty and tired, and old people being carried off on stretchers. When we first meet Tony Montana (Al Pacino) he looks like a guy from a detention camp in Miami. Even once on the street and in that brutal shower chainsaw scene the scorching Florida heat is an extra character in the film.
Apocalypse Now
So how about that Kilgore saying he "loves the smell of napalm in the morning. Ugh, it's just so hot and humid and you can imagine what these hot dirty soldiers are smelling and inhaling in their lungs while dodging fire. One problem servicemen faced over overseas was the extreme heat and humidity which caused mosquitos to breed and things to be generally miserable.
Save