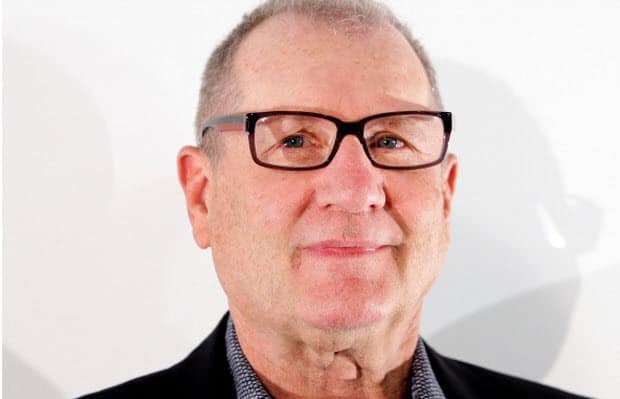 While every TV show hopes that they can create a character that's memorable for audiences to love, it's not always the most simplest thing to do. Not only does it take a talented actor, but then to have the writing play up to the skills of that performer as well as consistently putting them in a position to succeed on-screen can be tough. Fortunately, some shows have done a superb job at it, giving us ones who delight–which is why we're naming our favorite sitcom characters of the past 25 years.
5. Al Bundy – Married… with Children
Sure, actor Ed O'Neill's character on the show Modern Family is a grown-up, modern day version of Al Bundy, but doesn't that make his performance on Married… with Children even that much greater? As familiar as he is with 60-something guys now, when the same viewers were 25-30 years younger, he epitomized the same characteristics and interests–hates his neighbors, loves beer, loves his car and loves his lady.
4. Cosmo Kramer – Seinfeld
An absolute doofus, Kramer is both an architect of great ideas, and a symbolism for lazy, unreformed youth of the '90s. Sure, that my be reading into his character a bit too much, but the guy was about as annoying as a person as anyone could imagine, but used wit and charisma to say, do and get anything he wanted. For all the readers with Peter Pan complex out there, Kramer was a walking billboard.
3. Michael Scott – The Office
Almost always ignorant–and definitely dimwitted–Michael Scott is that boss everyone secretly wants, but is ashamed to have. Thanks to his charm–if that's what one can call it–Scott might not be the best leader in terms of his unorthodox ways, but his loyalty and devotion to his staff makes him someone that you just can't help but root for good things to happen to.
2. Cliff Huxtable – The Cosby Show
An intellectual who was always entertaining or teaching his family, Cliff Huxtable from The Cosby Show just seemed like the greatest dad in the world. Dedicated in both work and at home, the OB/GYN was eccentric and needed to be the center of attention to get a good laugh, but he was also humble in putting others' needs before his. Oh yeah, and the love he has for those sweaters of his helped add to his appeal just a bit.
1. George Costanza – Seinfeld
While I wanted to avoid putting two characters from the same show on this list, it was just too difficult to do–which is a testament to just how good the show Seinfeld really was. Costanza is a lovable loser that, well, quite frankly nobody loved. He's a bald, unemployed, stocky pessimist who lives with his dysfunctional parents in Queens. Yet, he's about as relatable a character as we may have ever seen, blaming his upbringing on his parents, and his bad luck as an adult on some other unknown factor.
Tell us what's wrong with this post? How could we improve it? :)
Let us improve this post!