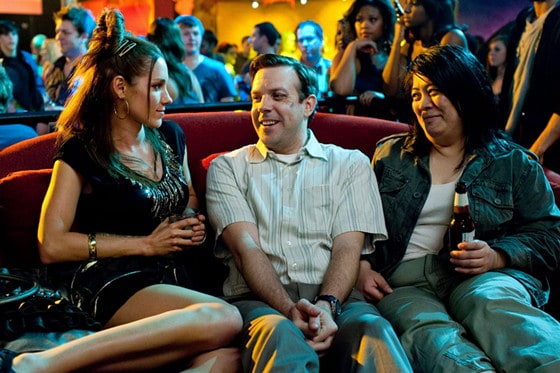 Just because you're bored doesn't mean you have to watch what's on. Sometimes regular programming is just a little too boring, so we turn to movies. At least with movies there's a chance that you might be able to sit and be entertained for a couple of hours without feeling the need to flip the channel again, and again, and again, and, well you know. Movies to watch when you're bored don't have to be epic, they don't even have to be that good, they just have to be entertaining enough to hold your attention for a while so that you can feel like you're doing something even if you're doing nothing.
Here's a few movies that might be worth watching during that time.
5. House of Wax
Although it's definitely different from the 1953 version this House of Wax features actors that many people might know and have seen in the past decade or so. Plus there's one very awesome scene that many upon many people will likely agree is one of the best in any horror movie ever. It's not the nicest scene in the world and it might actually be disputed by some, but a lot of people did seem to enjoy watching Paris Hilton get tagged in the head by the main killer. Apart from that the movie is next-level creepy and only really suffers from the lack of development that could have made it into something really great.
4. Hall Pass
Imagine being married for so long that you forgot how to have a good time with your own spouse. The Hall Pass is a chance to get out and try to experience life as it was like when you were single, to mingle with those that just want to have fun and not engage in a serious relationship. Be that as it may however this movie highlights one immutable fact: after being married it's hard to go back to being single unless your marriage wasn't really that great to begin with. Even so, after a guy's been married for so long, has kids, a stable family and a home, it's extremely difficult to just go back to the scene and try to be the same kind of person you used to be.
3. Enough
If you're looking for a movie that empowers women then this underrated gem would be it. J-Lo ends up getting the hell kicked out of her at one point as she comes to realize that her dream marriage is only good for her husband as he gets to do whatever, and whoever, he wants while she just has to sit there and take it. When she decides to leave him however he has other ideas and beats her within an inch of her life in front of their daughter. Eventually after running for so long she gets tired of it and starts to fight back, eventually having to come to blows with her ex since it's about the only way he'll leave her alone.
2. Final Destination
Out of all the Final Destination movies this was the best and the worst. It was the best because it started the whole line and became a phenomenon that people still talk about today. It was the worst because some of the acting was simply ridiculous. This was about the time that Devon Sawa was really starting to feel the downward curve of his career it seems and was finding out that life after being a child star is not always that lucrative. But to be honest if you just look at the story and nothing else this movie is flat out creepy and makes you wonder on so many levels why things happen the way they do sometimes. Just think about it.
1. We're the Millers
This movie is a non-stop laugh riot and that's why it's a perfect movie when you're bored. A drug dealer, a stripper, a homeless girl and a hopeless young man, trying to be nice, are in an RV making their way into Mexico to move a "smidge" of marijuana across the border. But of course being a comedy you can assume that a smidge is enough to choke and elephant and the whole family aspect doesn't fly as far as it probably would with people that need to act as a unit or risk going to prison for a significant amount of time. But overall the movie is awesome since it incorporates humor with more humor and only a minor bit of drama here and there.
There are a LOT of movies to watch when you're bored so don't feel confined to a few of them. Everything from action to comedy to drama to just flat out weird movies are great when you're bored since they tend to break up the monotony of the moment.
Tell us what's wrong with this post? How could we improve it? :)
Let us improve this post!