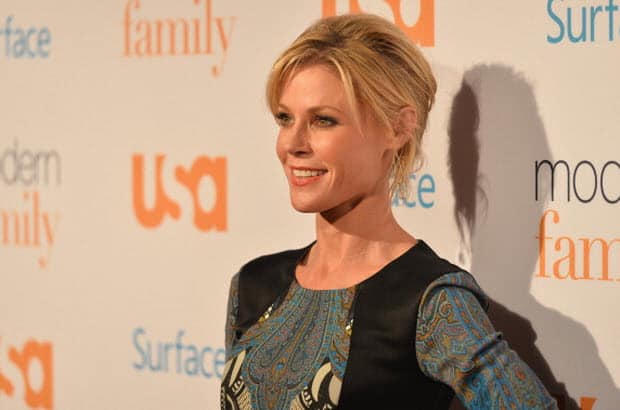 Although most of the shows we love to watch are new, we'd be lying if we said that we didn't watch reruns of Seinfeld pretty much every single night. And while the show may have been pulled a solid 16 years ago–yet is still getting plugged–it still gives us plenty of laughs. One of our all-time favs though is Julia Louis-Dreyfus as Elaine Benes, who was able to hold her own with all the boys, while still being a lady at the same time. That's why we started thinking about some of the other women who make us laugh, which is what we wanted to share with you today. These are the five funniest ladies on TV.
5. Rashida Jones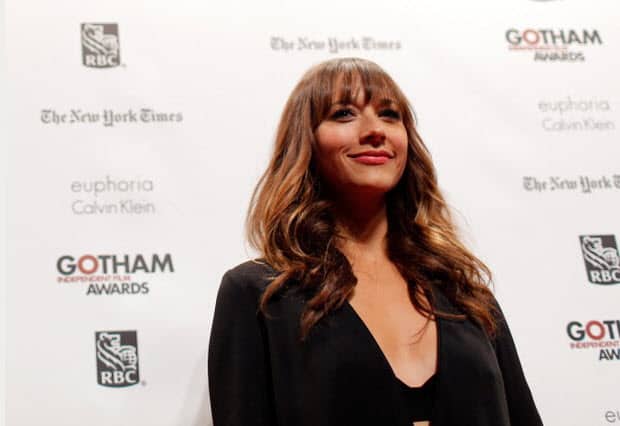 C'mon now, who doesn't love themselves a little Rashida? Although she's been known more for her movie roles than TV lately, that doesn't discount this former Parks and Rec star from being hilarious. Even if we don't have the joy and privilege to see Jones each week on new episodes of our favorite show–thank God for re-runs to get our fill–we can still laugh at her antics when she's either pitching her own comedies from behind-the-scenes, or when appearing on some late-night show, having fun with herself.
4. Kate McKinnon
A current cast member on Saturday Night Live, Kate is one of the best at busting out female celeb impressions–with her most famous coming as Ellen DeGeneres. As great as she was portraying Ellen on SNL, Kate got the chance to do it on DeGeneres' show once, proving that she's got the attention of plenty for being talented. No matter what McKinnon is asked to do, it usually comes out funny as hell.
3. Amy Schumer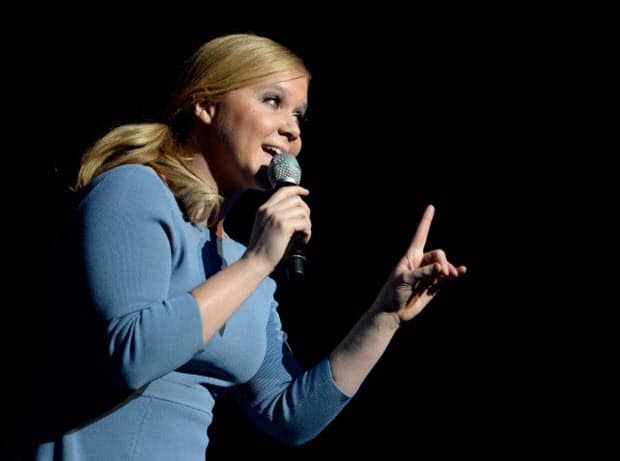 If you like your women to be beer-guzzling and no-bologna blunt advice giving, then Amy Schumer is probably your perfect girl. Not shy to hold back on anything, the comedian does both sketch comedy on Inside Amy Schumer, along with landing a role in next year's Train Wreck–which happens to be a Judd Apatow film. Seeing that she's a perfect match with Apatow's brand of humor means we'll be seeing the film the second it's released.
2. Julie Bowen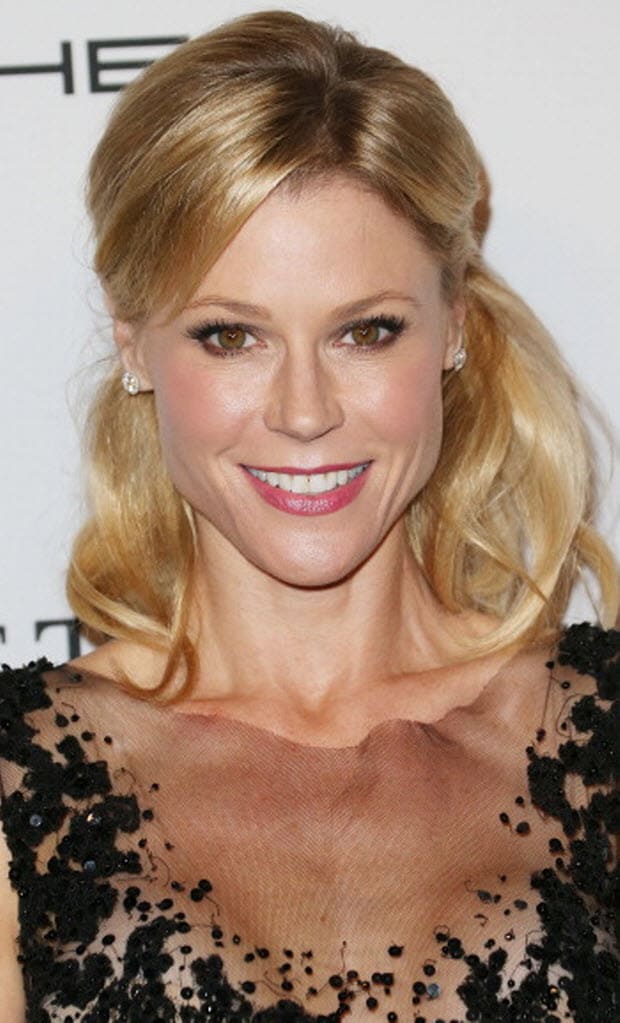 We've written before why the show Modern Family is the best comedy on TV, and one of the primary reasons was because of Bowen, whose down-to-earth, trying way-too-hard to be a cool mom shtick blends perfectly with her looks. From the moment we saw Bowen in the film Happy Gilmore, we knew we were hooked to her. But getting to watch her each week on Modern Family makes us realize that she might just be the perfect woman–funny, witty and very attractive.
1. Julia Louis-Dreyfus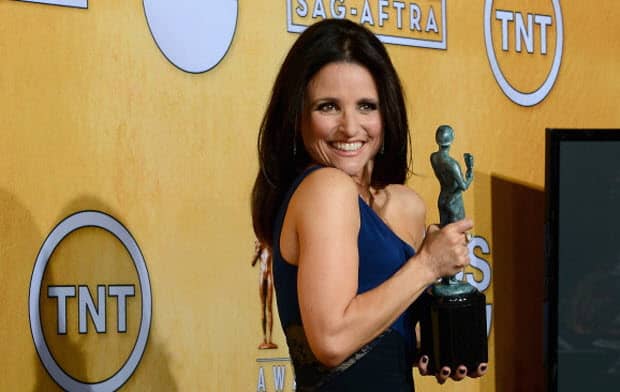 All hail the queen. As we mentioned in the opener, the former Seinfeld star may still get chuckles from us every night thanks to the almighty re-run, but let's not forget that Julia's still proving that she's a pretty dynamic funny lady thanks to her roles on Enough Said and Veep–which have landed her awards such as an Emmy and a SAG. All these other ladies might be funny in their own right, but even they'd probably admit that Louis-Dreyfus is still at the top of her game.