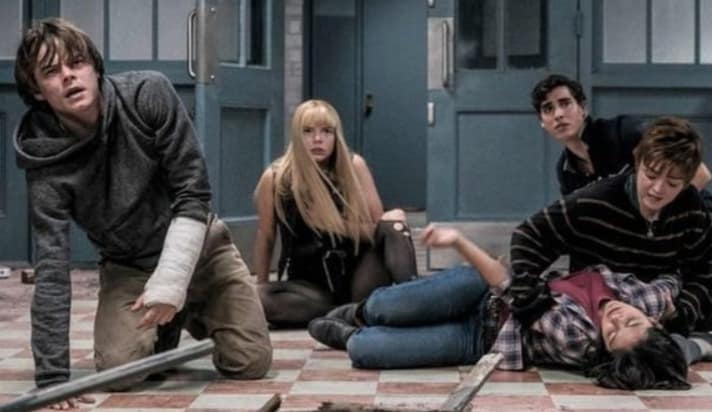 First coronavirus came for the ironically titled No Time To Die. Then it started wiping out every Summer release, including The Hunt, Trolls: World Tour, Mulan and F9. This is terrifying times for filmmakers and theatre owners, unsure of what fate awaits their work and how exactly they will stay in business.
This is especially cruel for speciality box office titles such as fantastic female-directed films Never Rarely Sometimes Always and First Cow, the latter of which is being rereleased later in the year. While Universal will put films such as Invisible Man and The Hunt available to rent online for a $20 fee, this opens up a whole can of worms when it comes to protecting the theatrical experience, and will unlikely help them to truly recoup their costs.
Nonetheless, ever since there have been films, there have been cursed release schedules, dates constantly being pushed back due to a variety of difficult reasons. This is not to be confused with films such as The Man Who Killed Don Quixote or The Other Side of the Wind that have been caught up in legal or production troubles, unable to be even finished before they could find their way into cinemas.
Instead we are focusing on films that were more or less finished, but couldn't seem to get released for several years due to controversy, lack of interest or complicated distribution deals. Ranging from long-awaited superhero movies to potential political firebombs to outright stinkers to simply baffling release strategies, here are five films that seemed to be cursed when it came to their theatrical release.
Read on to see what we have picked. Think we missed a particularly interesting film? Please let us know by commenting below.
The New Mutants
The New Mutants, a horror spin on the X-Men franchise, is now setting up its fifth potential release date. The film was originally scheduled for release on April 23, 2018 before Fox decided that it shouldn't clash with Deadpool 2, moving it to February 22nd, 2019. Then it was pushed again to August 2nd to avoid Dark Phoenix. This release went up in the air however, when Fox was purchased by Disney, who opted for an April 3rd, 2020 release date. Now with Covid-19 on the loose, it has been pushed once again, this time indefinitely.
The film now looks positively cursed, with over two years since its original scheduled release and still no final cinema date in sight. In fact, producers wanted to do reshoots but there was so much time between the original shooting and the current day that they young cast aged too much to make it believable.
The Hunt
Intended to be a firebomb in the contemporary American political debate, The Hunt has turned out more like a damp squib. While it is technically out in cinemas, The Hunt is already being pushed online after just one weekend in theatres. Thanks to the coronavirus, the film had little interest from audiences last weekend, making only $5.3 million at the box office. But this isn't the first time The Hunt has had woes getting released.
It was originally scheduled for a release last year, but its subject matter, telling the story of liberals who hunt MAGA conservatives for fun, seemed to be too touchy due to a recent spate of mass killings. Now the fiercely political film is likely to be a strange coronavirus footnote than a true talking point in its own right.
Tulip Fever
Back when they were in business, the Weinstein Company were known for mangling films, often cutting down their lengths or giving them a strange release strategy. This is especially true for Tulip Fever, which tells the story of when Tulips were worth more than gold in Holland. It took a crazy ten years to be made in the first place, before production was finally kickstarted by the Weinstein Company in 2014. Initial footage was shown at the Cannes Film Festival in May 2015, but the release date kept on changing.
It was first scheduled for November 2015, before being pushed back to July 15, 2016, then February 24th, 2017, then August 25th, 2017, before finally making its debut on the 1st September. In the end it made a measly $8.3 million off a $25 million budget, reminding us that sometimes, some thing are simply not worth waiting for.
Under The Silver Lake
Under The Silver Lake looked like a solid bet for A24. Despite mixed reviews from its debut at the Cannes Film Festival in May 2018, the genre-blending stoner neo-noir comedy-drama had true cult potential. But the release dates simply kept on changing – the film pushed from June 22nd to December 7th to finally April 19, 2019.
By then it seemed that A24 was done with the film entirely, releasing it quietly despite its obvious box office potential, making a disappointing $1.9 million in total. It was a disappointing end for the film, a singularly enjoyable experience that, although evoking shaggy-dog classics such as The Long Goodbye and Inherent Vice, boldly struck its own strange path.
Jane Got A Gun
Despite boasting Natalie Portman in the main role, her western Jane Got a Gun was another film mangled by the Weinstein Company. Plagued by lawsuits, director changes and changes in leading men, it was set to be distributed in the USA by the Weinsteins and Relativity Media on August 29th, 2014 before being pushed back to February 20, 2015. After this it was later pushed to September 4th of that same year.
But the troubles didn't end then. Relativity Media filed for bankruptcy, leading the Weinstein Company to extricate full rights over the film before it fell into insolvency. They finally released it the year after on January 29th, 2016. By this time however, interest in the film seriously waned, making for a pathetic total of $3.8 million against a total production budget of $25 million, including an opening per-theatre average of less than $700. It shows that when it comes to delayed releases, the results are often never very good. Perhaps coronavirus will change all that. We will really have to wait and see.
Tell us what's wrong with this post? How could we improve it? :)
Let us improve this post!