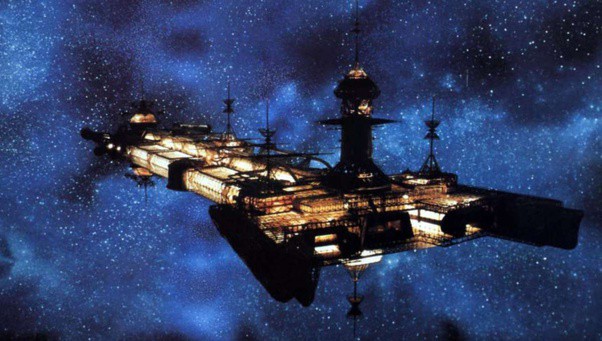 When you realize just how many movies Disney has really made it's kind of mind-boggling really since there are SO MANY that don't appear to get enough attention for one reason or another. But it's easy to figure out why, and it's largely because people want something new and exciting, and once something has been passed over by so many and deemed to be 'not that great' a lot of folks won't give it a second thought. But there are plenty of movies in Disney's stable, or vault if you will, that deserve another chance since these are great stories that weren't exactly executed in the right way and could be great again with new effects and a slight tweak to their stories in order to get people to pay attention. It's likely that this might never happen with some stories and Disney would have to find someone ambitious enough to try, but this is one instance in which a reboot or remake might actually work, so long as the original story was adhered to in order to remind people just how great it was to start with. There are plenty of movies out there that could stand to be released again, especially now that Disney is needing something thanks to the pandemic.
Here are just a few of the movies that Disney owns but aren't talked about enough.
5. Meet the Robinsons
In the way of many Disney movies, this particular one was a lot of fun since it kind of just shot for the moon and kind of went over since Lewis is a bright kid but utterly lonely since he has no family to call his own. When he's taken into the future and eventually discovers that one day he'll be rich and famous with a humongous family he has to find a way to make it happen before an unknown enemy that seeks to upset his future and turn humanity into a slave race. As animated movies go it's a lot of fun and has plenty of entertainment and feeling to it since it's all about moving forward.
4. Iron Will
Based on a true story, Iron Will was actually quite popular when it first came out but the buzz about it obviously died down after a while despite the strength of the story. One of the immutable facts of cinema is that true stories sometimes get buried beneath fiction for one reason or another. Those stories that are fictional and show a great deal of inspiration and heart are somehow more entertaining than those that actually happened, or stories that are based on actual events, which is kind of odd really. But in any case, Iron Will, the story of a young man that lost his father and decided to participate in a grueling race to save his family's estate, is one that bears watching again.
3. Brother Bear
It'd be a wonder if anyone would call this problematic or controversial at this point if Brother Bear was to make a comeback somehow since the whole idea of the indigenous people in the movie speaking English could be an issue that someone would feel needs to be discussed. Of course for American audiences, this would hopefully not be an issue, just as it shouldn't be an issue if a movie is dubbed in another language in another country. The story is one that is a little sappy and a bit corny in some spots but is otherwise nice since it conveys a few life lessons that a lot of people could possibly use these days.
2. The Black Hole
For one reason or another Disney's older movies get called out for controversial scenes now and then by those that might have nothing better to do and simply feel the need to comment on things that they can't change. But this adventure movie was something that might have shown a few instances in which it was kind of hard for kids to watch, but overall it was actually pretty entertaining. Maybe it was a little ahead of its time when it comes to being a Disney movie, but somehow it just feels that The Black Hole was a movie that might have been best waiting until recent times to really get the effects it needed to shine.
1. The Black Cauldron
Does anyone else remember this movie? Maybe you remember it when it came out in the 80s when a lot of us were still kids and though it was a cool story and didn't worry about the demonic nature of the bad guy. In any case, there have been rumors about it being brought back, but if it ever is (and that's a big if), the hope is that will be left alone from a story standpoint and only updated a bit to make it stand out a little more.
Disney has a lot of great movies to pull from if they want remakes and reboots.