It's very difficult to hold onto the purity of an idea when it comes to film. So many stories have been told to date that it's inevitable that one thing is going to look like another, especially considering that there are only so many stories that can be told in a lifetime. But the trick of this is to keep telling the same stories in different ways so that the audience will be able to at least sit and enjoy the different take on a film that each individual director can bring. Then there are moments when directors actually do take the time to go ahead and copy scenes and moments that are almost blatant ripoffs of other films. Some call them an homage, some claim they're a form of flattery, but in truth it's just a means of stepping on someone's toes at times, unless of course one at least informs the other person that they would like to copy their work.
It seems even then that someone's bound to get offended.
5. Swingers/Reservoir Dogs
Tarantino can't really be too upset considering that he's taken a great deal of material from other directors and put it into his own films. This scene from Swingers is actually fairly low key and doesn't do a lot of harm but it might rub some fans the wrong way when they realize they've seen it in Reservoir Dogs. The good news is that the scene is there and gone fairly quick, but for those that are self-affirmed purists of movies, which is just a little further than some of wish to go, this is an egregious error on Doug Liman's part.
4. Scary Movie/The Matrix
So after The Matrix came out with its new technology you simply knew that other directors were going to take a crack at using it in their films. Wayans was no different as he went full force and placed this sequence into his spoof movie. It was pretty funny actually, and the Wachowski's didn't seem to have an issue with it considering that they did in fact kind of expect people to pick up on this new effect.
3. Moonrise Kingdom/Full Metal Jacket
This isn't the best clip I could find of this but it'll have to do. The forward-walking scene is almost a parody of Full Metal Jacket's scene in which the soldiers are describing which is their rifle and which is their gun. Thankfully the younger boys don't need to recite which is for shooting and which is for fun. It's a loose interpretation, but the similarity is there.
2. Mustang/Virgin Suicides
I couldn't find the clip but this pic should do this trick. This pose of the girls sharing a moment all gathered together is almost exactly like a scene in the Virgin Suicides, which makes it rank on this list. The stories might be a bit different but this one scene is clearly a sneaky addition by Erguven. Coppola didn't seem to mind too much tough, as it's kind a touching moment.
1. Lady Snowblood/Kill Bill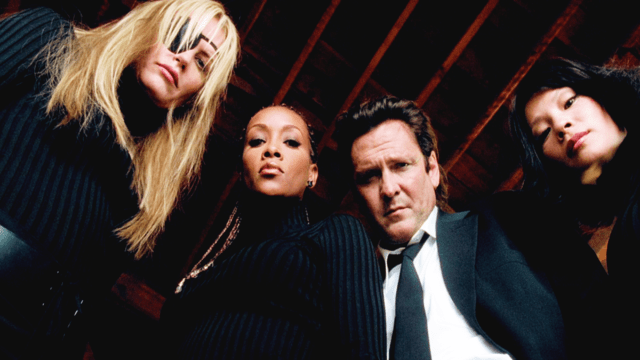 Tarantino openly admits to taking certain ideas from other films for his classic, blood-slinging films. This one image from Kill Bill is eerily on point with Lady Snowblood by Toshiya Fujita. The poses, the looks, and the same dread that must have been felt by the main character are all the same.
So is it wrong to steal ideas like this? As a writer that's a debate I will leave to the general public, as I'll admit to being a bit biased about it.
Save
Save