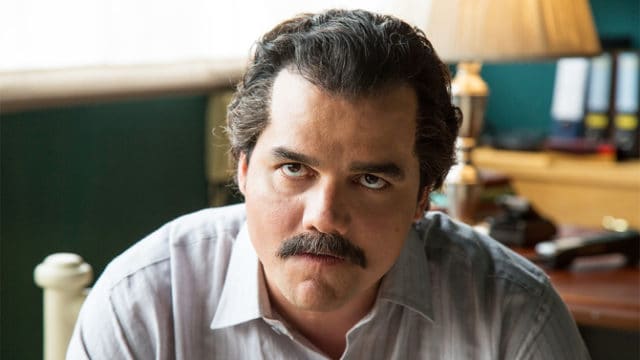 Why do we root for the bad guy in a program? Is it because they're that cool and are worth our praise? Or is it because they have some tragic backstory that led them to be this way? Whatever reason you want to follow the truth is that some bad guys actually gain a great deal of praise no matter how bad they are or the messed up things that they do. Some of them even manage to swing across the good/bad line on a frequent basis so that you can't really tell what they're doing. In fact sometimes the only way you can really tell who the bad guy in a TV show is happens to be when they claim that role.
Here are just a few of the bad guys that fans seem to like to root for.
5. Lenny Busker – Legion
https://www.youtube.com/watch?v=C-2F9XR-bBQ
Ever since the comic book days the dreaded Shadow King, the side which Lenny Busker is concealing, has been a serious thorn in the side of several heroes. Among them is Legion, the son of Charles Xavier who is without a doubt one of the most troubled and powerful mutants ever conceived. What's so appealing about the Shadow King is that this character feeds upon the darkest emotions of humanity. You know, the base instincts we all love to give into.
4. Vince Lonigan – Sneaky Pete
It's really hard to go against Bryan Cranston no matter if he's a good guy or a bad guy. Even as a bad guy he just has that sense of charisma that you can't deny. In all the roles he's served as a bad guy there's just still something about him that allows him to be looked up to as a visionary of some sort, a person that you don't want to cross and yet can't help but admire somehow.
3. Pablo Escobar – Narcos
https://www.youtube.com/watch?v=qSmGZCDwcDE
Escobar is vicious, mean, and more to the point he doesn't mind doing his own dirty work when it comes down to it. Maybe it's the sense of confidence he projects and the authority that comes with actually being able to be present when the dirt's being done that gives him the edge. It certainly makes people root for him no matter that he's obviously a very bad character.
2. Negan – The Walking Dead
He's the one man on this list you don't want to meet in a fight, because more likely than not he'll go megaton while wearing a smile. Negan is the kind of guy that can be kidding around with you one moment and then shove a knife in your guts the next. He's got charisma and confidence aplenty, maybe that's why people seem to like him. Or maybe it's because up until last season he simply didn't know how to lose.
1. Frank Underwood – House of Cards
https://www.youtube.com/watch?v=VeVVUTgmL5w
The one thing you can say about Frank is that he's better than some of the other guys he hangs around. He's not pleasant at all really and would probably stomp on a voter as soon as greet them, but all in all he knows how to play the game and he knows very well how to get people on his side. Charisma goes a long way when you're a bad guy, it helps to mask the stink of the lies that are told on a continual basis.
So why do we root for the bad guy? Sometimes it's because the good guys are just too boring.
Save
Tell us what's wrong with this post? How could we improve it? :)
Let us improve this post!