I've watched probably about 50 full TV series in my life, and a time comes where you have to start branching out in your selections. As much as I love devouring all the hard-edge dramatic favorites, there comes a time when you want something…lighter. Fortunately these days, kids shows it turns out, are not always just for kids. Rather, they can be enjoyed by all ages depending on the program, and honestly, they're some of the best shows on TV a lot of the time.
Here are four current shows and one past that adults can enjoy, even if they were originally meant for kids.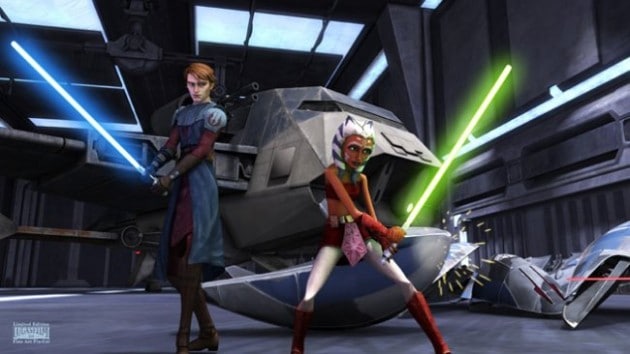 Star Wars – The Clone Wars
If you're like me and 95% of other Star Wars fans, you weren't a big fan of the prequel trilogy (though obviously now there's new hope with The Force Awakens, pun intended). Things went from bad to worse when Anakin Skywalker grew up in the form of Hayden Christensen. To call his acting wooden would be an insult to trees, but George Lucas's terrible script wasn't doing him any favors. But there does exist a universe in which the content of the prequels isn't all that bad. Free of Lucas's strangling grip, The Clone Wars manages to be an exciting show while simultaneously rounding out characters like Anakin who were flat on film. Sort of ironic for a cartoon.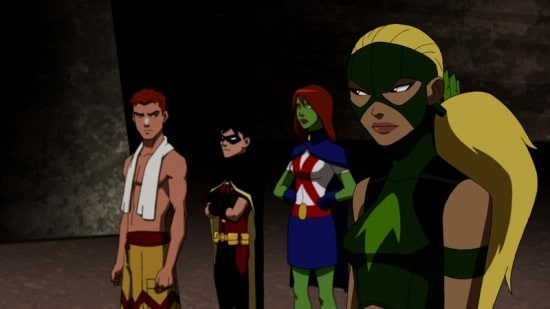 Young Justice – ended in 2013
On the surface, a superhero show focusing solely on the sidekicks of major heroes seems like kind of a weak concept. After all, many of us grew up on the Justice League, why did we need to bother with the Justice League Jr.? But in fact, Young Justice is a fantastic show with complex, layered plots spanning the length of entire seasons and then some. They use a HUGE amount of characters from the DC universe which will please longtime fans, and the show is actually incredibly well written for a program that's supposed to be aimed at kids. It's just a quality show, regardless of age group. This is the only show on this list that's not still on TV.
My Little Pony: Friendship is Magic
Believe it or not, this is a show that has a specific adult subculture attached. They're called "bronies" and they're a bunch of teenaged-to-grown men who love My Little Pony: Friendship is Magic. No, it's not some weird sex fetish thing, rather most appreciate it because of the simple themes of friendship, caring and understanding are refreshing in a TV landscape full of so much death, lust and torment at all times. After watching the show for about ten episodes myself, I can safely say that it's a well-written, enjoyable program that really anyone can enjoy. It's 20 minutes of pure, condensed happiness.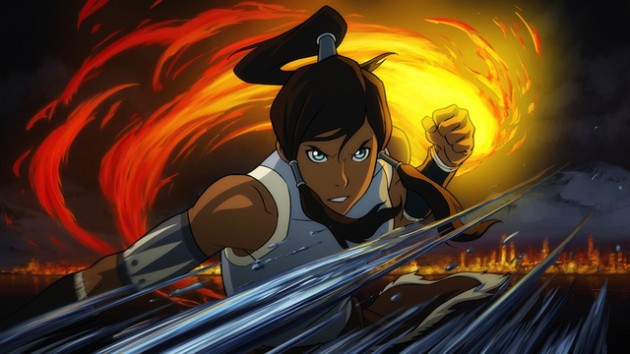 The Legend of Korra
As this is "current" kids shows, I couldn't include Avatar: The Last Airbender which obviously would have been a pick for this list. I can however give high praise to its sequel, which has been nearly as good as the original during its limited run so far. Despite what M. Night Shyamalan's crappy movie adaptation would have you believe, this series is awesome, and the universe created here of people with the ability to bend fire, water, earth and air is one of the coolest sci-fi/fantasy worlds in a long time. The show features incredibly well choreographed elemental battles, and is consistently funny as well. Drama even sneaks in from time to time, and the show is extremely compelling week after week.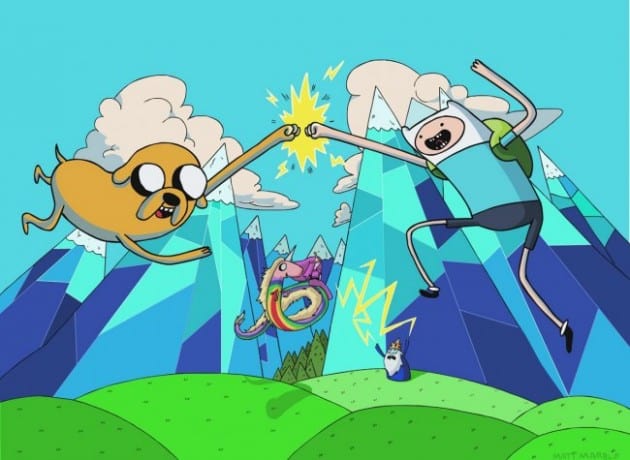 Adventure Time
I can only speak briefly to Adventure Time as I've only watched it minimally myself, but I know it's a show that has a pretty big adult following who appreciates the zaniness of it. I think it's the same sort of people who liked Homestar Runner back when that was popular, and from what I've seen, it's a pretty entertaining show no matter how old you are.