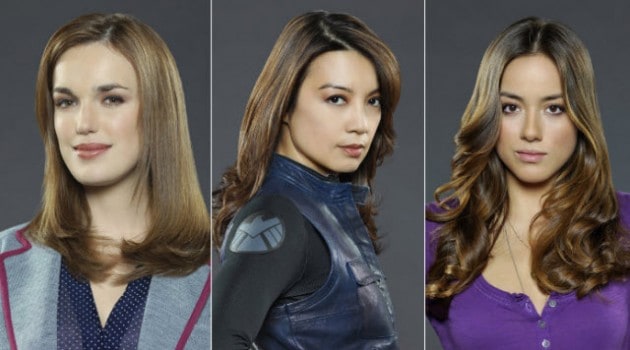 We all remember our first TV crushes, and like so many of you close to my age out there, mine was a conflux of Topanga from Boy Meets World, Kelly Kapowski from Saved by the Bell, and The Pink Ranger. Now, it's a different era of television, but that just means there are crushes for a new generation, young and old; women (and men) that are adored by their male (and female) fans the world over. I'm starting with the ladies this week, as it's something I'm more suited to discuss, but I'll probably do a guys one soon anyway. I know what girls like! (sometimes). Anyway, this is not the "hottest" girls on TV, though all of these women are certainly beautiful. Rather, "crushworthy" is more an encapsulation of their entire character, both looks and personality. They just seem like someone you'd want to date if you know, they weren't fiction characters. Here are the top five in my eyes.
Jemma Simmons (Elizabeth Henstridge) – Agents of SHIELD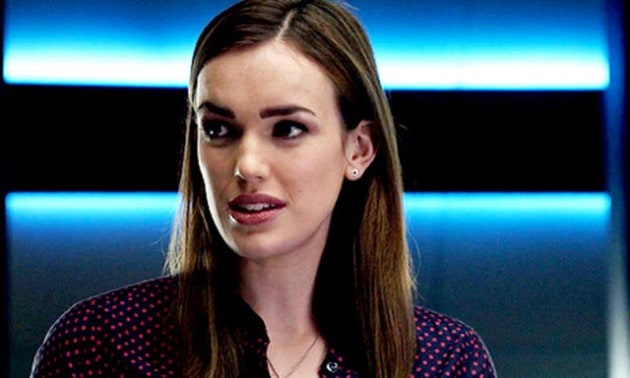 We'll start with one of my favorites. In a show full of strong, gorgeous women like Skye and May and now Mockingbird, Jemma is definitely the most crushable of the bunch. Maybe it's the accent, maybe it's the way she looks after Fitz and probably secretly loves him too, but there's just something about her that makes you light up every time she's onscreen.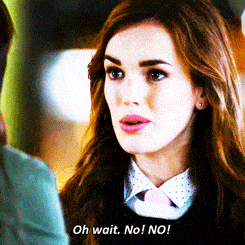 Caitlin Snow (Danielle Panabaker) – The Flash
Weirdly, The Flash has its own Jemma, albeit an American one. Caitlin Snow could be a dead ringer for Jemma in many ways, and therefore gets to make this list in her own right. She's also part of "technical support" for a superhero-related organization, this time backing up Barry Allen's The Flash. We've only had a few episodes to get to know her so far, but it's clear that there might someday be something between her and Barry, even after he's pining over his longtime best friend Iris.
Beth (Emily Kinney) – The Walking Dead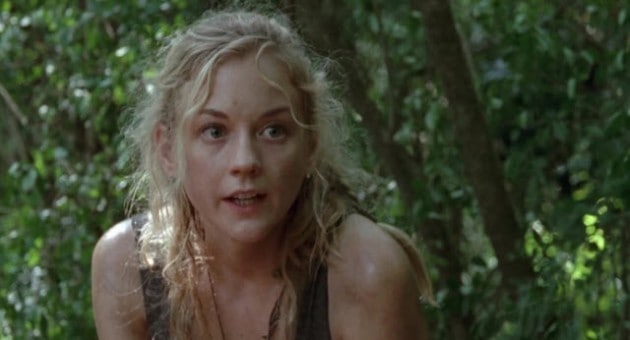 Before you get all weirded out here, Emily Kinney, despite everyone thinking she's a teenager, is actually almost thirty in real life, so there's nothing wrong with finding Beth cute, as so many fans do. Recently, she's gotten her turn in the spotlight with an entire episode to herself, and at least a couple episode arc dedicated to her rescue. You wouldn't imagine that The Walking Dead would produced any points of light like Beth, but she's a consistently positive force even after everything that's happened to her so far.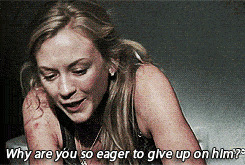 Amy Santiago (Melissa Fumero) – Brooklyn Nine-Nine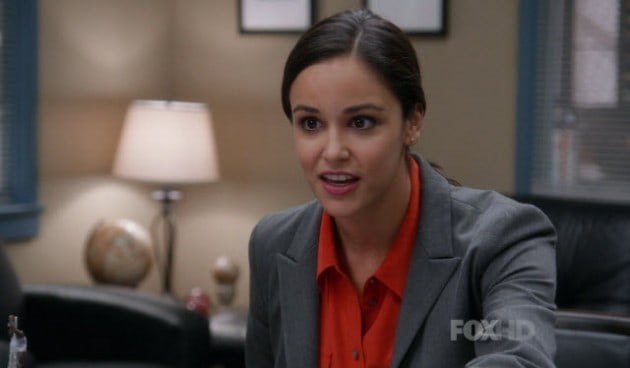 We should probably dip into at least one comedy here, and now that The Office is off the air and Pam Beasley can't make this list (and probably wouldn't have once she became Pam Halpert), we turn to Amy Santiago instead. She's the rule-following, suck-up Detective on Brooklyn Nine-Nine, yet is consistently adorable and the eternal pursuit of Jake on the show. I don't think the two have finished the will-they, won't-they dance yet, but it's a key element of the show, and Santiago is simply great.
Felicity Smoak (Emily Bett Rickards) – Arrow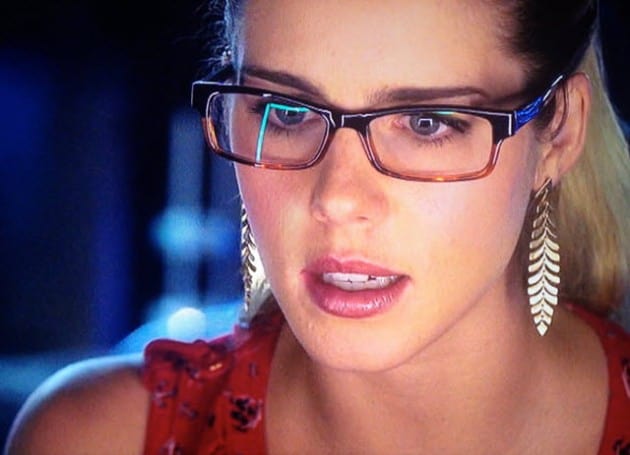 I don't think there's any TV woman the internet crushes on harder than Arrow's Felicity Smoak. She's such a great character because she easily could have just been written off as a one-dimensional stereotype, yet the show has given her a platform to shine, and she's become one of the best characters on the show, if not the best. I'm suddenly realizing that three of the five girls on this list are in "nerdy" tech support type roles for heroes, so perhaps that says something about me I didn't realize. But I know I'm not alone in many of these, an especially so in the case of "Miss Smoak" as she's so often referred to. I actually hear we're getting a Felicity origin story episode in the future, one where we get to see her goth phase. Now that's really going to be something to see.
So these are my five picks, but I would love to hear some of your own suggestions in the comments, along with any men you'd like featured in the next entry.
[Photos via ABC, FOX, CW, AMC]
Tell us what's wrong with this post? How could we improve it? :)
Let us improve this post!