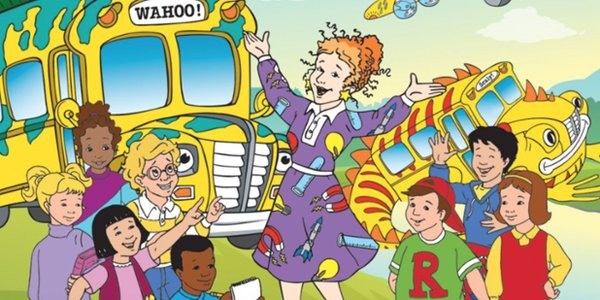 Reading is great, but watching your favorite stories come alive on the small screen is unparalleled. While there's something to be said about getting lost in the written word, it stands to argue that these five series took some of our most beloved children's book series and transformed them, making characters come alive with voices, faces, and storylines that kept us engrossed until the closing credits.
1. Arthur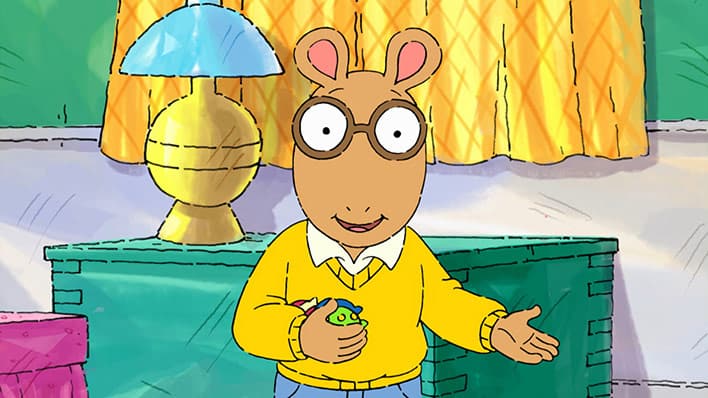 America's favorite aardvark! Arthur Read is a perpetual eight-year-old with a bevy of colorful friends and family that keep him on his toes. The main cast and crew include Arthur himself, his mop-headed sister D.W., parents David and Jane, baby Kate, and puppy dog Pal. Then who could forget his friends Binky and the Brain, Muffy, Buster, and Francine?
Since its debut on October 7, 1996, the show, produced by WGBH and Cookie Jar Entertainment, has aired 235 episodes and is now in its 21st season. That makes it the second-longest running show on PBS Kids, behind only the inimitable Sesame Street. It's based on Marc Brown's book series of the same name, the first book of which was released in 1976. That initial book, titled "Arthur's Nose" spawned a worldwide craze. There are now more than 65 million Arthur books sold under the Marc Brown Studios umbrella, reaching children in more than 80 countries.
2. The Adventures of Tintin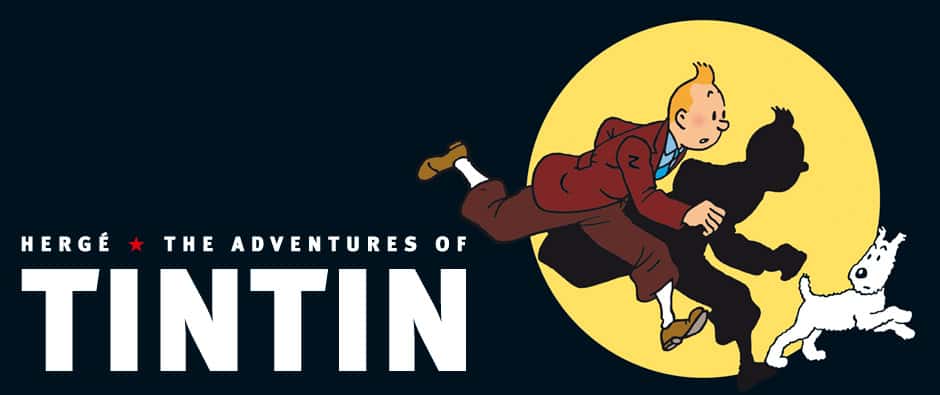 When Belgian cartoonist Georges Prosper Remi created his comic album series titled "The Adventures of Tintin," in 1929, it quickly became one of the highest-grossing European comic series of the 20th century. Written under the pen name Hergé, the series follows the young Belgian detective and his loyal pup Snowy as they travel the globe going on grand adventures.
Starting in 1957, producing company Belvision Studios produced 103 episodes of "Hergé's Adventures of Tintin." Overall, 12 episodes were created in black-and-white, with 91 in color. The episodes were a brief five minutes long each. Then, in 1991, the series was revived in the form of the French-Canadian series "The Adventures of Tintin," heralded by critics as being as educational as it was entertaining. Though the latter lasted only three seasons, the half-hour episodes were significantly longer in length and reserved Tintin's spot as a television classic for children of all ages.
3. Goosebumps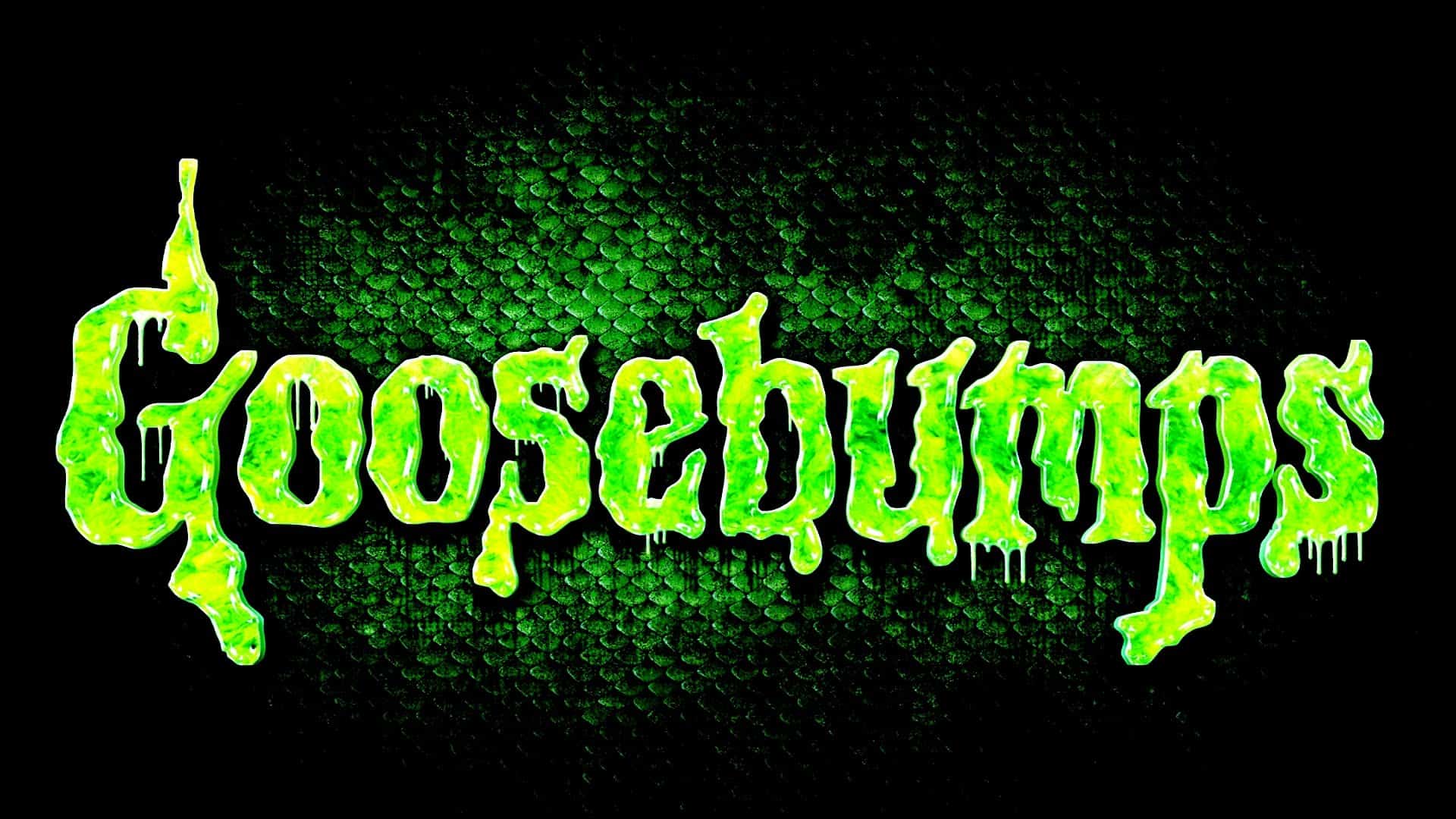 Whose childhood didn't revolve around reading these chill-inducing thrillers in the back of the library? For Millennials around the globe, R.L. Stine's creative, spooky, and well-written chapter books define an era where scares were simpler and easier to get out of. In September 1995, the Canadian television series of the same name debuted, featuring stories revolving around teenagers who found themselves in sticky situations.
Running in the U.S. on the Fox Kids network, it lasted until September 1998, with reruns airing until September 2001. In a brief revival, Cartoon Network breathed new life into the series, airing reruns every October from 2007 to 2009. For anyone who remembers huddling under a blanket watching the series, as well as Nickelodeon's equally terrifying "Are You Afraid of the Dark?", it's a show we won't soon forget. Also, there's talk of the latter being turned into a movie, so get your fanny packs and airbrushed sweatshirts ready — we're going to the theater.
4. The Magic School Bus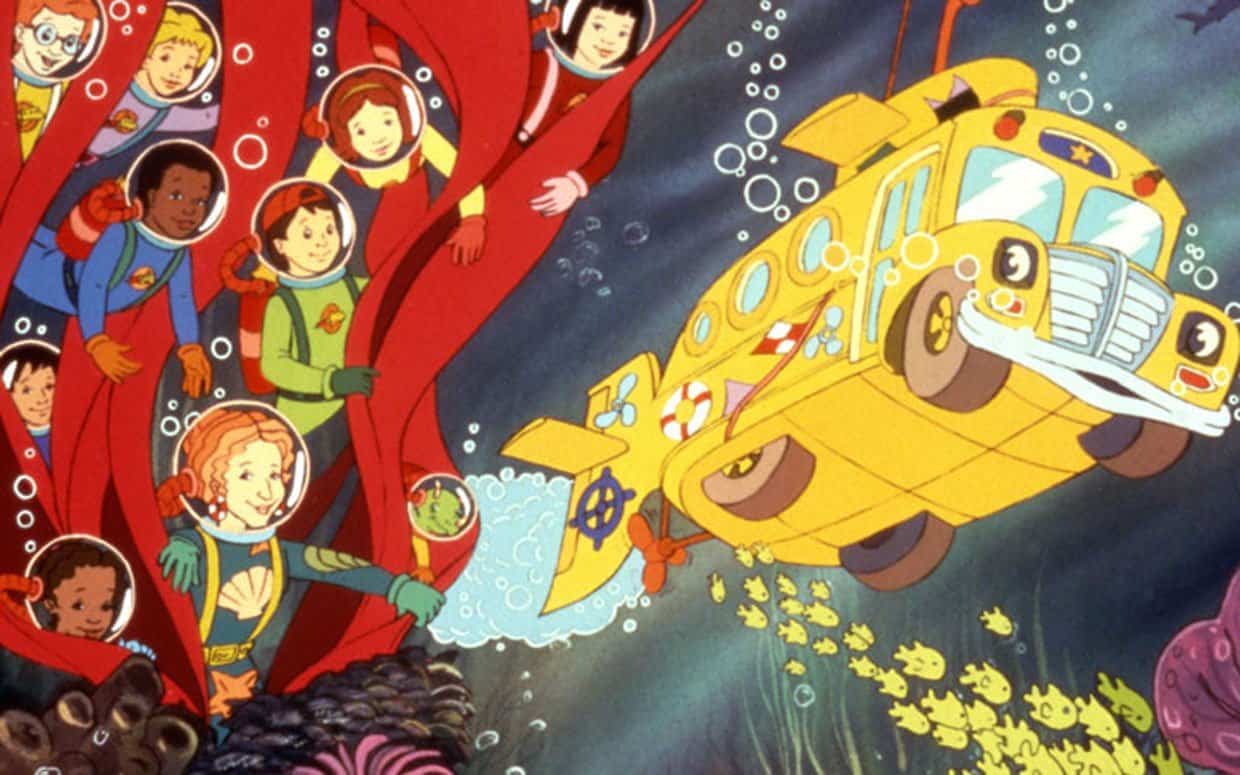 While we're on the topic of sweet nostalgia, this list wouldn't be complete without "The Magic School Bus." Students all over the world became enamored with the book series by the same name, created in 1985 by Joanna Cole and Bruce Degen. Arguably the most well-known character is elementary teacher Miss Frizzle, who wasn't afraid to wear her signature purple blouse to school more than once.
Students would board the Magic School Bus, which would then take them to crazy and exotic locations like outer space! For kids reading along who were the same age, the idea of taking a field trip to anywhere besides the local community attractions was incredibly exciting. Season 1 of the television series of the same name debuted on PBS Kids in September 1994, lasting until September 1997. Fox Kids Network picked up reruns, running them until 2002. One fun fact? Music legend Little Richard sang that catchy theme song! Missing the show? The good news is you can hop on Netflix and watch the 2017 revival series, "The Magic School Bus Rides Again!"
5. The Bozo Show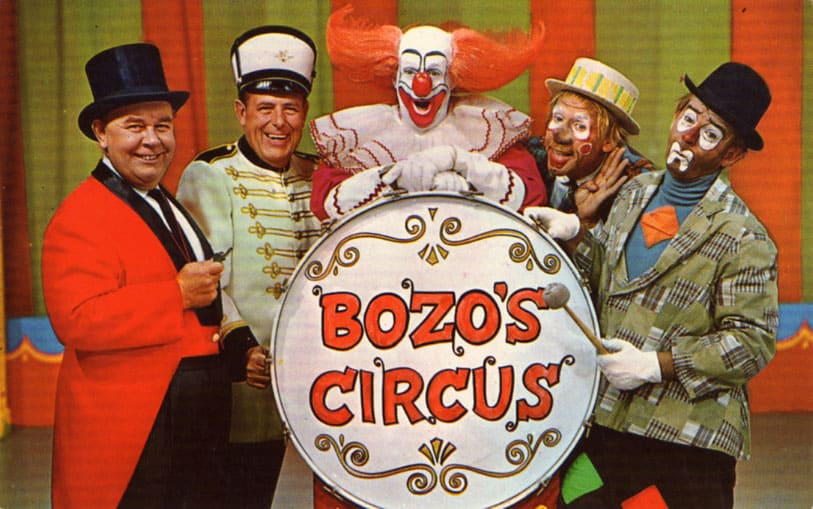 For many, weekday mornings as a kid meant one thing: tuning in to "The Bozo Show!" The humorous and fun-filled variety show actually holds the honor of being the most popular and successful locally-produced children's variety show ever. But did you know it started as a children's book series? In the early 1940s, Alan W. Livingston created the Bozo character as part of a storytelling album and read-along book series of the same name. The television show came soon after. Airing on WGN-TV in Chicago, it began in the 1960s as a 30-minute live cartoon show called "Bozo," with a live reporter performing comedy bits in between animated clips. Airing every weekday at noon, it became a living room staple.
Undergoing several variations and name changes over the decades, the Bozo Show as it's most well-known hit its stride in the 1980s. The show actually quit giving out tickets because the wait to be in the audience eventually reached a staggering eight years long. The last episode aired in 2001, capping off around 40 years of Bozo fun. The 90-minute special was attended by normal folks and celebrities alike, including Smashing Pumpkins frontman Billy Corgan.
What do you think? Are there any classic children's books-turned-television series that we missed? Let us know in the comments below and let's revisit some of our favorites together!
Tell us what's wrong with this post? How could we improve it? :)
Let us improve this post!