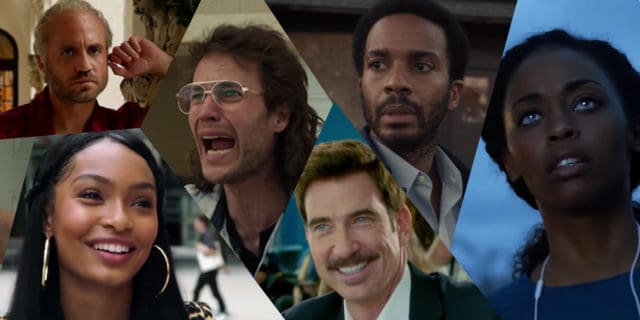 Summer TV shows are at times easy to fully enjoy or else they ignored entirely since people are usually out and about. But in 2018 there are some truly interesting titles coming to various networks that look like they're going to be something special and more than a little unique. Some of them are pretty down to earth and prey on fears that people have on a constant basis, while some are bringing the stories that people have grown to love and really care about into the mainstream so that everyone can enjoy them. No matter what you fancy there's bound to be something coming out that might catch your eye.
The number one show on this list is for all the kids growing up the in 80's that are just waiting to see what happens.
5. Safe
A lot of people would love to see Michael C. Hall reprise his role as Dexter, but they're going to have to wait since in this show he's going to be playing a concerned father whose daughter goes missing. When moving into a safe and secure community one would think that they and their family would be nice and secure without any trouble to worry about. The only thing is that being in a safe place doesn't mean that the people around you are just as trustworthy as the location.
4. Jack Ryan
John Krasinski has certainly come a long way from The Office as he's revving up to be an action star in his own right. Jack Ryan is a creation of author Tom Clancy and it's one that people have been buzzing about for a while now. Seeing it brought to life onscreen is going to be something exciting as well as thrilling since the books are enough to get people started. The show should be something that should hopefully do the books proud.
3. Making It
It's hard to make it in a job that isn't known for its wide success among those that practice. This episode alone shows that artists, just artists, typically live a life that's borderline survivable since the number of artists in the world vastly outnumbers the jobs and opportunities that exist for each and every person to shine like they want to. It's a hard industry to break into, and more than that it's something that many upon many people can do. Trying to get noticed in the industry is one of the hardest, most desperate ways to live sometimes.
2. Cloak and Dagger
It's the era of superheroes to be sure. With Marvel going so nuts bringing out anyone and everyone they can it was just a matter of time before they delved into the dynamic between Cloak and Dagger, a duo that's been around for a very long time and are just now being brought into the MCU. The idea of this pair has long been awaited on the screen since so many other Marvel heroes have been getting their shot.
1. Cobra Kai
This is the one that a lot of people are waiting for. The rivalry between Daniel and Johnny is back in full swing and the two are looking like they're going to go at it again as Johnny tries to bring the Cobra Kai back to life. Both men are dealing with hard times in their lives, and both have a reason to take issue with one another. The only question is who's going to be seen as the good guy this time.
Get ready, summer's coming.
Tell us what's wrong with this post? How could we improve it? :)
Let us improve this post!