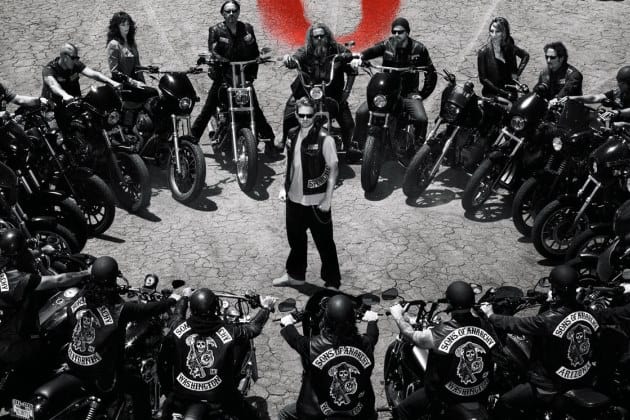 Sons of Anarchy is currently in its final season, and as such we're taking a look back at the history of the show, focusing today on the explosive season five. There were a million great moments that season, but I wanted to remember five in particular that I thought stood out quite a bit. Perhaps "best" isn't the right word here given that most are shocking acts of violence, but in terms of how they drew feelings from the audience, both good and bad, they really are the best moments of the season. Be warned the spoilers from the entire show will follow, not just season five. Make sure you're up to date.
Tig's Loss
Tig is kind of a background character most of the time, and you might even call him comic relief, but things got very, very dark with him as he was one of the central figures of season five. After killing Damon Pope's daughter last season, Pope responds in kind by killing Tig's daughter. But not just killing her, he makes him watch as his daughter is burned alive in front of his eyes. Out of everything that's happened in the show's history, this was without a doubt one of the most insane thing's that's even happened to a member of SAMCRO.
Jax and Tara Married
They can't all be brutal acts of violence, right? After years and years of courtship, Jax and Tara finally decided to tie the knot before Jax went off to prison. Sure, they got married in a less than reputable establishment, but it was a touching moment all the same. Sons of Anarchy is filled with so many sad moments, that it's nice to get a nice fuzzy one there every so often.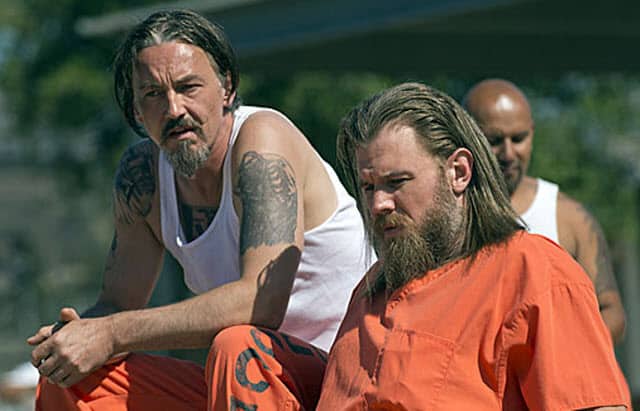 Opie's Sacrifice
Annnnd now we turn back to death and gloom. Major Sons characters had died before on the show, but none so important or beloved as Opie. Pope demanded one of the Sons die, or they all would. Jax volunteered but Opie jumped in at the last minute. The gang was forced to watch his execution in the prison as he was slowly beaten to death with metal pipes by other inmates. Jax never forgives Pope for the transgression, and it instantly rocketed him up to be one of the Son's most notorious foes. Even if Opie had already lost his family and had little to live for, it was still sad to see him go.
Otto Murders
The other pivotal event was Otto's killing of a nurse that somehow got him out of testifying against the Sons as he'd committed some new crime. The larger problem became that Tara was accidentally involved in bringing him the murder weapon, a crucifix that he used to stab the nurse. Even if Tara didn't know about the plan to murder the nurse, she looked incredibly guilty because of all her visits with Otto which were used to get info for the sons. At the end of the season she was arrested for her involvement, and all the events of season six were based on this turn of events with Otto in prison.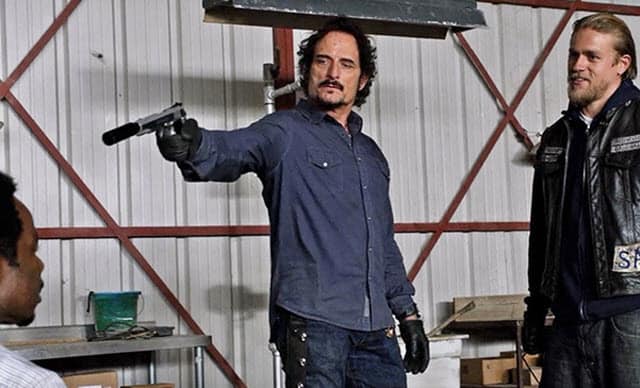 Jax's Betrayal
Jax had to find a way to stop being at war with Pope, and it seemed the solution was to turn Tig into Pope in order to stop his vendetta against the Sons. Jax seemed like he was going to go along with that plan, leading Tig to his apparent execution, but naturally at the last minute Jax turned the table on Pope and his crew, and Tig got to execute the man who killed his daughter. On top of all that, Jax used the gun that killed Pope in order to frame Clay for the murder, and Pope's old crew now would be relentlessly pursuing Clay for justice in season six.
There were quite a few other moments to choose from including a few with Nero, Gemma's accident and a whole lot more deaths, but those were the most important ones of the year, as they shaped the show dramatically, even all the way through season seven right now. Sons is a great show because the decisions of the past always come into play in the future, even when you think everyone's put things behind them.
[Photos via FX]
Tell us what's wrong with this post? How could we improve it? :)
Let us improve this post!