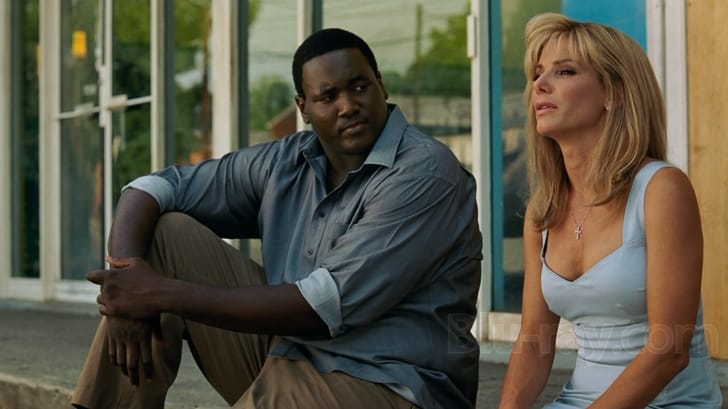 It doesn't take much for an actress to nail the 'hot mom' role in a movie largely because makeup, a new hairdo, some time spent in the gym and a nice set of clothing can do the trick. Yeah, that does sound like a lot and obviously the effort it takes pays off since some women really manage to bring their A game when it comes to looking good on camera. Looking so good that an entire football team would look on in approval is one thing, but being able to radiate the 'mom' aura would definitely be a big plus as well, and some women can do both with a certain amount of ease that makes you think that parenting must be simple. Well, maybe I won't go that far, but it certainly makes being a mom look a lot more glamorous than it usually is. Some women though just get credit for being the mom that somehow keeps herself all put together even when having kids and raising them can take a lot out of a person. It's just one more bit of movie magic that goes a long way towards convincing people that it's possible to always look your best when being a mom.
A lot of moms tend to know better, but here's a few clips of moms that rocked the 'hot mom' look in movies.
5. Jane Seymour – Wedding Crashers
It was kind of a surprise to see Jane Seymour in such a role after having seen her as Dr. Quinn for so long, but she knows how to be seductive in a way that brings back shades of The Graduate. Of course Owen Wilson being the guy he was in the movie he was attempting to get away from her with minimal awkwardness even though she was being more than a little forward. Somehow this seems to speak of how women might act when they get a little authority behind them, she was a politician's wife in the film after all, and a lot of self-confidence. But really, it was just a very, VERY weird family.
4. Vivica A. Fox – Independence Day
You could say that it was an attempt at building a stereotype by making Vivica a stripper in this film that was trying to support her kid but it really didn't come off that way. She was stripping for a paycheck to be certain but it was only really touched on a couple of times. The rest of the film she was more or less a mother looking out for her kid and trying to reach the man that she loved. As hokey as this film got in a couple of spots you can't deny that she did play a needed role. She balanced out Will Smith's character just enough that it made him believable, though it didn't really seem reciprocal.
3. Sandra Bullock – The Blind Side
So many people, including those that film is based upon, had something to say about how inaccurate this film was that people have been doubting it left and right ever since it came out. But just for the sake of the film, Bullock played such a huge and dominating role that it was almost as much a film about her character as it was about Michael Oher. In fact if she'd had any lesser of a role in this film it might not have worked out the way it did. Before the facts came out and disputed the movie this film was something special and managed to inspire a lot of people. But then reality has to come knocking and remind everyone that what they see isn't always real.
2. Beverly D'Angelo – National Lampoon's Christmas Vacation
Beverly D'Angelo was the poster girl for the hot mom for quite some time. While at this point age has caught up to her and she's no longer at the top of the hot list, when she was younger she became the fantasy of a lot of men young and old. The allure she had was something that's hard to explain, but it had a lot to do with the fact that she was a woman that wasn't just a mother and a housewife, but also someone that had to put up with her husband's ridiculous antics and somehow still kept their family together. It was usually Ellen that had to keep the family from being at one another's throats all that often and Ellen that had bolster Clark when he was in serious danger of failing. Remember the Christmas light scenario?
1. Maria Bello – Grown Ups
Apart from the breastfeeding of a 4-year old you can easily see how Maria Bello can rock the hot mom vibe since she's, well, she's just flat out gorgeous and she's done the mom thing before in the movies. Saying that she's underrated is kind of an understatement.
Being the hot mom in a movie is actually a pretty big accomplishment at times. But if can be a big stereotype too.
Tell us what's wrong with this post? How could we improve it? :)
Let us improve this post!