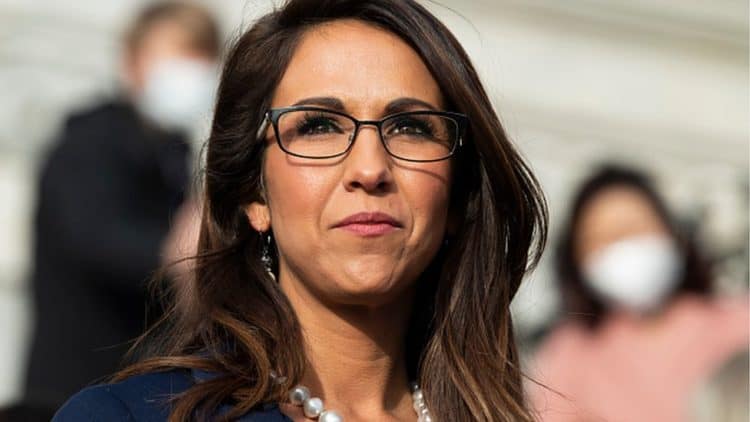 Laruen Boebert is the kind of woman who has an idea, and she turns it into a reality. She's also the kind of woman the world knows well because she makes sure everyone knows her name. If you're unfamiliar with her, she is a business owner, a politician, and a woman who is a staunch advocate for our second amendment rights. She's the owner of Shooters Grill in Rifle, Colorado, and she is the U.S. Representative in the 3rd congressional district of Colorado. She was elected in 2021, and she has been making quite a name for herself ever since.
Many love her fierce personality and her desire to protect the rights given to Americans in the United States Constitution, but there are always those who do not care for her at all. She has made some fans, some enemies, and she's been the butt of many jokes since she took office in early 2021. Her restaurant in Colorado is known not only for its good food and drink but also because the staff is encouraged to carry their firearms while working. Lauren Boebert was born on December 15, 1986, in Altamonte Springs, Florida, though her family relocated to the Colorado area when she was only 12. She's been there ever since. It seems many would love to see her life story played out in a movie, and that has fans asking who should play the controversial but passionate politician in a movie. We have some ideas about that.
Elizabeth Olsen
She's the right age, she's got the talent, and we think she can pull this off. She's not a headlining actress in some ways, but she's also someone who can take anything she's given and turn it into something spectacular. She has the skill to become this character and make it something fabulous. She's good at what she does, and she's good at becoming the character she's been tasked to become.
Tina Fey
If we are looking at someone who is older to play the later version of this politician, we think she's got this in the bag. She's got the right look, and she is immensely talented. She has so much skill to use, and we think that she'd make a killer older version of this politician.
Dakota Johnson
She's quiet and comes across as someone who is not going to take on a big role like this one, but she's proven us wrong on so many occasions. She can do it, and she can make it something more than a little creative. She's got the ability to take on this role and pick up on the little nuances and the small things that make it so spectacular. She might not be the person people think of first to play this role, but she is one of the best actresses we can think of to play Rep. Lauren Boebert. She might not be anyone's number one until they take a few moments to really think it through, but she is at the top of our list for this role at the end of the day.
Nina Dobrev
Aside from the fact that she is one of the most talented actresses in Hollywood, she's also good for this role because she can take on a big personality and a big role. She's young, she's a brunette, and she's someone who can make the character come to life. Of course, she's also the right age, which is always helpful when you are casting a role in which the main character is alive and well. She's someone who takes a role and makes it her own, but she also keeps with the integrity of the character and she makes it feel right.
Lacey Chabert
If we are talking about someone playing a role for the sake of looking like the character she is playing, this is the actress perfect for this role. We cannot tell you enough just how much Lacey Chabert – famous for being a soap star and a movie star – looks just like Rep. Lauren Boebert. They have an uncanny resemblance, and it's for that reason alone we are certain she would be the number one choice for this role. At the end of the day, she's our number one choice for this role. While there are others who can do it and do it well, she's the one who has the look and the personality to bring this character to life in a way that is representative of who she is in real life.