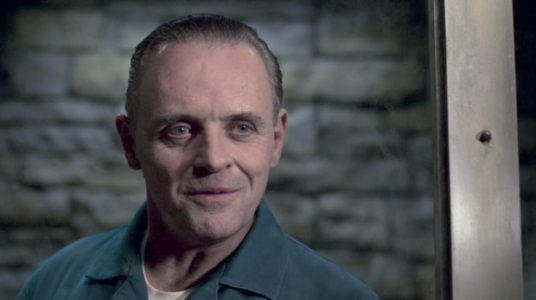 Some actors are just way too good at playing the role of the bad guy. It's not a bad thing to be certain, but it's certainly creepy to watch them flip the switch and ease into the role of the villain in the same manner that some folks might slip into a comfortable coat. Some folks might wonder if this is the real face they're seeing when thinking about these actors, but thankfully it means that they're just that good. It would certainly appear that some actors are born to play villainous roles, but some of them are also uniquely skilled when it comes to turning the corner and playing something else that's just as gripping and convincing, as pretty much everyone on this list has done. Somehow though, the part of the villain just comes easily to them as they've done quite well in unnerving a lot of people with the acts they've put on. It says a lot for an actor that can scare the living hell out of people when their movie is shown on the big screen and on TV later on since it means the character was that great and people are bound to remember them in a very interesting way.
Here are several actors that are just too good at being the villain.
5. Giancarlo Esposito – Gustavo Fring
The only TV villain on this list, Gus Fring was horrifying since he was so calm, composed, and utterly cool when dealing with pretty much anyone. There were only a few times when it was seen that Gus lost his composure, and it was typically for a good reason. But other this guy was like ice, unreadable and unable to chip away at since he didn't give up that much and he certainly didn't mess around when it came to his business. But for some reason, Giancarlo is able to play tough guys that you wouldn't initially think are all that great, at least until his acting ability kicks in and you realize that he's one scary individual.
4. Daniel Day-Lewis – Bill Cutting
Gangs of New York was Martin Scorsese's take on the city slightly before and during the Draft Riots, but it told a story that was compelling even if it wasn't true. Bill Poole, the character that Bill Cutting was based on, died before the events that took place. But Daniel is the kind of actor that sinks so deeply into the part he's playing that one has a problem differentiating the character from the actor after a while. As a character, Bill is the type of guy that might carve a person up, literally, for offering an insult to his manhood or for being rude in his establishment. He skewered the hand of one of his own people for making the wrong bet, remember.
3. Heath Ledger – the Joker
This was kind of a sad story since Heath went so far down the fabled rabbit hole that he might have had trouble coming back had he survived. This was however one of the most convincing acts that anyone had done at that time since he'd essentially become the Joker in a way that could have possibly left him mentally traumatized by the time all was said and done. Had he not passed away it's likely that being a part of a third movie would have been tough since the rigors of taking on the Joker in the second movie were a type of madness that he slipped into far too readily. Whether this really caused his passing or not is hard to say, but many have already offered their two cents on this.
2. Christian Bale – Patrick Bateman
The slick, smooth-talking Bateman was barely a challenge for Bale it felt since he took on the persona so easily and played it off so well that one could easily think that he was just playing an over the top version of himself without any inhibitions. That's kind of disturbing to think about, but thankfully it was an act like so many others, though it was one that was uniquely terrifying since many people couldn't decide by the end of the movie if Bateman was crazy enough to fool himself into thinking that he'd killed a number of people, or if he was just that nuts and had imagined it all.
1. Anthony Hopkins – Hannibal Lecter
Hannibal Lecter is undeniably one of the creepiest characters to ever come about since he's a gentleman, a scholar and will eat your liver with a nice Chianti and some fava beans if you question him too much, or if you're rude enough to be considered a worthy meal. The idea that Anthony Hopkins convinced people that he was truly this good, which he was and is, still stands out among the many different movie antagonists since he created a character that's been parodied, respected, and talked about ever since the movie released.
Some people are able to break bad on camera way too easily.