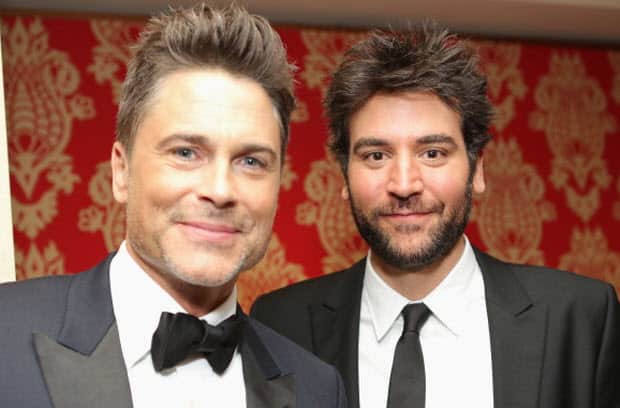 As most of us know–not first-hand, of course–it's not easy to make it in show business. But as difficult as it might be to initially score that big part in that one film, it's even harder to maintain relevance long enough that casting people want to call you back. And while some stars often go from TV to the big-screen, others have found that their careers are actually more successful when they get a chance to rejuvenate them on the tube–and these are just a few actors who were able to do just that.
5. Robert Sean Leonard
I would be remiss if I didn't mention actor Robert Sean Leonard in this piece. As the lead in one of my all-time favorite films, The Dead Poet's Society, as well as parts in My Best Friend and Much Ado About Nothing, he proved himself to be a great complimentary actor in the late-80s and early '90s. But after starring alongside Oscar winners like Robin Williams and Denzel Washington, Leonard found his career at a standstill, reserved to making a lot of TV movies and background roles. That all changed in 2004, though, when he was cast as Dr. Wilson on House, where he was able to complement the intense practices of costar Hugh Laurie, proving that he hadn't lost his touch.
4. Danny Devito
Best known for his role on the popular TV show Taxi from way back in the '70s, Danny Devito went through a phase where he seemed to be the right-hand man of Arnold Schwarzenegger, only to come out the other side without much work. As great as he has been in roles before the dark comedy It's Always Sunny in Philadelphia, where he plays the brutally honest, somewhat terrible Frank Reynolds, Devito was rarely able to show his diversity until he landed the role of Frank. It's almost as if that role was written specifically for Devito, and he absolutely owns it during each episode.
3. Rob Lowe
Making it big al the way back in the '80s, Rob Lowe was one of the original members of the "Brat Pack" who seemingly starred in every cult-classic film during that decade. But after seeing his career take a bit of a nosedive as he got a bit older–including getting busted for some criminal activity–Lowe was suddenly out of luck, as well as out of work. Lowe caught a break when he was hired for the former TV show The West Wing, where he was sharp and proved himself as an actual actor. That momentum ran him to the show Parks and Recreation, where he's the wiry, quirky and uber-positive Chris Traeger.
2. Alec Baldwin
Part of one of the most elite families in Hollywood, Alex Baldwin never technically fell off the map, but he wasn't nearly as possible in the mid-90s and early-2000s as he was earlier in his career. Though his career wasn't really struggling as some of the other actors on this list, Baldwin did find himself searching for a breakthrough role that he could marry himself to, being recognized for that character–and that's exactly what he did on 30 Rock as Jack Donaghy. A smooth-talking, sharp and witty TV exec, the role helped people remember how great of an actor Baldwin could be when he found a character that matched his real-life personality.
1. Chevy Chase
One of the most famous Saturday Night Live cast members ever, Chevy Chase might be seen between Thanksgiving and Christmas on nearly every VCR in the world because of his role as the dimwitted Clark Griswold, but he was lacking regular work after that smash hit. He has always been a huge star, but Chase needed something that separated himself from the persona of Griswold in the National Lampoon movies. That break came when the show Community came to him and play the elder statesman of the community college, Pierce Hawthorne, which blended his real-life personality beautifully with his on-screen character. Chase may wish he had roles similar to those of good friend and former SNL cast member Bill Murray, but he puts his skills on display each week on Community–and we're thankful for that.