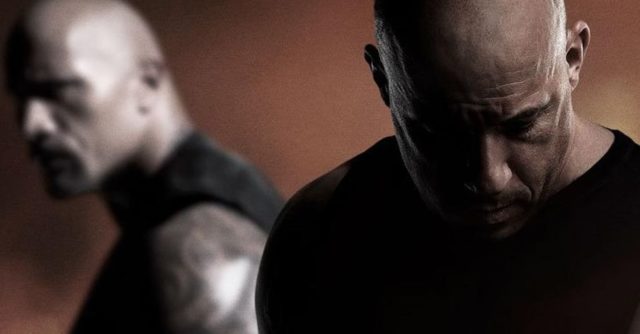 It's extremely early to say "I told you so" because I haven't even seen the movie myself, but I literally mentioned this earlier this week. I said to watch out for Fate of the Furious with regard to box office earnings and people calling it the action movie of the year. I know comic book movies rule right now but every single clip we've seen from Fate of the Furious has called for this movie to be the best one of the 8 movie franchise.
When you've got a submarine chase, a giant wrecking ball, and Vin Diesel driving a car that's on fire you know you're upping the bar a little. Plus the cast is insane. The run time of the film clocks in at over 3 hours so you know (or least hope) you're not going to miss anything. Still though, there's no proof until you've seen the entire movie.
Well, some people have been fortunate to have done just that. Early screenings of the movies have been showing and so far every media member who has seen the film is raving about it. Want to see some Twitter reactions? Here you go.
The Fate of the Furious takes the ridiculousness of the franchise to a whole new level, yet feels very different. Should be a gigantic hit.

— Peter Sciretta (@slashfilm) March 29, 2017
THE FATE OF THE FURIOUS is no joke. Doubles down on action, emotion, intensity, humor &, of course, family. The NYC stuff is off the chain. pic.twitter.com/K3aeviUYCf

— Erik Davis (@ErikDavis) March 29, 2017
The Fate of the Furious is another winning entry in the franchise. Crazy, fun, and yet very different feeling. I laughed, I cried, I cheered

— 3 Words: Scary. Germain. Guy (@GermainLussier) March 29, 2017
Fate of the Furious is everything you want it to be and a ton of fun. @TheRock is a straight up superhero in the film and I loved it. pic.twitter.com/uz9QgnhVZ3

— Steven Weintraub (@colliderfrosty) March 29, 2017
Exhibitors dazzled by first "Fate of the Furious" screening plus they got a free shirt at CinemaCon #CinemaCon2017 pic.twitter.com/gx6x1tXrDo

— Dave McNary (@Variety_DMcNary) March 29, 2017
Looks like this movie may very well be a must see.
Save