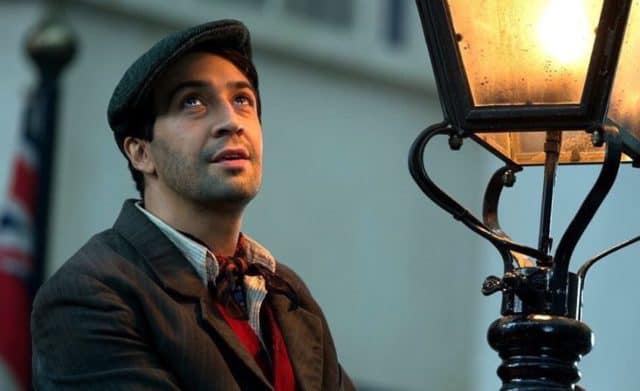 When it comes to Hollywood talent, there's no bigger name that Lin-Manuel Miranda right now. Not only is he a potential EGOT winner but he's just an all around amazing guy. A lot of people don't remember this but Miranda was in the show House. That was the first time I ever experienced him and I thought he was excellent. It was during the period of the show when House was in a mental ward and Miranda was one of the patients.
Then he came out of nowhere to make Hamilton and his name will forever now be associated with all of the Broadway greats. Choosing what to do after Hamilton is a tough task but it looks like people have very much approved of Lin-Manuel Miranda's next role. He'll be starring alongside Emily Blunt in Mary Poppins Returns. Up until this weekend we hadn't seen any pictures of Miranda in production (though we got glimpses of Emily Blunt).
Finally some still have been released. Lin's character is a lamp lighter named Jack, who may very well confuse a whole generation of children who saw the original and are going to think he's playing a new Bert. Even so, have a look at the stills below courtesy of Gordon Harrold.