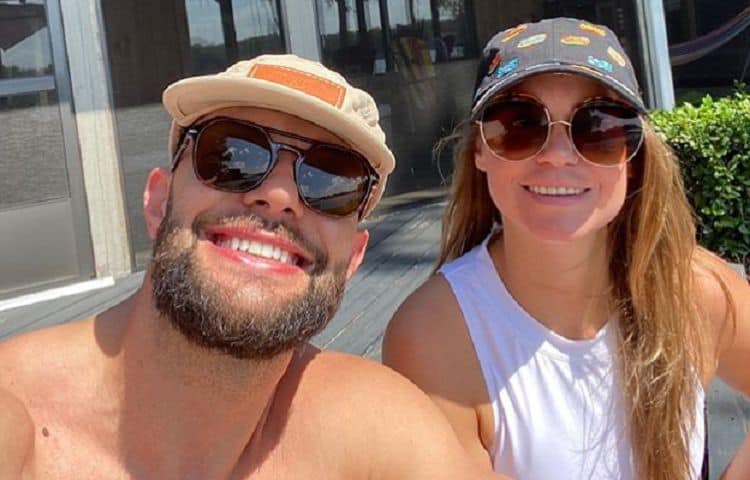 Many upon many wrestlers in the WWE's stable have wrestled all over the world, and have been through some of the most taxing and gruesome matches that anyone could possibly ask them to compete. Fergal Devitt, better known as Finn Balor, is one of those that has been just about everywhere and has gained a reputation for being one of the best in his profession, though as of late he's been getting the short end of the stick it would seem concerning his feud with Bray Wyatt, or the Fiend as he's been seen as. When he first came into the WWE Finn was absolutely on fire, taking out one competitor after the other and going up against some of the biggest names once he hit the main roster. In NXT he was one of the most sought after talents around, and he proved to be one of the most intense since he dazzled the crowd and made them wonder just what he was going to do next. When it comes to raising the bar he's all for it, and he's proven that on multiple occasions.
Here are a few things about Finn you might not have known.
10. He's in his late 30s as of now.
If you can believe it Finn is 38 years old, which in wrestling years means that a lot of people should be ready within the next several years to hear that he might be moving on or might even be thinking of retirement since this business is kind of rough on the body. It's changed a bit since workout regimens and the need to take care of oneself has resulted in men and women wrestling well past their prime. But just be ready for it.
9. He became the longest-reigning NXT champion.
The official record has his reign as NXT champion as 293 days, which is impressive to be honest since like several champions Finn has never been one to back down from a fight. He does manage to earn his championships and doesn't have them handed to him.
8. Finn was the inaugural Universal Champion in 2016.
He beat out three other wrestlers in a fatal four-way, then beat Roman Reigns to take on Seth Rollins for the Universal Championship. He ended up winning, but he also injured his shoulder and couldn't compete, so he had to vacate the championship. To this day he's the only Universal Champion that hasn't been beaten for the belt.
7. His wrestling debut came at the age of 18.
Finn's been doing this for a while is what some people understand and others don't. People don't just get selected automatically for the WWE, they typically have to undergo a lot of work on the independent circuit and for other promotions until they get noticed.
6. Finn's ring name is taken from Irish mythology.
His name is taken from Fionn mac Cumhaill and Balor, which is the term for a demon king, hence his unleashing of the demon when he comes prepared for a major match. One can almost think that this is what it might take to combat the Fiend that is Bray Wyatt eventually.
5. He played Gaelic football before deciding to wrestle.
Gaelic football almost seems like it combines soccer, rugby, and American football all in one and uses a ball that resembles a volleyball in the process. The rules are fairly simple to make out, but in truth it does look like an amalgam of many other sports.
4. Finn has a first degree black belt in submission wrestling.
Another thing to remember about a lot of these wrestlers, both past and present, is that they've led lives beyond the ring. They don't just eat, sleep, and breathe wrestling, even though the best of them tend to hone their craft and make it their life a good part of the time. One has to remember that athletes from all walks of life have gravitated to wrestling at one point or another, so it's not hard to think that some of the people in the ring could really throw down if they had to.
3. He's a Lego collector and a comic book reader.
This is kind of a fun fact to come up with since so many of these guys look so tough in the ring that you can't even imagine them having any kind of quirk that you might be able to find out. But apparently Finn does love Lego's and a good comic book now and then.
2. As you can imagine his following is huge.
A guy as popular as Finn is bound to have a few million fans at least and there are plenty of people wanting to know something about his career since he's still one of the most popular wrestlers in the ring at this time.
1. His current net worth is around $2 million.
That seems a bit low to be honest for his popularity, but it's not uncommon for some wrestlers to make a lot less than those who are more established in the company.
He's still one of the more impressive guys out there.