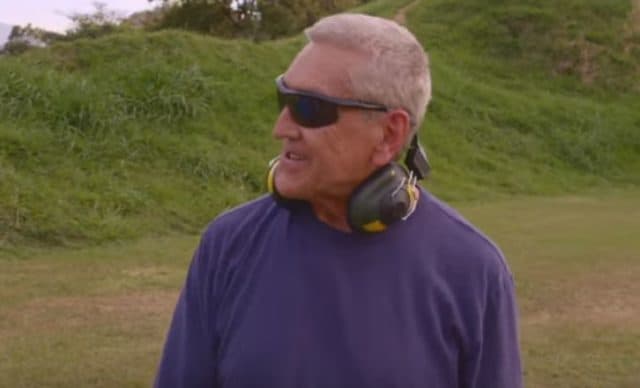 Discovery's newest series "Finding Escobar's Millions" is the real deal and keeping us on the edge of our seats. And apparently, we're not the only ones. Entering its third episode tonight on Discovery at 10 PM, the series topped its ratings debut across all key measures.
If you haven't seen it — it's not too late to catch up on Discovery Go, the network's online viewing platform. The series follows Doug Laux and Ben Smith, former CIA operations officers who served multiple tours throughout the Middle East. They work with the original DEA agents that handled the case to infiltrate Escobar's inner circle in search of the cash. This elite team uses unprecedented access to technology and numerous inside sources to scour Colombia for the money.
As backstory, Doug and Ben first set their sights on Barrio Escobar, a former trash dump that the drug lord transformed into a neighborhood, providing housing for the poor and homeless during his reign. To this day, Pablo Escobar is highly regarded in the neighborhood, and the residents continue to be loyal to his legacy. Doug and Ben connect with a local and make their way inside the Barrio in an all-out search for Escobar's cash, but curiosity from area residents forces them to scale back their investigation.
In tonight's episode, things get very intense. After a meeting with one of Escobar's top guys named "Popeye," Ex-DEA boss, Joe Toft, connects Doug and Ben with a former guard where Escobar was imprisoned. The duo arrives at La Catedral, Pablo's self-built prison, where they discover Pablo's bunker, and use their tech to search along escape routes. But will they find what they're looking for? Or is it a potential dead end with dangerous consequences?
Tell us what's wrong with this post? How could we improve it? :)
Let us improve this post!