As we've done with Netflix, Amazon Video, and HBO Go, let's take a look at what's coming and going on Hulu Plus in August 2016!
Titles in bold are my personal recommendations to check out after they're released or before they leave.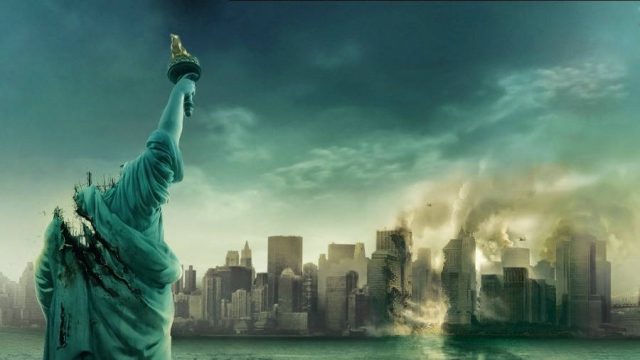 Coming in August 2016
August 1
You're The Worst (Complete Season 2)
A.R.C.H.I.E.
A Good Woman
The Accused
Beavis and Butt-Head Do America
The Best Man
Beverly Hills Cop
Bill & Ted's Bogus Journey
Bill & Ted's Excellent Adventure
Black Hawk Down
Body
The Care Bears Movie
Chasing Amy
Clerks
Cloverfield
Coffee and Cigarettes
Death Do Us Part
Disturbing Behavior
Dr. Strange
Enough
Erotic Getaway
Foot Fish Way
Frank and Jesse
The Hills Have Eyes
How She Move
Hulk Vs.
Jay and Silent Bob Strike Back
Joe the King
Kalifornia
Kicking and Screaming
Larry Gaye: Renegade Flight Attendant
Lars and the Real Girl
Legally Blonde
Legally Blonde 2: Red, White, and Blonde
Lenny Cooke
The Limey
Little Odessa
Marathon Man
Permanent Midnight
Phat Beach
Planet Hulk
Pope of Greenwich Village
The Puffy Chair
Robocop
Robocop 2
Robocop 3
Runaway Bride
Rush
Shattered
The Silence of the Lambs
Sister
Six Shooter
Species
Species 2
Species 3
Split Decision
Stake Land
Tales from the Darkside
The Invincible Iron Man
Thor: Tales of Asgard
Trees Lounge
Tyler Perry's Why Did I Get Married?
Ultimate Avengers
Ultimate Avengers 2
The Usual Suspects
The Virgin Suicides
Wicker Park
Wonder Boys
August 2
Running Wild with Bear Grylls (Season 3 Premiere)
Avalon High
Cloud 9
Dadnapped
Gotta Kick It Up!
Life is Ruff
Twitches
August 3
Bachelor Paradise (Season 3 Premiere)
Adam Devine's House Party (Complete Season 3)
W (Series Premiere)
August 4
Steven Universe (Complete Season 2)
August 7
Basketball Wives LA (Season 5 Premiere)
August 8
T.I. & Tiny (Season 5B Premiere)
August 9
Ancient Aliens (Complete Seasons 7-9)
Beyond Scared Straight (Complete Season 4)
Dance Moms (Complete Season 5)
Intervention (Complete Season 14)
Jane Wants a Boyfriend
Street Dance Family
August 10
Bachelor in Paradise: After Paradise (Season 3 Premiere)
Shaun the Sheep
August 11
American Ultra
Michael Ian Black: Noted Expert
August 12
Casino Royale
Dancing in Jaffa
Ghost Rider
Godfrey: Regular Black
Mission: Impossible – Rogue Nation
Mr. Accident
Proxy
Rocky Balboa
Things You Can Tell Just By Looking at Her
August 13
The Wine Show (Complete Season 1)
The Gift
August 15
August 16
August 18
Black Jesus (Complete Season 2)
August 20
King Georges
Strange Wilderness
August 23
August 24
Bella and Bulldogs (Complete Season 2)
Better Late Than Never (Season 1 Premiere)
Catfish (Season 5B Premiere)
August 26
August 31
Despertar Contigo (Series Premiere)
The Investigation (Series Premiere)
---
To find out what's leaving Hulu in August, head over to the next page!