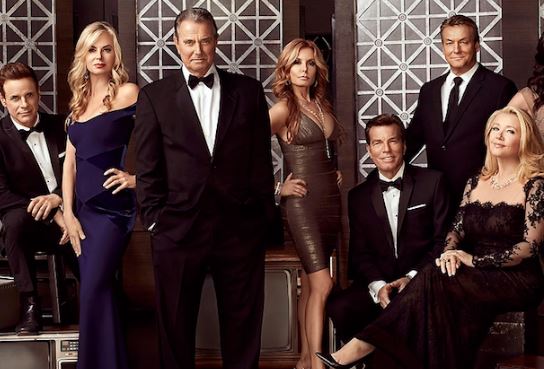 Young and the Restless fans know things can get more than a little sticky with people like this. However, that doesn't change the fact that they can leave us with more than a few good memories. Well, they're not always good. However, the memories that these people are left with are typically the kind that stick with you for so long. There have been so many, but only a few really do stick out in our minds like they do now. And we want to share a few of our most memorable.
Victoria's Arrest
Remember that one time that Victoria was arrested and give a chance to really have some issues because it was her wedding day? It was the day she decided to wed Billy Abbott, much to her own father's horror. She loved him. They were going to live happily ever after. They were so totally meant to be. She was happy, and she did not care what her father said. She was not about to stand around and listen to him as he told her that she would pay if she chose to marry this man. She was so above that at the time, but we were so excited to see this all unfold. And we can't wait to see it all happen again in our minds. He was so mad at her for marrying him that he actually had her arrested on her wedding day. It was beyond spectacular, and we just can't help how much fun it was for us to watch this happen.
Paris Meant Love
There was a time when Victor didn't hate all the Abbotts. There was a time when they shared such a special friendship, even though it was one Nikki was not a fan of. Remember when he was married to Sabrina and she passed away? It was around the late 2000s and it was bad news. There was very little that they could do other than sit back and watch this trainwreck unfold, and it was bad news for everyone in the situation. Unfortunately, it was exceptionally bad news for someone like Victor. He missed his wife terribly, lost it, and left. His family chased him into Mexico, where it turns out he was not.
Nikki didn't want to do it, but she turned to Ashley to see if she could find Victor and bring him home. She found him, all right. In Paris. Well, he found her. He came up behind her, put his arms around her, and they were quickly back in his hotel room with their clothes on the floor and their situation reunited. It's not exactly what Nikki had in mind when she asked Ash for help.
That Time Jack Walked Away
Jack and Victor are not good friends, really, at all. They are bitter enemies who have spent their entire adult lives working so hard to make one another miserable, and they are good at it. One of our favorite moments occurred in the 90s when Victor collapsed right in front of Jack. He had a health issue to deal with, and it was the most inopportune time for him to fall ill. Well, he did. He fell right down in the middle of a very heated argument with Jack, and Jack just, well, he walked away. Imagine him just shrugging his shoulders and just bailing. It's pretty much what he did, and that's pretty much how it all went down. This was an ugly moment, and it was one of our very favorites.
Nikki's Baby Sadness
This is memorable for an entirely different reason. When she married Jack and they tried so hard to have a baby, she finally gave birth on the third try. They had already lost to babies from miscarriages, and it was tragic. When she was pregnant with their baby boy, Victor caused a problem in which she fell down the stairs, and her baby was born early. He did not live long, and she and Jack were simply horrified and upset. It was a terrible, tragic, awful moment in their lives. We remember the heartbreak this couple felt at the time, and it's not something that will easily go away.