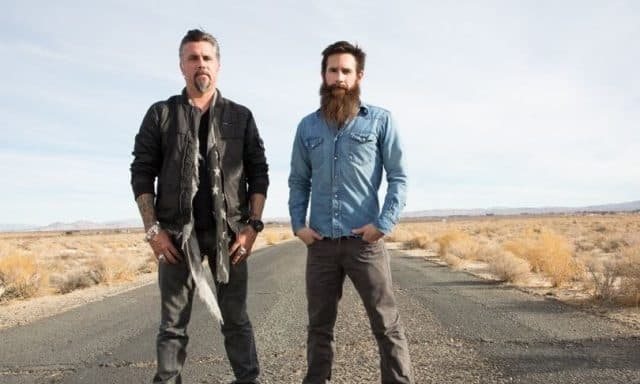 Believe it or not, Fast N' Loud has been on the Discovery Channel for nearly a decade now (and a new show is airing tonight). It's almost comical knowing that Richard Rawlings and Aaron Kaufman have been restoring old cars to their former (well, new) glory on TV for this long, but each project is so unique that if you're a car lover it's hard to get tired of the show. But for a show to least nearly 10 seasons it can't just be cars that keeps you going. Other characters like Sue have certainly kept things interesting.
The amount of fights we see never gets old. The limits that these guys go to in order to create masterful cars will never get old either. So I decided to share a video that amazingly only has 7 views on Youtube. A video that I think has just flown under so many people's radars. It's a video of a special that aired way back in season 4. Unfortunately it doesn't contain many moments from present episodes but if you have nearly an hour to kill you might be interested in checking out the Fast N' Loud special top 50 moments.
It's extremely hard to pick a favorite moment of these 50 but honestly I think anything with Sue is worth watching. Enjoy this as well as tonight's new episode!
https://www.youtube.com/watch?v=Pk86bBP1sVM
Tell us what's wrong with this post? How could we improve it? :)
Let us improve this post!