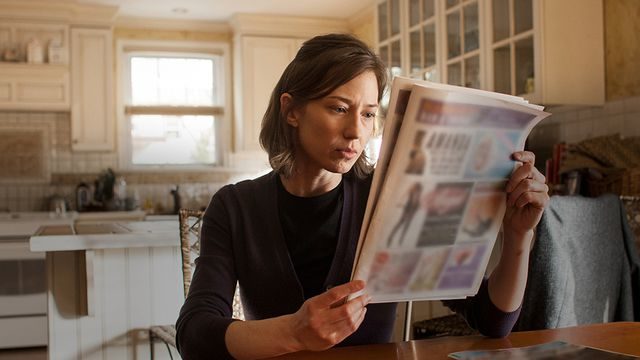 People who remember Fargo with fondness might be interested to know that Carrie Coon will be playing a rather important role in the upcoming Avengers: Infinity War. In fact, considering the exact nature of her role, it is not unreasonable to suspect that she might be making further appearances in the Marvel Cinematic Universe in the future, though that will remain no more than speculation until it can be confirmed by the passage of time.
Who Is Carrie Coon Playing?
For those who are curious, Carrie Coon will be playing the part of Proxima Midnight, who is not exactly one of the better-known characters from the comic books. Granted, this is far from being the first time that the Marvel Cinematic Universe has made use of lesser-known characters, but in this case, this choice is particularly interesting because the character made her first appearance in 2013. This is something that she shares with the other members of the group called the Black Order, who are expected to show up in Avengers: Infinity War as well.
In short, Thanos has been foreshadowed for some time in the Marvel Cinematic Universe. However, Avengers: Infinity War is expected to be his big moment in the movie franchise, so much so that a significant percentage of the fans are speculating about the movie ending with him having secured the objects of his desire. After all, Avengers: Infinity War is the first of two Avengers movies that are expected to come out in the near future, so it makes sense to suspect that it will serve as the set-up in significant part for its follow-up.
Regardless, Thanos's stature in the Marvel Cinematic Universe means that it is natural for him to have minions of note, particularly since the hero roster is huge by this point in time. Therefore, the Black Order is a natural choice, seeing as how they started out as a group of villains serving under Thanos. Proxima Midnight was one of the more long-lasting members of the group, who was a superhuman combatant on her own merits but became much more dangerous when wielding her spear, which was poisonous on top of other powers. With that said, the more interesting question is whether the character will be retaining her connection with another member of the Black Order called Corvus Glaive, who was her husband in the comic books. Certainly, it is already known that the character will be making an appearance in Avengers: Infinity War.
It is interesting to note that the revelation that Carrie Coon will be playing Proxima Midnight isn't the sole piece of information to have been released by the Russo brothers in recent times. For example, we know that Tom Vaughan-Lawlor and Terry Notary will be playing two other members of the Black Order. However, what is amusing is that the actor behind Corvus Glaive remains unknown at this time, though it seems probable that particular piece of information will come out soon as anticipation continues to build for Avengers: Infinity War.