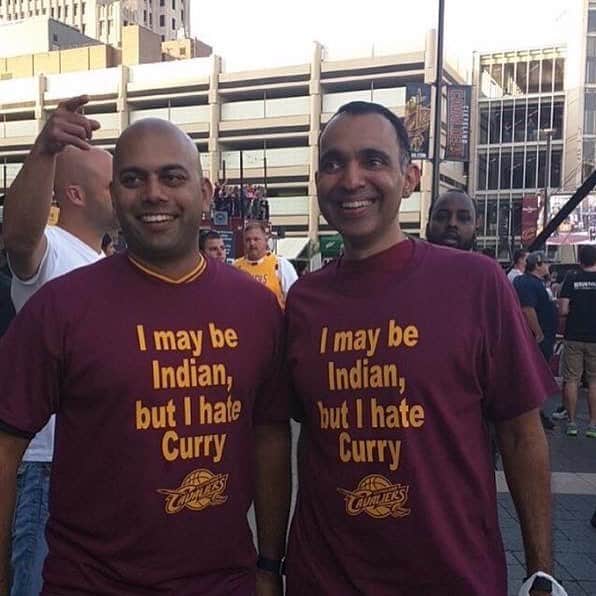 It's not looking too good for Cleveland Cavaliers fans right now. Granted the Cavs were in a similar situation being down 3-1 in the finals last year only to pull out a miraculous three game run. However last year's finals saw a Warriors team that fell because Draymond Green made the stupid error of kicking Lebron in the groin, getting suspended for a game and giving the Cavs life. This year is very different for one important reason: Kevin Durant.
Unless Durant gets injured, suspended or completely falls apart, I cannot possibly see a scenario where the Cavs can pull this off. The series this year has been somewhat "boring." It's not that watching the Warriors do their thing is boring but it's boring in the sense that this isn't even a series and it's just too lopsided.
So what do you do when a series sucks like this one does? You focus on other stuff. You focus on funny things that happen before, during, and after the game. You focus on quotes from players and coaches. You focus on anything to detract from the fact that the series is in fact boring.
My favorite distraction so far? These two guys who win my award for "best fan shirt of the series." In a world that's just way too sensitive when it comes to being politically correct these guys rise way above it with these unbelievably tasteless shirts that completely rule. Nicely done fellas.