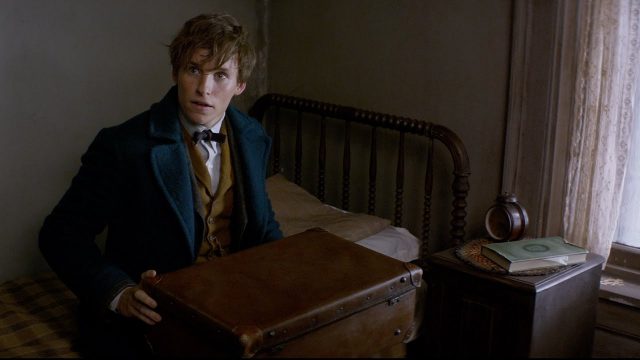 Get ready for more of Newt Scamander's creatures, you Nomag! That's the American term for non-magic users, for anyone unaware.
Warner Bros., apparently pretty confident that its upcoming Harry Potter universe film Fantastic Beasts and Where to Find Them will be a success, has announced a release date for the second installment in the trilogy. We've known from the beginning that three films are planned for the new franchise, but we know know that the sequel to the much-anticipated film will hit theaters on November 16, 2018. For those keeping track, that's the same weekend in which the first film will release this November.
The studio's confidence extends to their cast and crew, as director David Yates will once again be helming the sequel. Yates has a long history with the Harry Potter franchise, directing the final four films of the original series in addition to the first in this new franchise. Based on his work on those earlier films, I think it's safe to say that this series is in pretty good hands. In addition to Yates, producers David Heyman and J.K. Rowling will be returning for the sequel, and it's expected (though unconfirmed) that Rowling will be penning the screenplay as well.
We'll find out soon enough how well Fantastic Beasts and Where to Find Them resonates with audiences, as the film releases in theaters on November 18, 2016.
Are you looking forward to Fantastic Beasts and Where to Find Them? Are you happy that a sequel is already in the works? Let us know your thoughts in the comments down below!