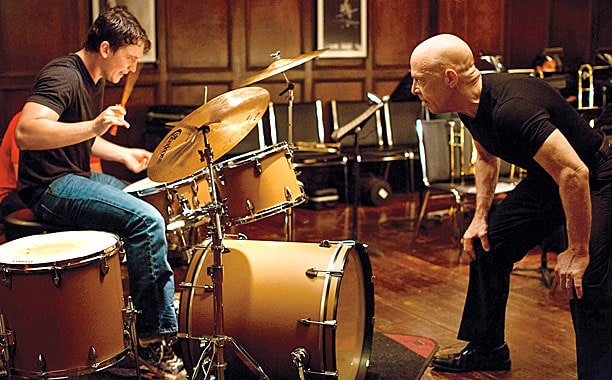 Miles Teller is a young actor who was born on February 20, 1987, in Downington, Pennsylvania. He started acting in 2004 and appeared in both television series and short films. His feature film debut was in 'Rabbit Hole' in 2010. He also had supporting roles in 'Project X' and 'Footloose'. He has since gone on to play many leading roles in feature films and is establishing a successful career in the film industry. Here are our picks for five of Miles Teller's best movie roles in his career so far:
1. That Awkward Moment
Zac Efron starred in the lead role in this movie while Miles Teller plays his best friend Daniel. This 2014 romantic comedy-drama was written and directed by Tom Gormican. Others who starred in the movie included Imogen Poots, Michael B. Jordan, Jessica Lucas, and McKenzie Davis. With a budget of $8 million, this movie took $40.5 million at the box office making it a commercial success.
2. The Spectacular Now
In this 2013 romantic comedy-drama, Miles Teller plays the lead role opposite Shailene Woodley. The movie also starred Brie Larson, Mary Elizabeth Winstead, Bob Odenkirk, and Jennifer Jason Leigh. It was directed by James Ponsoldt and written by Scott Neustadter and Michael H. Weber. This was a low-budget movie made on just $2.5 million yet it grossed $6.9 million at the box office. It received great critical acclaim. Teller and Woodley shared the Sundance Film Festival Special JuryPrize for Dramatic Acting for their performances in this movie.
3. Fantastic Four
Teller plays the lead role of Reed Richards in this 2015 superhero film that is based on the superhero team of the same name from the Marvel Comics. Josh Trank directed this movie and also co-wrote it with Simon Kinberg and Jeremy Slater. The movie also starred Michael B. Jordan, Kate Mara, Jamie Bell, and Toby Kebbell. The movie had a budget of $155 million and grossed $168 million at the box office. It had a mixed critical response. Teller won the CinemaCon Ensemble Award along with Mara, Jordan, and Bell.
4. Whiplash
'Whiplash' was one of the first feature films where Miles Teller has a leading role and he plays the jazz student Andrew Nuiman. The film is about the abusive relationship between a jazz student and his tutor. This drama film also stars J.K. Simmons, Paul Reiser, and Melissa Benoist. It was written and directed by Damien Chazelle. It was a critical and commercial success as it received positive reviews and grossed $49 million at the worldwide box office from a budget of $3.3 million.
5. Bleed for This
In the 2016 biographical sports film 'Bleed for this', Miles Teller plays the lead role of Vinny Pazienza. He was a former world champion and the movie is based on his life. The movie was written and directed by Ben Younger. The film also starred Aaron Eckhart, Katy Sagal, Ciaran Hinds, and Ted Levine. It was positively received by critics.