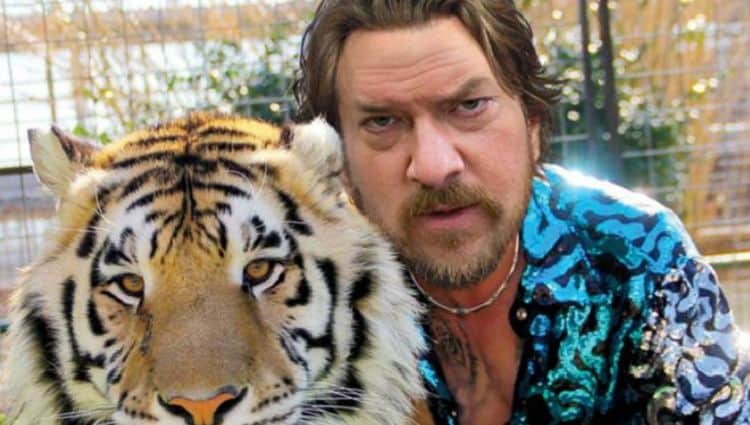 The only guarantee that fans are going to like anything is…well, there isn't one. The fact that many are apparently upset that Danny McBride hasn't been tapped to play the part of Joe Exotic is enough to make a person roll their eyes and wonder why this is even a discussion let alone an issue for a lot of folks since given a choice Joe has even stated that he'd prefer Brad Pitt or 'Joe Dirt', meaning David Spade. To put it bluntly, Spade simply looks like too positive of a character with a mullet, Pitt is too good-looking to really descend that far, and McBride is funny and capable, but it would look as though Joe had gained a good deal of weight were Danny allowed to take the role. As Jeremy Dick of MovieWeb has revealed a lot of people are actually more than a little perturbed that Nicolas Cage is taking the part, which is enough to for any rational person to stop and ask 'why?'. Fans often don't like casting decisions or some aspect of a movie on basic principle or because it doesn't fit with what they think should happen in a movie. The trick that a lot of folks have yet to get apparently is that what they want doesn't always factor in to what the director wants to do and who they want to use for one part or another. Add onto this the fact that Nicolas Cage is also acting as one of the executive producers of the series to come and there's even more explanation for his continued involvement, which might vex the fans even further, but won't be likely to stop them from watching out of simple curiosity.
Funny how that works, right? It's not for certain, but it's an educated guess that many of the detractors that are already expressing their displeasure with this upcoming project will likely still watch it just to see how the attempt turns out so they can either lambaste it and say 'I told you so', or realize that Cage might have been a decent choice. Of course these same individuals that are currently roasting the decision to go with Cage over McBride are either forgetting that Kate McKinnon from Saturday Night Live is going to be involved in another Tiger King-related project based on Carole Baskin, or they simply haven't cooled down enough yet to realize that someone will need to fill the role of Joe in that capacity as well. Yohana Desta of Vanity Fair has a few ideas about this. This means there could still be room for McBride, if the actor is even interested. It's hard to think that he wouldn't be since his coarse sense of humor and often controversial manner would go quite well with the character of Joe Exotic, especially since on screen it would appear that the two are constantly in need of attention as they want to be in the spotlight for all to see. It'd be interesting to see Joe's reaction to the casting if McBride was picked up for the Carole Baskin story, but something indicates that he's happy enough that people are talking about him given that he's such a glory hound.
2020 has certainly become quite the year thus far and will likely be remembered for some time to come since not only have we been dealing with a pandemic, but entertainment has been dealing with its own rash of lunacy lately that doesn't appear ready to stop just yet. Despite being beaten out by The Last Dance on Netflix it's very easy to notice that The Tiger King is still gaining speed as it's shifted gears and is making its way along despite the slight dip in popularity. It's fairly safe to guess that it's going to be a while before the idea of Joe Exotic really starts to decline in the eyes of the fans, especially when it comes to who many believe should be playing his character. McBride is definitely a great comedian and talented actor, but it almost feels as though he's just too much for this role, as though playing the part of Joe Exotic might force him to quell a part of the character that he's so capable of bringing to any project. Of course if he were to take the part and go larger than life a lot of fans would still find something to chew about, which is no prediction but a fact since like it or not fans will complain over just about anything whether they believed they wanted it or not. The fickle nature of fans is a kind of guarantee that makes it more than a little difficult to ever get anything one hundred percent right when it comes to anything in pop culture. McBride might make for a good showing of Joe Exotic, but unless he's selected for another project fans might have to suck it up and move on.