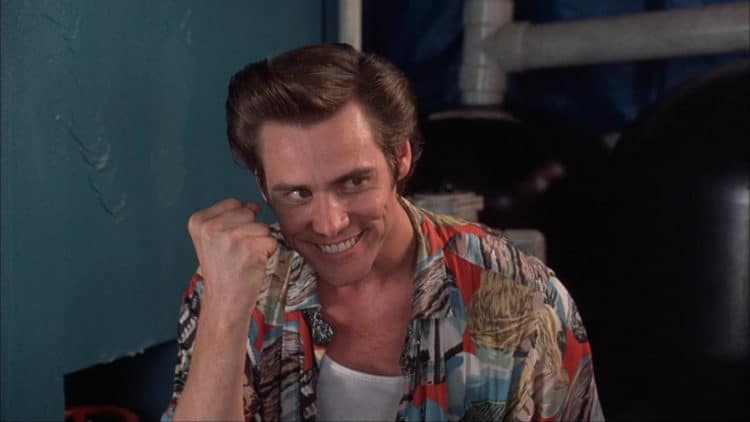 And for the lack of one SNL skit, the demand for Ace Ventura 3 might have never happened. It's enough to sigh in resignation since there's no telling at this time if Carrey is in fact going to take up the role of Ace once again or if it's just wishful thinking on the part of the fans that happened to catch Carrey acting out the part of Joe Biden on Saturday Night Live. Following the presidential election that gave Biden a big win, Carrey portrayed the president-elect and made a very iconic "loser" comment that had much of the crowd cheering and hoping that it will lead to something else that was just as iconic during the 90s. Following his fame on In Living Color as a number of different characters, Carrey went on to become the titular character as he went searching for the missing mascot of the Miami Dolphins, and hilarity ensued as people knew it would. Also starring Sean Young and Courtney Cox as well as several other notable actors, the movie was very successful and was even more successful when the sequel, When Nature Calls, came out. There was even a TV movie that featured the son of Ace Ventura, meaning that at some point Ace decided to settle down just long enough to possibly get hitched and have a kid. Yes, needless to say, a lot of people likely don't remember this or the attempt at making a cartoon.
An attempt to bring back Ace Ventura could be something that fans will absolutely love, but then again it could be too little, too late. Keep in mind that Carrey's other sequel, Dumb and Dumber To, was a box office success but still managed to fall pretty flat compared to the first movie. This has a lot to do with the fact that it took so long to come up with a sequel, and since Ace Ventura is even older than Dumb and Dumber it's likely that the next movie would have to work just a bit harder to satisfy the fans of today and keep the fans of the first two movies happy. Does anyone happen to remember the first two movies? If so then they might want to recall that the humor Carrey used is the type that's being vilified today since the role that Sean Young played was that of a man trying to become a woman, but who hadn't gone through with the entire process. Plus, the toilet humor that Carrey was known for back in the day is what helped Ace Ventura to become such a big hit in the first place, so it does feel as though fans don't really recall what they're asking for in such a 'woke' era when certain jokes are only okay if people are of the mind that they're not hurting anyone's feelings.
Right now the desire to see an Ace Ventura 3 movie is great enough that it might override better sense, which wouldn't be too hard to imagine since people tend to think before realizing what it is that they're asking for sometimes. In the matter of another Jim Carrey movie that asks him to go back to the humor that got him to the big screen though it's easy to wonder if he would go back to that style or if Ace might not be as recognizable this time around since Jim is a good deal older at this time and has changed quite a bit since those days. It's fair to say that he took up the role of Lloyd Christmas once again without too much trouble, but Ace and Lloyd are still different enough that one can't help thinking that he might want to change things around a bit and cater to those that have been following him for the past few years as he's gone through an introspective phase and has been more often on TV than in movies. There's no doubt that he can still act, but the question is whether or not he would actually want to take up this character for another feature-length movie, or if he would think that it's not quite worth the effort. Some have actually questioned whether he would make another Mask movie, but again, it's all a matter if Carrey can be convinced.
On a personal note, I kind of hope he says no. The second movie ended in a strange way with Ace running from two different African tribes after having deflowered one of their virgins, which might be seen as problematic today along with many other things. But on top of that, this is just one demand out of many that feels as though it's being made as a knee-jerk reaction to seeing Carrey's continual mockery of Donald Trump, which is in keeping with how things have gone since the election turned in Biden's favor. Hopefully, this fervor cools down, since leaving Ace Ventura in the past sounds like the best idea.