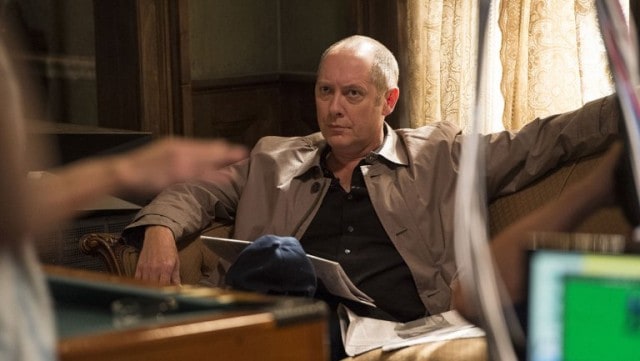 As we gear up for what promises to be a great episode of The Blacklist, there's a ton of speculation going on right now. In next week's episode we're supposed to find out some things about Red that we never knew. Namely, is he even in fact the Red that we've all come to know and love? There's a lot of evidence pointing to the contrary. I for one think it's all for a reason and that Red will be the same guy through and through but that doesn't stop us from analyzing. Speaking of which I found this nice little thread on Reddit today where one fan has a particularly interesting theory on Red's disapproval of Tom. Warning there are spoilers ahead. Here's the theory:
What exactly do we know about Red? Family, background, life story? I have a strange suspicion Red was one of these struggling youths that was molded by the same handler as "Tom Keen" and that's how Red knew where to go to find someone to hire to protect Lizzie.

Red obviously told the handler guy he was looking for someone with the same characteristics as himself someone who would be very protective of Lizzie and we have seen that Tom and Red share many similar personality traits and that's why Lizzie is drawn to both them.

I really think Red is trying to prevent what happened with himself and Katerina Restova (Lizzie's Mother) during the Cold War and led to this life of chaos for himself and now her as well. Red is basically trying to stop Lizzie's life for launching into full blown chaos by letting her run off with the special ops solider of fortune type throwing her life away. Very similar to what happened with Red and the Soviet Spy.
Here's the most popular response which I happen to like:
I see where you're going with this but I had another theory. What if Tom Keen is actually Red's son. There was a small scene at the end of the last episode where Red told him that he didn't want Tom to marry Liz. Tom said something to the effect of because I didn't ask for, "daddy's permission"? I mean I know that's supposed to signify that Liz looks to Red as a father figure but what if Tom was actually Red's son and he is trying to protect him from something he knows about Liz that would be detrimental? It would make sense that he would put his own son in guardianship of someone he regards so highly. Red didn't want them to marry he just wanted Tom to keep an eye on her as her bf.

That leads me to think that if Red isn't blood related to Liz then maybe he or someone close to both of them kill Liz's mom and that's why he feels so personally responsible for Liz? I dunno that theory is more out there than the previous one I think. lol It would explain why he doesn't want Liz to fall in love/marry the child of the person connected to her mother's death.
What do you guys think? And are you pumped for next episode?