Well, it's that time of year again. The kids are back to school, the summer blockbusters have all been put to bed and everybody's setting their sights on awards season. This is when things get serious, when studios take the kiddie gloves off and hit us with their best films.
And with the disappointing summer that we just had, the fall looks to be a breath of fresh air: where the usual suspects look genuinely great and there are sure to be plenty of surprises waiting just around the corner. So what's shaking up to be the next best movie of 2016? Here are the ten best-looking movies that I'm making a point to check out in the tail-end of the year.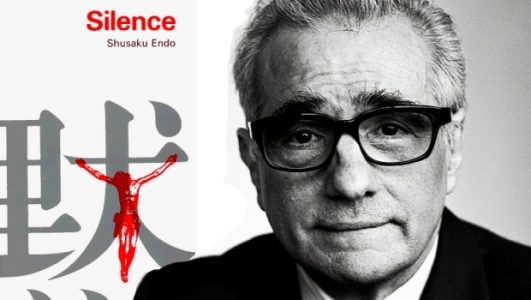 10. Silence — The number ten slot on this list could have just as easily gone to The Red Turtle, Studio Ghibli's latest animated film. Whereas there isn't even a completed version of Scorsese's Silence yet, The Red Turtle already screened at Cannes to rave reviews and features an incredible-looking trailer.
But when push came to shove, I chose Silence because it seems the most likely to actually get a theatrical release this year. Although the film still hasn't left the cutting room floor — where the studio is currently fighting Scorsese to cut the film down to a three-hour run time — it has been a passion project of the director's that has been in some form of development since 1991. It features an exceptional cast and a potential return-to-form for acting veteran Liam Neeson.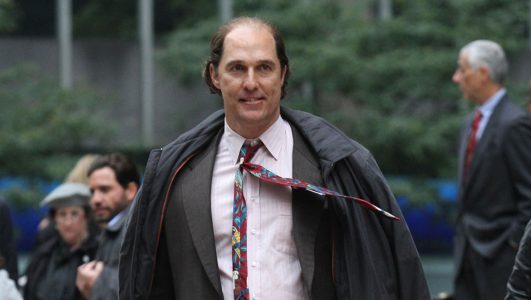 (Photo via Justjared.com)
9. Gold — Up until a few days ago, I had no idea that this movie even existed. In the lead-up to the end of the year, Gold seems to have been overshadowed by every other award contender. It doesn't have the inherent prestige of the Scorsese-helmed Silence, the critical acclaim of festival sensation La La Land nor the headline-catching subject matter of Fences or The Birth of a Nation. If I hadn't seen it mentioned in passing and caught the trailer, it probably would have come and gone without me so much as even noticing it.
The film focuses on a down-on-his-luck businessman looking to strike it rich gold-mining in Indonesia and looks to feature another absolutely stellar performance from Matthew McConaughey. His performance — combined with amazing makeup effects — transforms him into a man caught grotesquely between The Rings' Gollum and American Hustle's Irving Rosenfeld. It steeps itself in a uniquely American tradition of desperation and greed reminiscent of Wall Street and No Country for Old Men and looks to be just as fine of a film as either of those.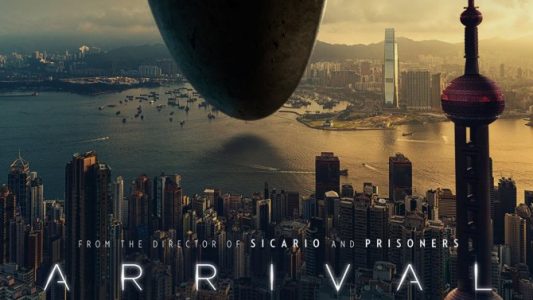 8. Arrival — Although a bit new to the American film scene, Denis Villeneuve has rapidly proven himself to be an exemplary filmmaker: something akin to an even more cerebral Christopher Nolan. The Canadian filmmaker first gained stateside notoriety with his 2010 film Incendies, which was nominated for Best Foreign Language Film at the Academy Awards. He followed that up with Prisoners, Enemy and Sicario: three of the best, most mind-bending and feverishly intense films of their respective years.
And by the look of things, Arrival might just be his best film to date. In it, Amy Adams, Jeremy Renner and Forrest Whitaker portray a team of specialists who make first contact with an Alien ship while the world is poised on the verge of global warfare. Despite the inherent bombasticity of that premise, Arrival promises to be a quiet, introspective and intellectual take on the first meeting between star-crossed species.
7. A Monster Calls — Between this and Silence, 2016 seems to be the year that Liam Neeson returns to producing intelligent, quality films: more in the vein of Les Miserables and Gangs of New York than Taken and Battleship. The fact that the film was pushed back from its original October release date to late December seems to suggest that it might be good enough to duke it out with the likes of Moonlight and La La Land. That's not even to say anything about its trailer, which makes me want to break everything near at hand (in a good way, I assure you).
The film follows a young, artistic boy who is forced to live with his unfeeling grandmother when his mother becomes terminally ill. Bullied at school and at home, he retreats into his imagination for solace, making friends with the Ent-like monster from his drawings (voiced by Liam Neeson). It looks to be an emotional, exciting and wonderfully cathartic outing for its dependable cast, which also includes Sigourney Weaver and Felicity Jones.
6. Rogue One: A Star Wars Story — In addition to Neeson's comeback tour, this fall seems particularly dedicated to Felicity Jones. In addition to the aforementioned A Monster Calls, she's headlining Rogue One (December's Star Wars prequel) and Inferno (author Dan Brown's latest big-screen adaptation). In it, she plays Jyn Erso, a rebellious girl (and maybe Rey's mother?) recruited to steal the Death Star plans that catapulted the plot of A New Hope forward.
Despite the production woes that have apparently plagued the film — leading to Disney reshooting supposedly large sections of the movie, asking audiences to temper their expectations after last year's phenomenal The Force Awakens and even going so far as to label the film "an experiment" — I simply cannot bring myself to be any less excited about it. The cast — which also includes James Earl Jones, Forrest Whitaker and Alan Tudyk — looks fantastic and the trailer for it strikes the perfect balance between brazen and endearing. Besides, with the roll Disney's been on over the course of this last decade, they've earned a little leniency.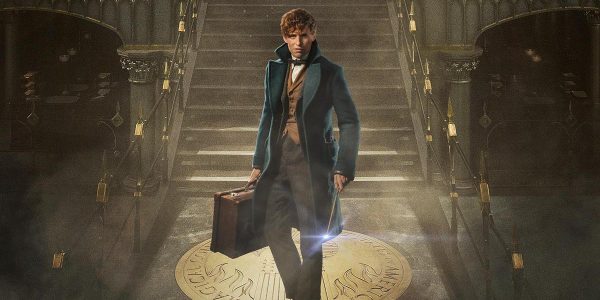 5. Fantastic Beasts and Where to Find Them — Anybody who grew up in the late nineties and mid two thousands could not escape the cultural phenomenon that was Harry Potter. Between the books, movies and endless marketing, the wonderful wizarding world of Hogwarts was life. But, as all good things must eventually do, it ended. The last book hit shelves, the last film hit theaters and everybody involved seemed to go their separate ways.
For all of the original series' omnipresence during my childhood, I have to admit that I'm far more excited about Fantastic Beasts and Where to Find Them than I was about any of the previous films. It examines the wizarding world from a previously unexplored angle: 1920's America. With a cast that appears to be just as up to the task as the original was, an entirely original story and a promising cadre of imaginative creatures, it's Harry Potter like we've never seen before.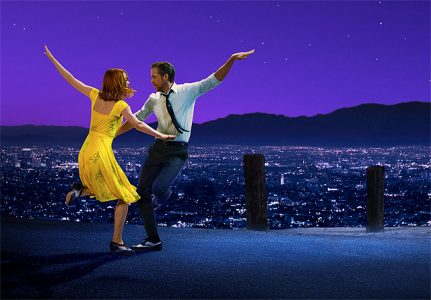 4. La La Land — By all rights, La La Land should not interest me. It just shouldn't. I hate the Hollywood Golden Age (the 1940's and 50's Studio-driven era). I hate old-timey musicals. I hate romantic comedies. And despite their undeniable talent, headliners Ryan Gosling and Emma Stone simply aren't a massive draw for me to see a movie.
So when I say that La La Land is hands down one of my most anticipated films of the year, understand that it's coming from somebody who, at least on paper, should want to pass it over for almost anything else. And yet I actually don't. This presumed Best Picture frontrunner has torn up every film festival that it's screened at and currently sits at a 96% on Rotten Tomatoes. It is written and directed by Damien Chazelle, the man best known for 2014's unrelenting Whiplash. And have you seen that trailer?
3. Moana — 2016 really is the year of the animated film. Zootopia started things off back in March, Finding Dory kept things going strong in June and August gave us both Sausage Pary and Kubo and the Two Strings. November promises to cap off the year with what looks to be the best of the lot: Moana, Disney's latest princess adventure.
Essentially looking like a Polynesian version of The Wind Waker, Moana promises to be a sweeping epic rooted in a culture rarely represented in film. Maui, a shapeshifting demigod voiced by The Rock, is hilarious for the brief amount of screen time he gets in the trailer and Moana herself promises to be yet another strong female protagonist in Disney's longstanding pantheon of the same.
2. Doctor Strange — You would be hard-pressed to find a company that does seemingly everything right more consistently than Marvel Studios. Since introducing the world to the Marvel Cinematic Universe in 2008, the company has smartly nurtured their brand into the biggest box office draw in Hollywood. Cultivating exactly the right talent for each of their movies, they have dependably delivered blockbusters that have won over critics and audiences alike.
Doctor Strange is the studio's first foray into the horrific since the criminally underrated Incredible Hulk. Producer Kevin Feig has again recruited the ideal man for developing the project: writer-director Scott Derrickson of The Exorcism of Emily Rose and Sinister fame and leading man Benedict Cumberbatch. Promising to be Marvel by way of Inception, the latest outing for the MCU may very well be its strangest.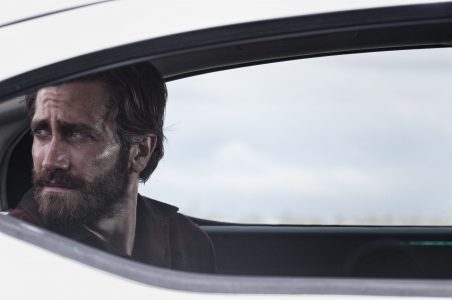 1. Nocturnal Animals — No upcoming fall release has captured my imagination nearly so much as darkly absorbing Nocturnal Animals. When an art gallery owner's ex-husband sends her a copy of his novel — a "violent and sad" reimagining of their marriage dedicated to her — she becomes obsessed with the vicious promise that it portends.
If Nightcrawler presented the evolution of a sociopath, then Nocturnal Animals presents his final form: quietly menacing and full of malicious intent. Between yet another haunting performance by Jake Gyllenhaal and Amy Adams' second opportunity for an Oscar this year (alongside Denis Villeneuve's Arrival), Nocturnal Animals may very well turn out to be the best film of the year.
Tell us what's wrong with this post? How could we improve it? :)
Let us improve this post!