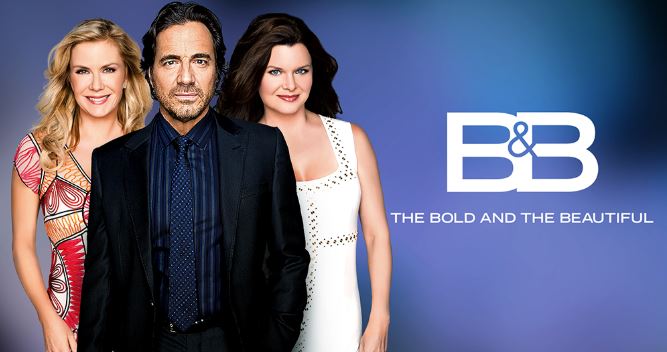 The Bold and the Beautiful fans are no stranger to the drama and the deceit that goes on in a place as glam as LA, but the people in this town aren't trying to make it better. They are devious, deceptive, mean, and downright selfish when it comes to getting what they want — and no one cares who they hurt along the way. There are some serious moments going on all the time, but there are so many things you might not know about B&B, so we're bringing you a few facts.
Brooke's Been Married 13 Times
She's been married 13 times according to her long list of husbands online, and the man with the most marriages is Ridge. She married him a total of six times — so far. Though she was married to his father twice, and that's her second most marriages to the same man.
Eight Per Week
The show airs five days per week, but the men and women who play the characters in the B&B tape at least 8 episodes per week. That's a lot, but it allows them to have some good vacation time when they want to take time off work for their own fun. They're good at what they do.
35 Million Viewers
That's per day, too. The show is broadcast in more than 100 countries, and more than 35 million people tune in to watch these characters every single day. That's a big following for any show, but especially for one that airs five times per week.
90 Weddings
Since the show first aired, there have been more than 90 weddings. That might seem like a lot, but let's remember that so many of them are with the same characters. Remember that Ridge and Brooke have been married at least six times, and Steffy is about to marry Liam for a fourth time.
19 Deaths
For a show that's been on the air more than three decades, that's actually a low number of people. Unlike other soaps, however, this is not a show that tends to kill people off and bring them back like it's their job. They've killed 19, three have come back and not been dead, and 3 more have returned in dreams, as ghosts, or as other visions.
18 Births and Counting
The official number of babies born as of 2017 was 18, but there have been a few more babies along the way. We're thinking it's more like 20 now that people like Steffy have given birth, but we could be off a baby or two. Either way, there's been a lot of babies born over the years.
One Natural Disaster
Again, B&B is not like other soaps. They don't do deaths and returns and major natural disasters every time you turn around. They do a lot of social drama for their fans, but they don't really do a lot of natural disasters. There was an earthquake in Big Bear once, but that was it.
Eric and Brooke and Ridge are Originals
It turns out that that there are three characters in this show who have been around the longest, and that's Eric, Ridge, and Brooke. But only Eric and Brooke are played by the same actors. Ridge was gone and taken over by a recast, though it's difficult to remember the original Ridge when this one does such a good job.
They Use Their Original Stage
Many soaps move around a lot, but this is one that's been on the same stage since day one. They've been on stage 31 at the CBS Television City locationin LA. It's been there since day one, and it's never moved. They do, however, spend a lot of time filming in other locations, but those are for travel purposes.
Brooke and Bill Met Before
Well, he wasn't Bill Spencer when they met. But Brooke did a crossover back in the late 90s to go to "Young and the Restless," where she did a little business with Victor Newman. Don Diamont, who plays Bill, walked in on them in his old role in the show. And then there were married quickly for under a year on the B&B.
Tell us what's wrong with this post? How could we improve it? :)
Let us improve this post!