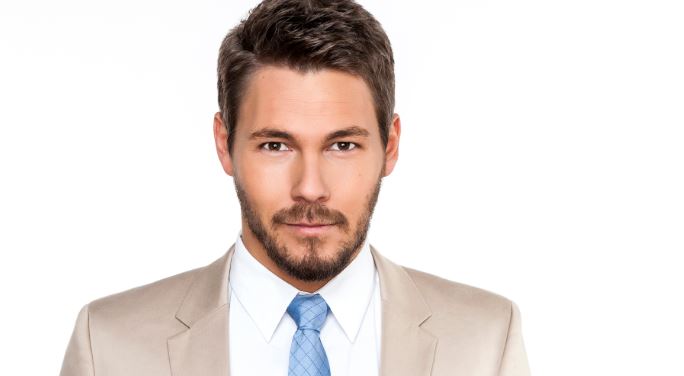 The Bold and the Beautiful fans have a serious love affair with Liam Spencer, even if he is a bit wishy-washy and indecisive. He can't seem to figure out what he wants, he never gets it quite right, and he's always in the middle of some sort of very ugly feud with his father, Bill Spencer. This young man goes though women like it's his job, and he's going to be one of those who can't seem to be alone for the rest of his life. While he's in embroiled in a love affair with his baby mama and her stepsister, it's time to learn a few things you didn't know about the man behind Liam, Scott Clifton.
1. He's a Soap Veteran
If you thought Liam Spencer was the first role he played, you'd be mistaken. Scott Clifton has been around the block a time or two, and it's always with the soaps. He was Dillon Quartermaine on General Hospital, as well as Schuyler Joplin on One Life to Live. He's been around.
2. He's an Emmy Winner
As of 2018, he's won 3 Emmys for his roles in the soaps. He's good at what he does, and that's probably why fans love him even when he can't seem to get his character's lives in order. He won his first in 2011 for his role as Liam (Outstanding Younger Actor in a Drama Series), his second in 2013, and a third in 2017 for Outstanding Lead Actor in a Drama Series.
3. He's a Frequent Emmy Nominee
If you thought winning three was impressive, you'll be even more impressed to learn he's been nominated, so far, for eight Emmy's. That's pretty impressive, especially considering he's won almost half of them at this point. You don't see that much, which is why it's so exciting to think about it at this point.
4. He's a California Boy
He was born and raised in the LA area, and he's been there his entire life. He is an only child born in 1984. Clifton is actually Scott's middle name, but he uses it professionally. His given last name is Snyder. His parents are Faye and Ron Snyder of LA.
5. He's a Holiday Baby
If there is one thing most people agree on, it's being born on a holiday is a major pain. However, there is a good chance that this is one of those situations in which he can't argue he has it better than many of the people who also have holiday babies. He's a Halloween baby, and that means he gets candy and presents. He seems to win that one.
6. He's Musical
Not only does Scott Clifton act, he also plays music. He's a singer, songwriter, and he plays the guitar. It's a nice feeling for him to have that kind of success in his life, and he's apparently very good at all three things. It's talented.
7. He's Married
Sorry, ladies. This is one man who is not on the market despite what his character likes to make you think. He married his longtime girlfriend, Nicole, in 2012. They were together for many years before they tied the knot. He was 28 when he married her.
8. He's A Dad
Just like his character, Liam, just welcomed his first baby, Scott Clifton hasn't been a father very long either. He and his wife, Nicole, welcomed their first baby in 2016. The only difference is that he and his wife have a son in real life, and his television child is a girl.
9. He's An Athiest
You often hear people talking about their faith on television, but Scott Clifton is not one of them. He's an atheist. He doesn't believe in God. He doesn't believe in a higher power, but we also don't know what he does or doesn't believe in outside of that.
10. Soaps Aren't His Only Job
Before he was starring on daytime television, he was working on other shows, too. He's been on "Roswell," "Judging Amy," and even "Undressed," throughout the course of his career. He's most famous for being on daytime television, but he's had other roles to his name, too. He's an Emmy-award winning actor, and that says a lot.
Tell us what's wrong with this post? How could we improve it? :)
Let us improve this post!