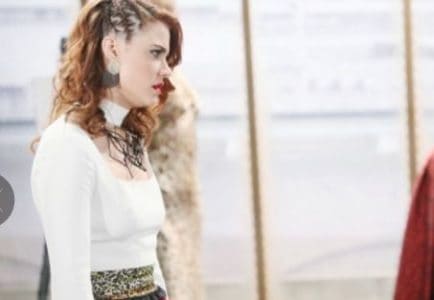 The Bold and the Beautiful fans know that the Forrester family is upset, and they don't take kindly to people doing things to their family they don't see just. The Spectra family stole their designs and created a cheap line of items that they could show off in their fashion show, and this is one family that doesn't sit back and allow people to strike without striking back. We wonder if Shirley Spectra saw this one coming when she hatched her plan to steal from her rivals. We know she couldn't possibly think they would sit back and ignore her and her evil doing, but we don't know if she suspects they'll hit her back so hard and so soon.
It's time for them to do just that. They're unhappy with the Spectra family, and they're not about to sit back and let this family overtake their own. It's time for them to plot their revenge, and we have a feeling it's going to be significant. We know that the Spectras need to worry. In the meantime, no one suspects that Coco is innocent. She's still the guilty party in their eyes, and this means she's going to end up suffering at the hands of this family. RJ is beside himself wondering how he could have been so fooled and how he could have let this happen, but we all know that Coco was innocent.
Here's what we think; we think that Sally Spectra is going to change her mind about things in the next few weeks. She's not going to stand by and watch as her sister is miserable in her life because of what she and her grandmother did, how they used her. We think this will be the catalyst that brings about the truth of what happens, because they won't want to sit back and watch her suffer. Sally knows what it's like to lose the man she wants to be with because of her family, and she's not about to let the same thing happen to her sister. Will she speak up so Coco and RJ can have a future together, or will she worry that her grandmother might make her life a living hell if she does? We think she'll stand up and do what's right.