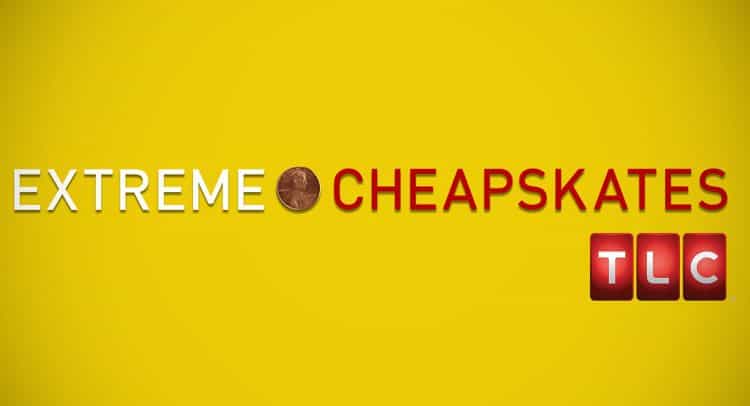 Most people would agree that being mindful about how you spend money is usually a good idea. However, like everything else, there are always people who take things to the extreme. In 2011, TLC set out to document that with the TV series Extreme Cheapskates. As the name suggests, the series followed people who were frugal beyond belief. Although the show had a very interesting concept, it only lasted for three seasons. Despite being short-lived, people still love watching re-reruns of the show and it has maintained a surprisingly large fan base. Unfortunately, there hasn't been any talk of bringing it back, but for now, people can still have hope. Keep reading to learn 10 things you didn't know about Extreme Cheapskates.
1. The Show Started As A One Time Special
When the idea for Extreme Cheapskates first came about, it wasn't meant to be an entire series. Instead, it was intended to be a special one-time thing. The special, which has since been renamed the series pilot, aired in December of 2011. It was so popular that producers decided to turn it into a full series.
2. Lots Of People Believed The Show Was Fake
At this point in time, most people are aware of the fact that reality TV isn't real. However, there are some shows that are faker than others. Apparently, Extreme Cheapskates was one of those shows. In the years since the show was on the air, many people have expressed that they thought the show was completely fake. There is even a Reddit thread that claims to have evidence.
3. The Show Wasn't About Couponing
Couponing is often one of the first things that come to mind when people think of people who are cheap. However, it's important to note that Extreme Cheapskates didn't have anything to do with couponing. The people featured on the show were so cheap that even buying things with coupons would've been outside of their budgets.
4. Some Casting Was Done Through Craigslist
A lot of things have changed since Extreme Cheapskates debuted, and one of those things is that Craigslist is nowhere near as popular as it used to be. When the show started filming 10 years ago, though, Craigslist was the place to be for online classifieds and producers actually used the website to put out a casting call for the series.
5. The Show Featured Some Serious Creativity
Any time you're trying to save money, there's a certain level of creativity that has to come into play. That is something that viewers really got to witness while watching Extreme Cheapskates. Even though many of the methods featured on the show were absolutely ridiculous, it was impressive to see people think outside of the box.
6. People Who Appeared On The Show Were Compensated
There are quite a few reality shows out there that don't pay people for their appearances, but fortunately for those on Extreme Cheapskates, that wasn't the case. According to Tennesean, the people who appeared on Extreme Cheapskates were compensated. However, the exact amount has never been disclosed.
7. Some Of The Episodes Were A Little Gross
If you thought that all of the episodes of Extreme Cheapskates just featured people showing some of the cute and fun ways they saved money, you might want to think again. A lot of the episodes were the exact opposite. Many of the people on the show were willing to do some unsanitary things just to save a few bucks. For example, there was one man who bathed using the same paper towels.
8. People On The Show Weren't Cheap Out Of Necessity
Oftentimes, when people are cheap it's because they have to be. One of the things that made Extreme Cheapskates so interesting is the fact that no one on the show was struggling financially to the point where their level of frugality made sense. Instead, their desire to not spend money was coming from a different place.
9. The Word "Extreme" Wasn't An Understatement
In this day and age, we're all used to titles and headlines being exaggerated as a way to grab people's attention. That wasn't the case with Extreme Cheapskates, though. The people featured on the show were really cheap in ways that most people could've never imagined.
10. The Filming Process Was Long
Each episode of Extreme Cheapskates only lasted for a little over 20 minutes, but the filming process was much longer. According to Melody Rose Gravitt who was featured in an episode of the show, "The first day, they filmed for 15 hours, and the second day, for 13 hours."
Tell us what's wrong with this post? How could we improve it? :)
Let us improve this post!